Exciting Double Market Weekend at SOLAS Portarlington, Bareroot Hedging in Stock
Christmas is coming soon!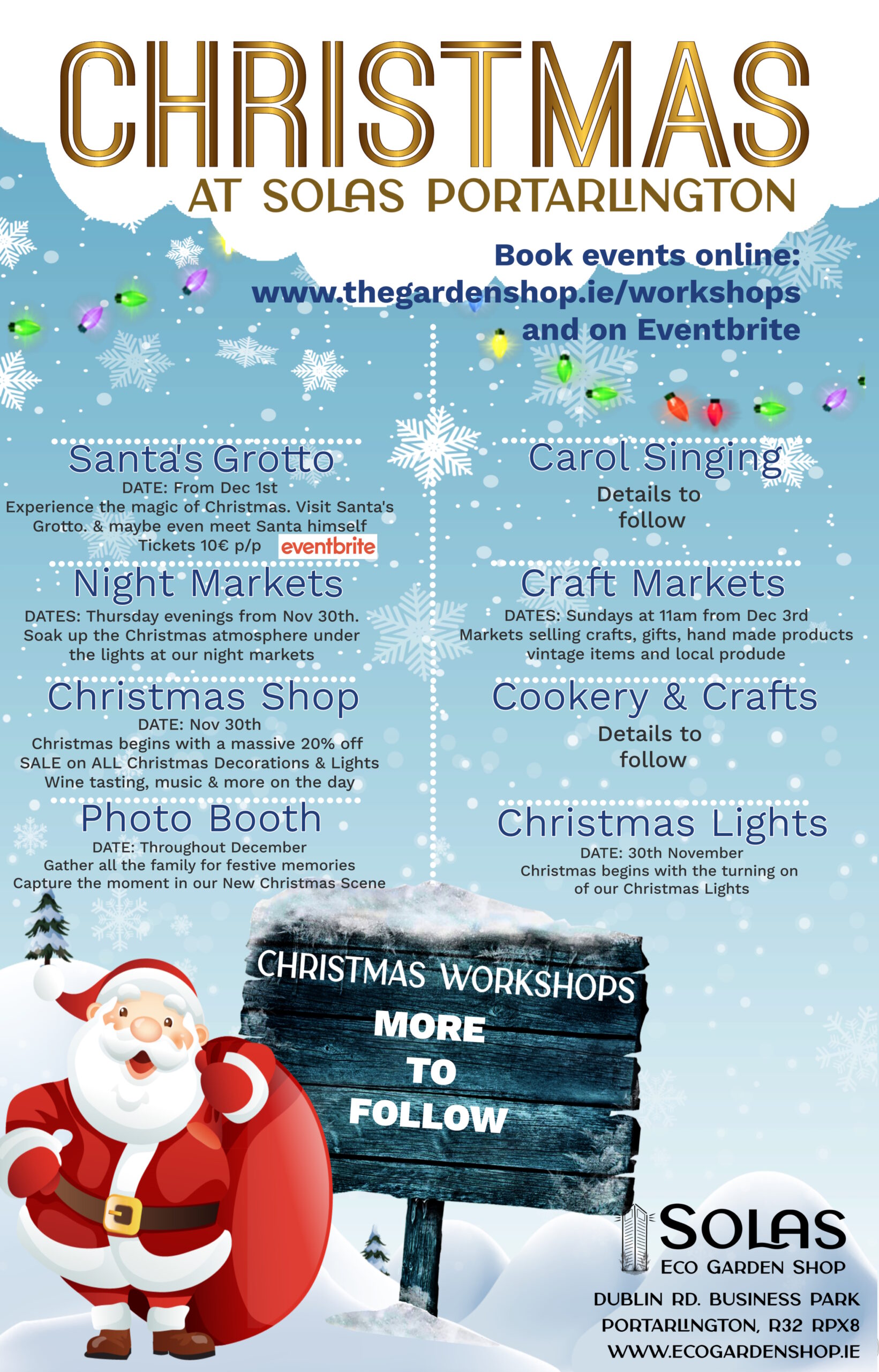 As Christmas draws near, SOLAS is bustling with activity, building on the success of a thrilling Halloween celebration. With the weekly Farmers Market on Saturday and the highly anticipated monthly Craft & Vintage market on Sunday, there's something for everyone to enjoy. Moreover, the 'Bare-Root' season has begun, making it the perfect time to plant hedging and trees. By opting for bareroot gardeners can save up to 70% compared to potted alternatives.
In just a few weeks, the Christmas Markets and Santa experience at SOLAS will kick off, promising a fun family experience with a strong focus on showcasing the best of local crafts and foods for the season.
Events @ SOLAS
Saturday:
Sunday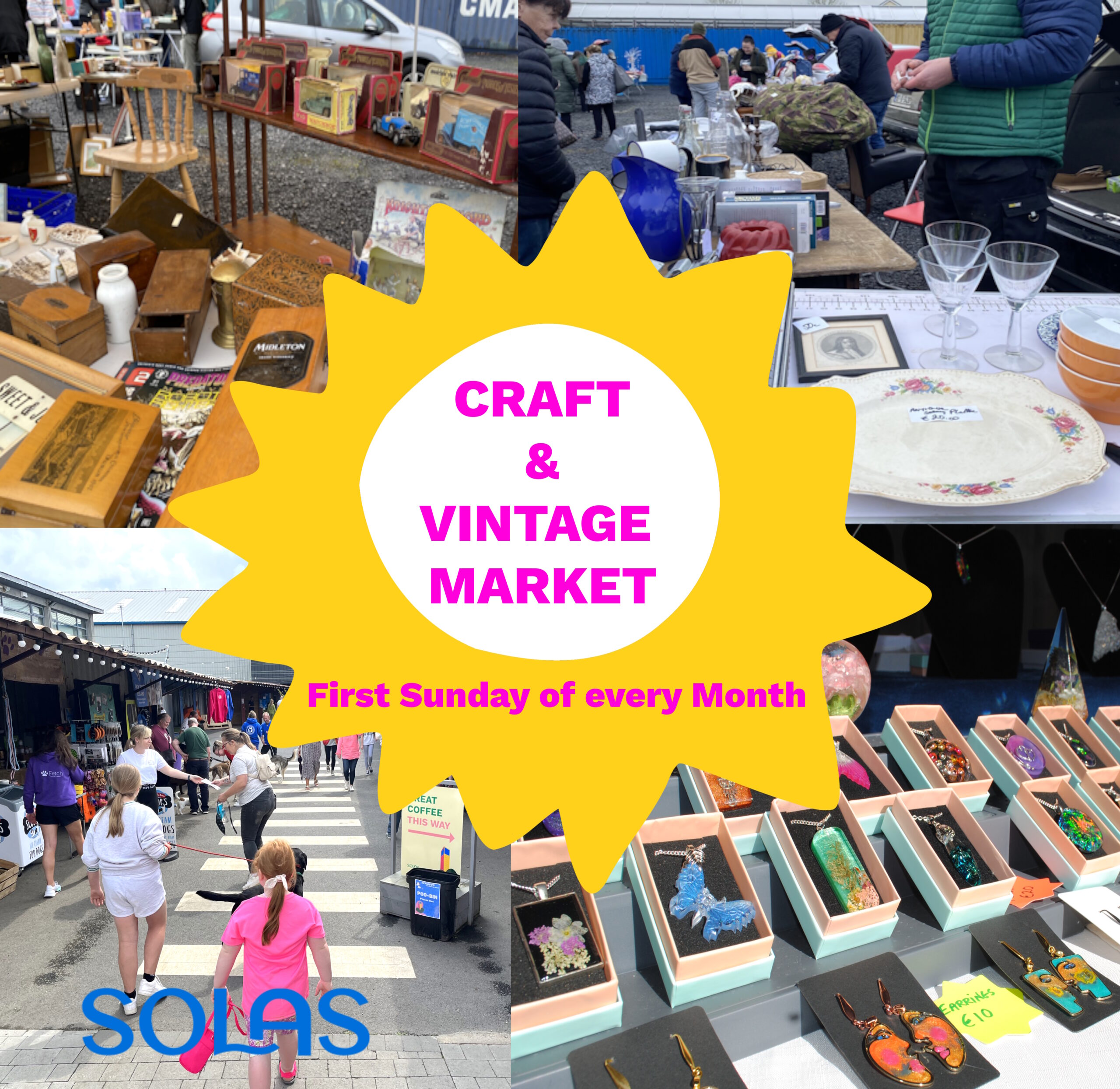 Sunday 12th Dec: Wildflowers in Watercolour (Painting Class)
Christmas Markets & Santa Experience
Food @ SOLAS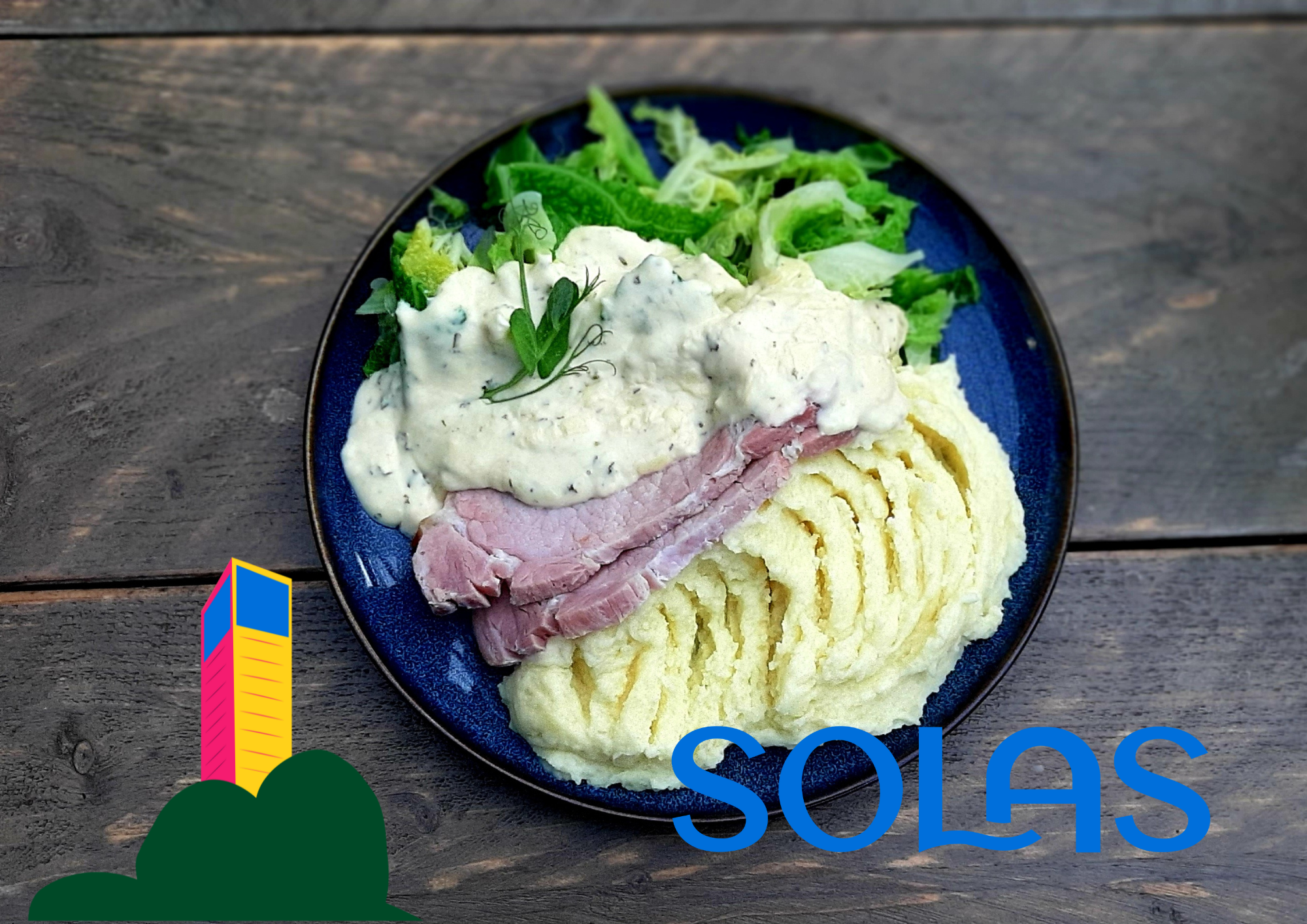 For this Craft Market weekend, we're bringing you a delicious hot dish: Irish bacon and cabbage, served with creamy Irish potato and parsley sauce. In our heated café, you will find daily hot specials, homemade soups served with Al's soda bread, and a great selection of locally sourced products. Don't forget our barista coffee, locally roasted by Laois Taste maker Seccoto Portarlington.
Find us daily, open Monday–Friday 10-4 pm and weekends from 10-5 pm in our heated Café & play area.
SOLAS – PLANTS
Exciting news! Our bareroot hedging is back in stock and ready for your gardening projects. Explore our extensive range of native Irish plants, perfect for creating cost-effective hedgerows. In addition, we've just received a delivery of box hedging, privet, dogwood, laurel, and more. See our full selection by visiting the link below: Fast free delivery on orders over €75.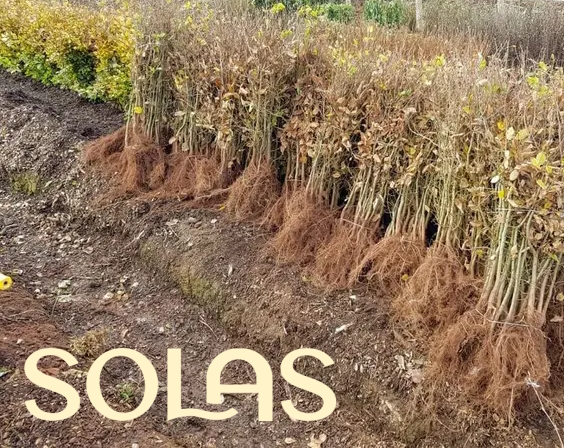 Plant of the Week – Conifers
From miniatures to mighty redwoods, conifers are easy to care for and low maintenance. Attractive structural elements in any garden setting, they come in a variety of sizes, colours, and forms. At SOLAS, we have a huge range to choose from, and our plants team is ready to help you find the right conifer for your garden.
SOLAS – SHOP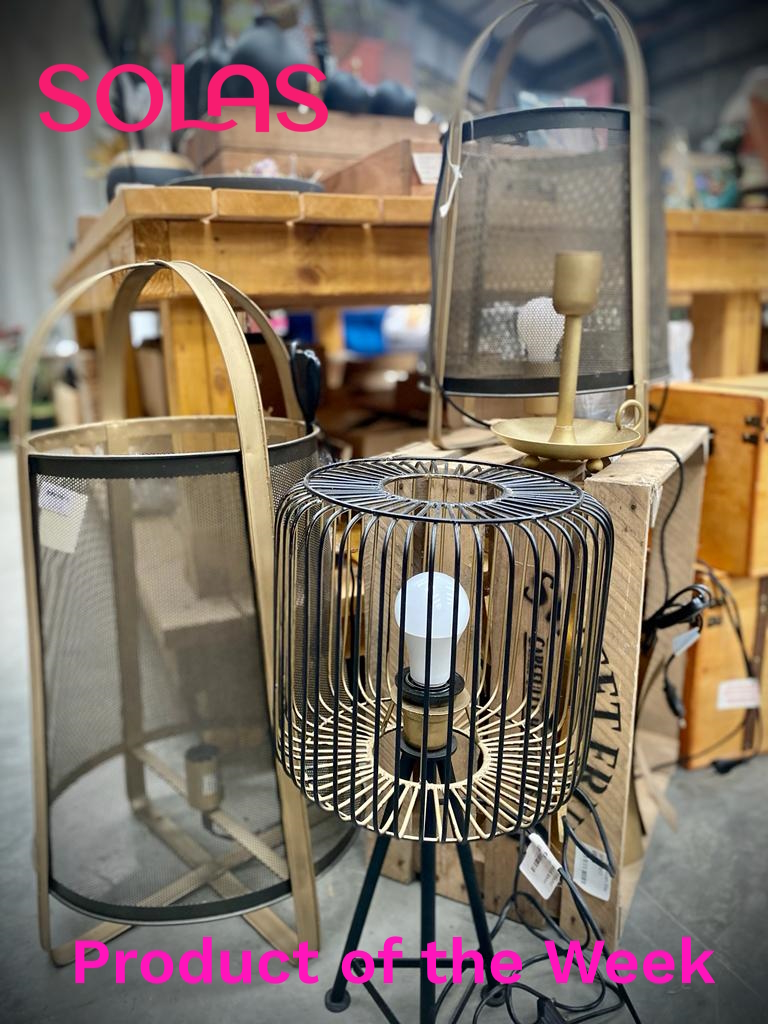 Product of the week – Indoor Lamps for your Home
Set the mood in your living room or add some ambiance to that dinner party. We have a wide selection of lamps for your home, created from natural materials, including Kopper Creations to add a special touch to your room. We also offer fantastic freestanding lights to cast against the wall and rope lamps. Let the SOLAS Team help you choose the perfect lighting.
SOLAS Weather
The weekend weather forecast is mainly dry but a little chilly. SOLAS continues to upgrade its heated food court to make it snug and dry regardless of the weather.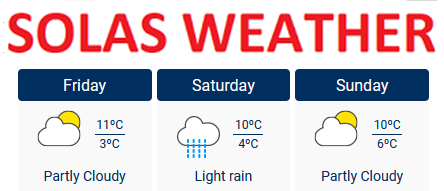 Join us for a special Double Market weekend at SOLAS Eco Garden Centre, situated in Portarlington, Co. Laois R32 RPX8. We extend a warm invitation to visit us daily from 10 am to 6 pm. We can't wait to welcome you!