Explosive Allegations of Systematic Fraud Unearthed in Land Registry and Courts
Mattie McGrath TD, leader of the Rural Independent Group of TDs, has made shocking revelations regarding what he believes to be systematic fraud within the Land Registry and the Irish courts.
These allegations, including perjury, misrepresentation, and a conspiracy to defraud Irish citizens of their homes, farms, and properties, have come to light through a series of comprehensive documents prepared by Edmund Honohan, The Master of the High Court and addressed to all TDs and Senators.
Deputy 
Mattie McGrath
 has himself reached out to all TDs and Senators, highlighting the serious issues at hand.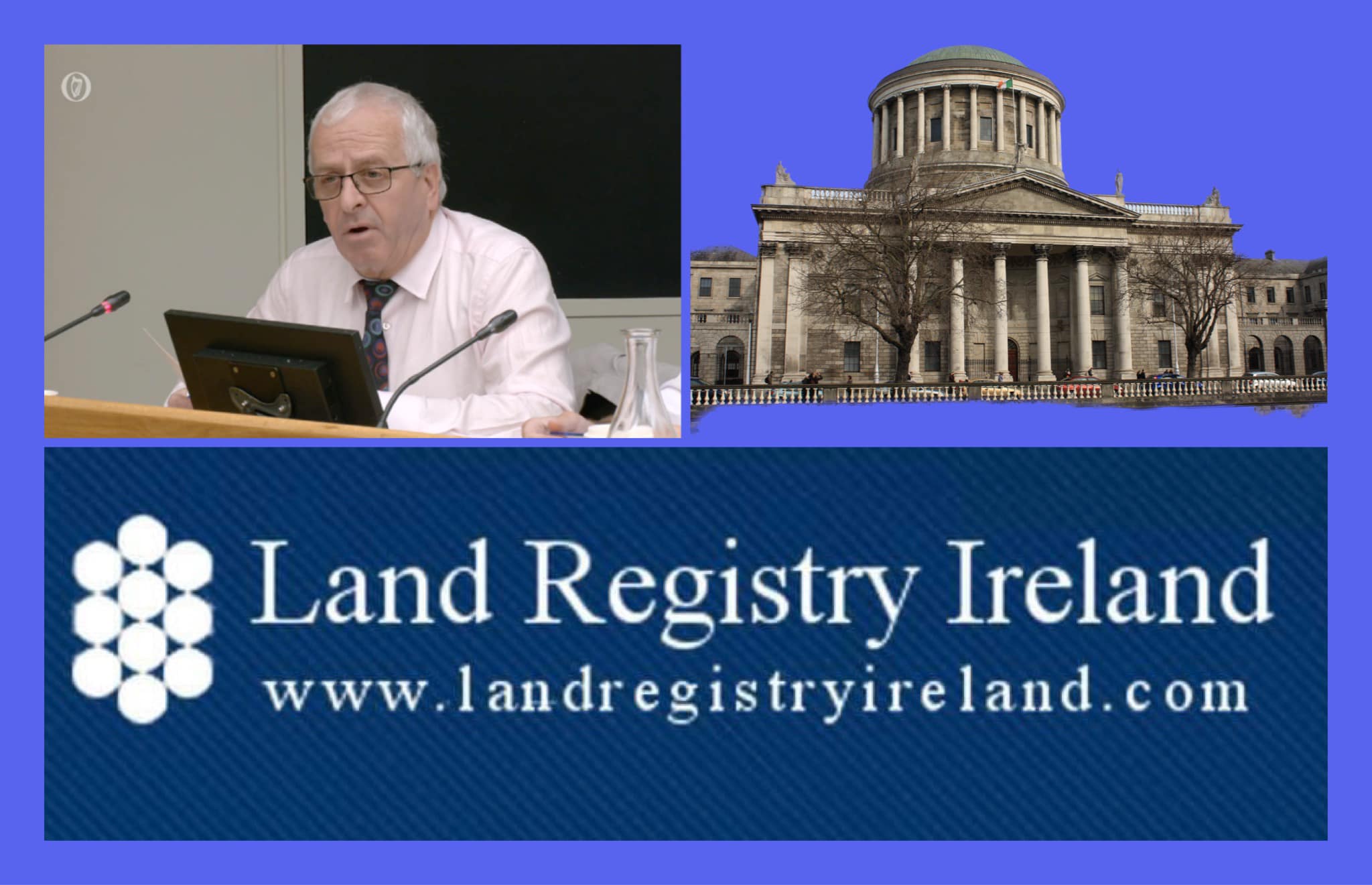 Addressing these concerns, Deputy McGrath stated from Leinster House:
"This new documented evidence brings to light a far-reaching fraudulent scheme involving perjury, misrepresentation, and a conspiracy to defraud Irish citizens of their homes, farms, and properties.
Honohan, a highly respected expert in this field, indicates that the courts are consistently deceived by the presentation of Land Registry folios with misleading mortgage ownership information, falsely presented as 'conclusive' evidence."
"The information revealed suggests that the entities known as 'credit servicers,' often referred to as 
vulture funds
, may not actually possess ownership of the mortgages, despite being registered as such.
This fraudulent practice raises significant concerns, affecting tens of thousands of distressed borrowers, including those with business properties, farms, and family homes."
"In light of these grave revelations, I have written to all fellow TDs, urging them to share this documentation and to share it with their affected constituents, numbering in the tens of thousands. Many of these individuals are entangled with vulture funds and face challenges within the judicial system.
Sharing this information is a means to empower affected citizens, especially those without legal representation, to assert their rights, which are protected under EU and Irish law."
"In response to these concerning findings, I am calling on members of the Oireachtas to unite across party lines and strongly urge the Minister for Justice and the Minister for Finance to promptly address the ongoing criminal acts."
"I am also demanding an immediate halt to this activity, pending a comprehensive investigation by various arms of the State, including the Gardaí, the Corporate Enforcement Authority, the Land Registry, and the Oireachtas Joint Committee on Finance."
"I cannot emphasize the urgency of this situation enough, and I appeal to my colleagues in the Oireachtas to give this critical matter their immediate attention," concluded Deputy Mc Grath.