SOLAS Portarlington – This weekend: Car Boot Sale, Farmers Market & Great Food & Weather
Discover Excitement at SOLAS this Weekend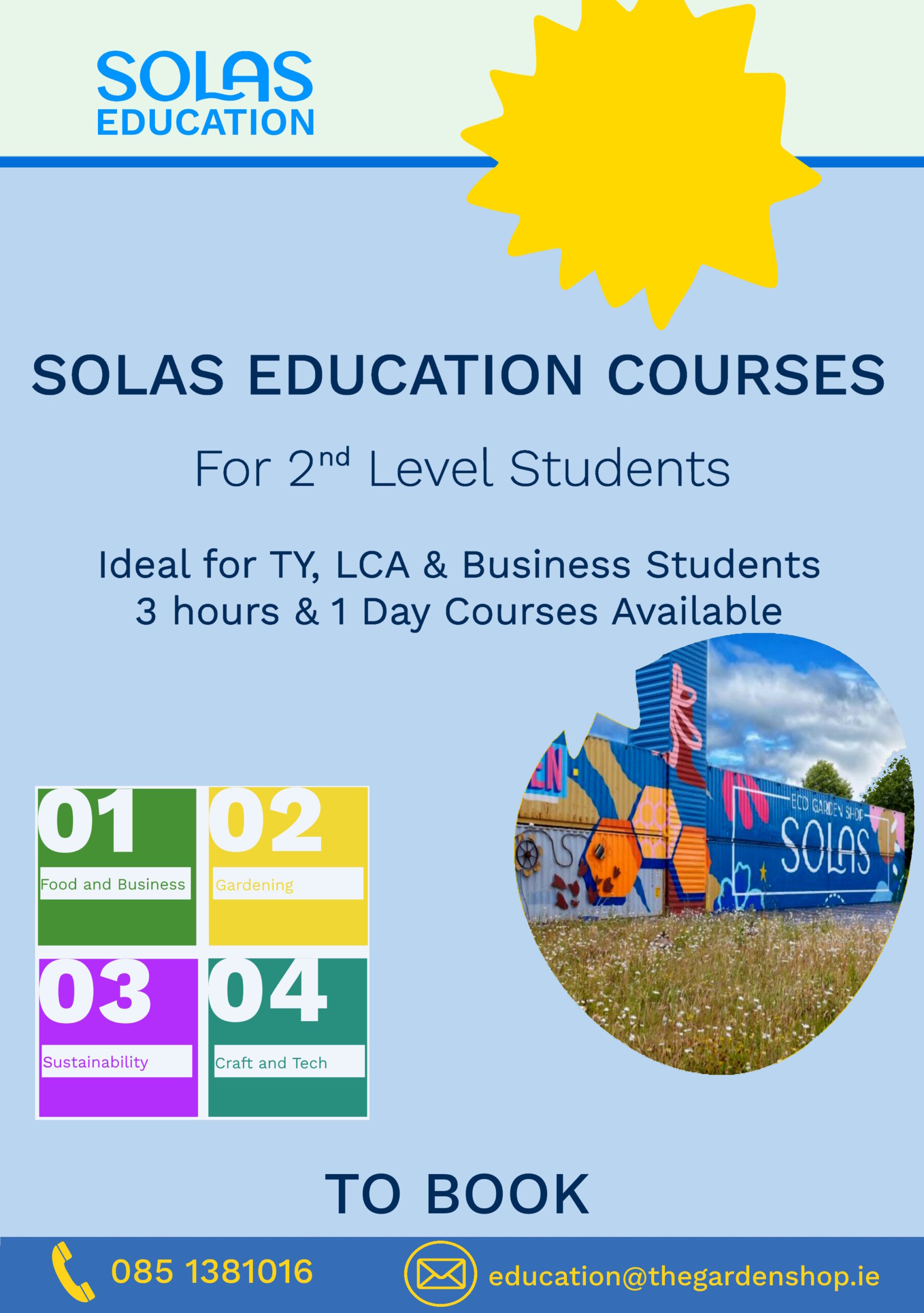 As the weekend approaches, SOLAS is gearing up for one of its most beloved events – the car boot sale. This event always draws a lively crowd, and the icing on the cake is the forecast for near-record October temperatures. It's shaping up to be an unforgettable weekend at SOLAS.
A Week of Variety at SOLAS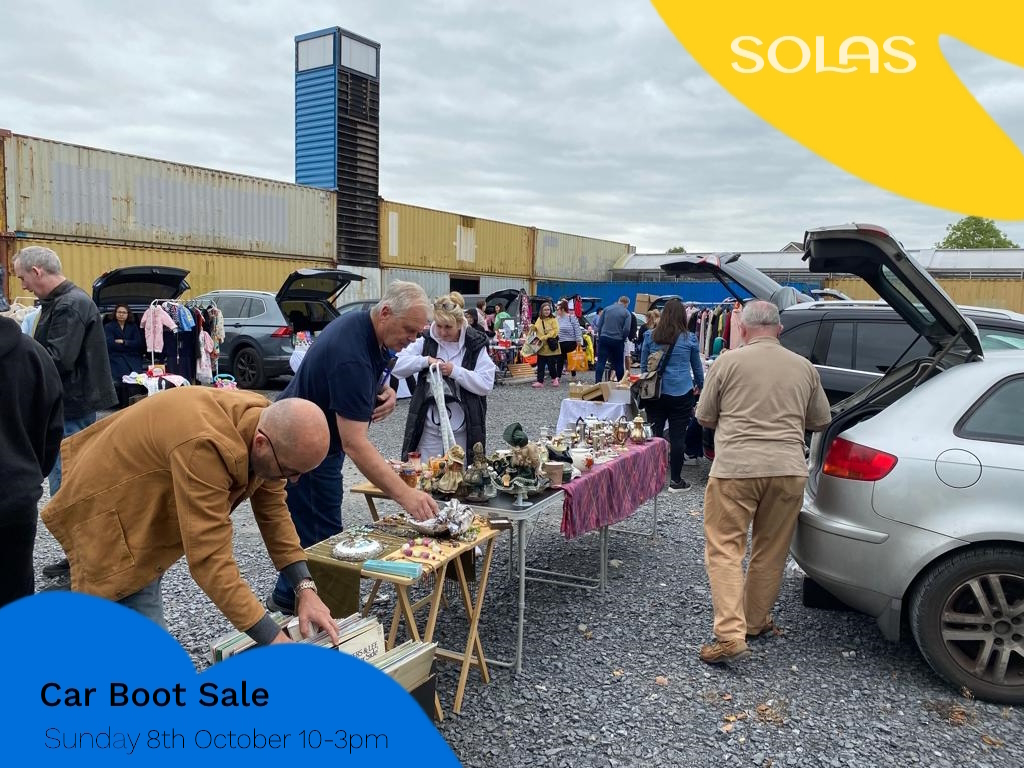 The past week has been nothing short of spectacular at SOLAS. From hosting a mesmerizing 5-day circus to an intense chess tournament and even the Annual General Meeting of the Laois Chamber of Commerce, SOLAS has been buzzing with activity. But the excitement doesn't stop there. The upcoming week will see five days of diverse school tours, where students will have the opportunity to get hands-on experience in recycling as part of 'The Fashion Disaster' and 'Eco Warrior, Steps to a Greener Life.'
Events @ SOLAS
Saturday:
10 am to 2 pm: Visit our weekly Farmers Market to explore the finest local farm produce and crafts, including 'Croft Treats,' whose cakes and buns have become market favorites.
Sunday 8th Oct:
Car Boot Sale: Join us for another jam-packed Car Boot Sale at SOLAS. For just €15 per car/small van, you can book online here.
Upcoming Events:
Halloween & Other Events: Stay updated on our upcoming events by visiting our events page.
Halloween Themed Afternoon Tea: On Tuesday, October 31st, join us for a spooktacular Halloween family afternoon tea!
Food @ SOLAS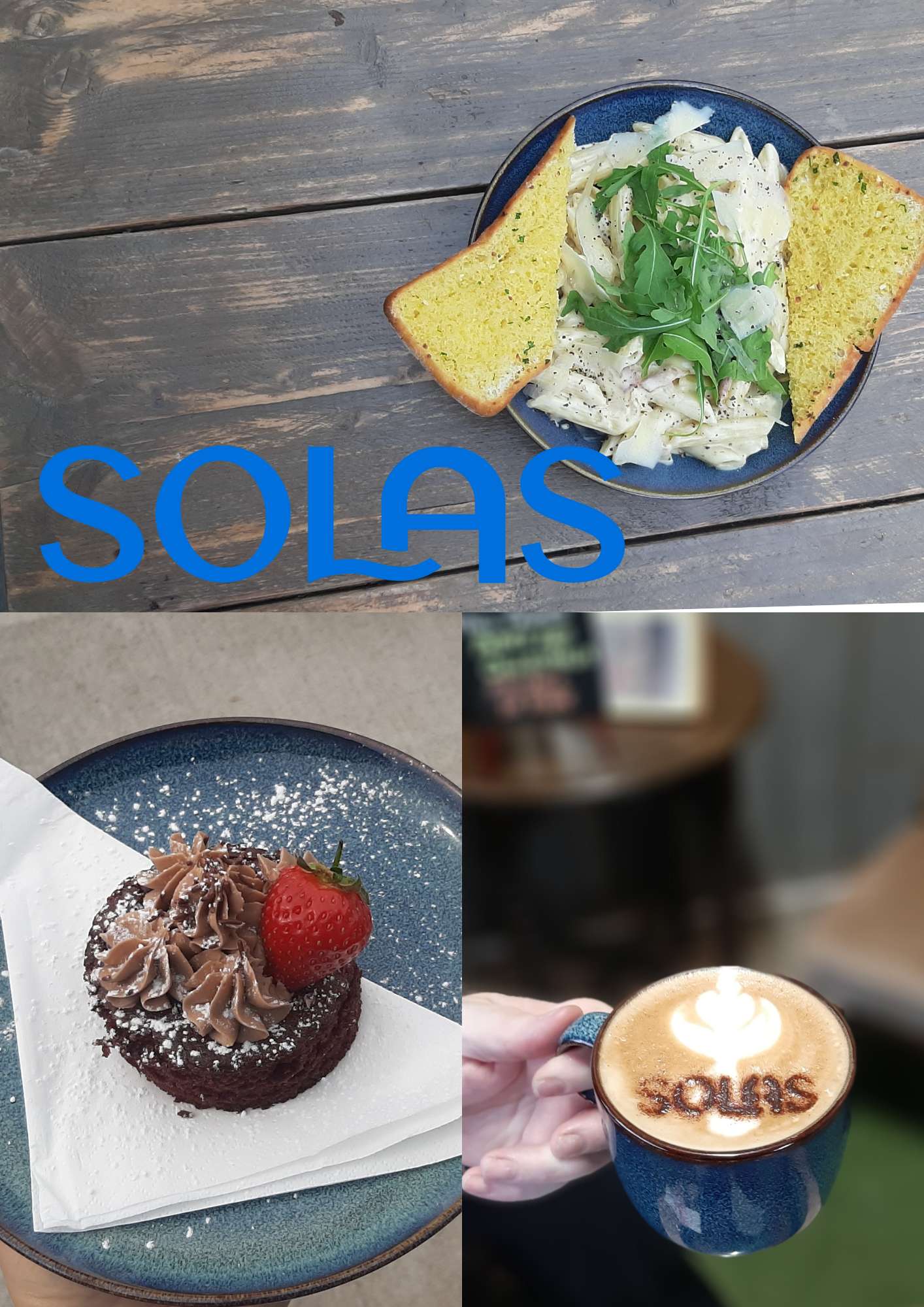 Are you in the mood for cake or a hearty lunch? At SOLAS Food Courtyard, you'll find everything from hot barista coffee to homemade cakes, hot daily specials, and milkshakes for both kids and grown-ups. After exploring the treasures at the car boot sale, don't forget to peruse our carefully selected sustainable wines, courtesy of our friend Tony from Grape and Bean.
Indulge in probably the best ice cream and pizza in town. Come and explore our daily menu.
SOLAS Food Court is open daily from 10 am to 5 pm.
SOLAS – SHOP & PLANTS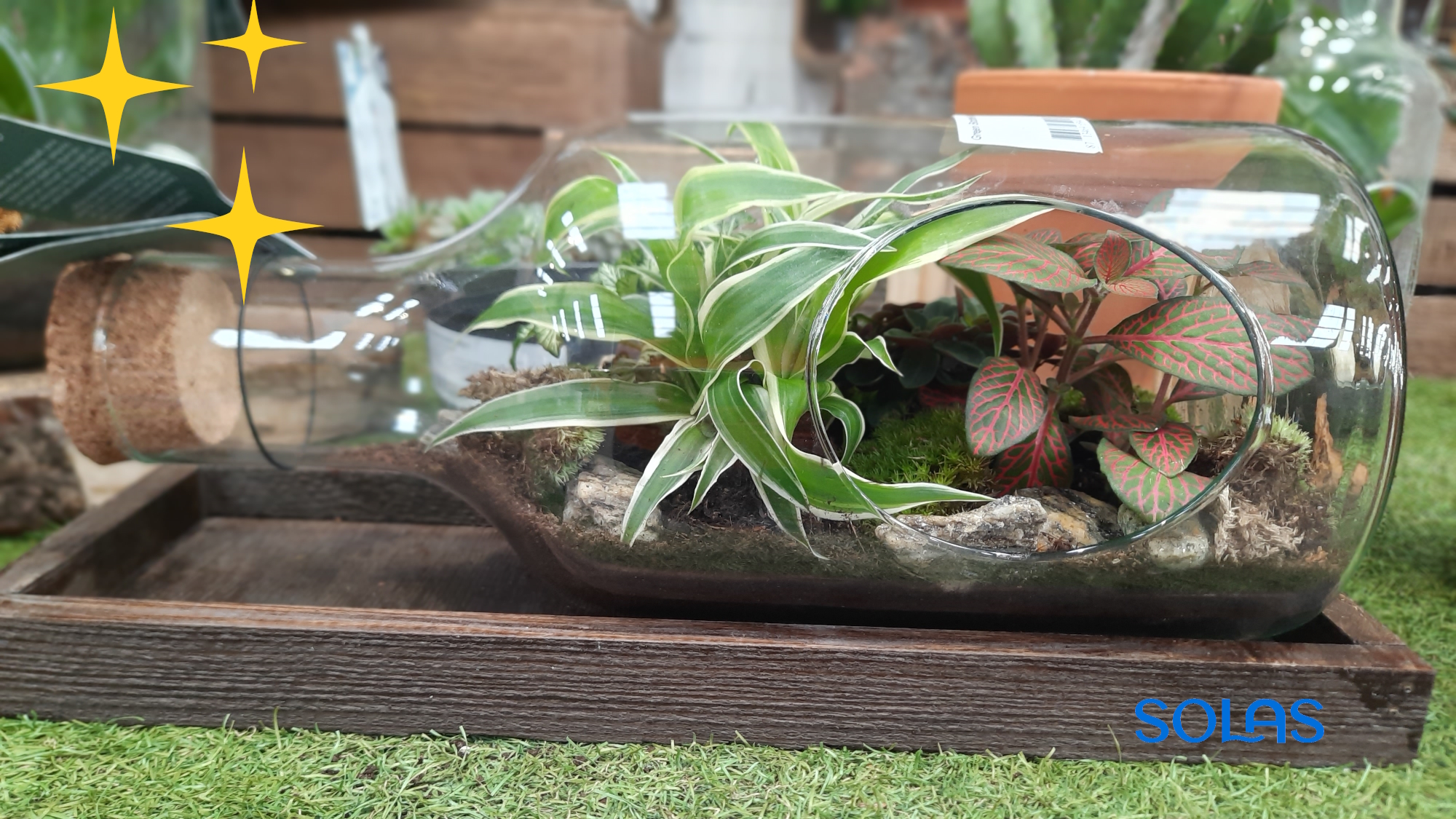 Discover our fantastic collection of indoor plants and terrariums that you'll fall in love with. Terrariums, those sealable glass containers filled with soil and tropical plants, create a unique, self-sustaining ecosystem that allows these plants to thrive. We also offer a wide variety of small and large indoor plants. Having plants indoors not only improves air quality but also provides stress relief and enhances your overall sense of well-being.
SOLAS Weather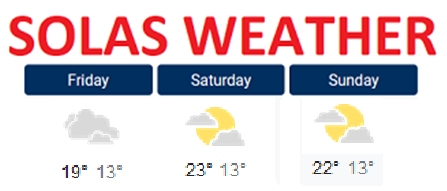 The weekend weather forecast promises a warm and sunny weekend. It's the ideal time to visit and dine in our covered food court. While SOLAS is always a great place to visit, it's simply perfect on sunny autumn weekends.
Join us for a special autumn weekend at SOLAS Eco Garden Centre, nestled in Portarlington, Co. Laois R32 RPX8. We warmly invite you to visit us daily from 10 am to 6 pm