Energy Communities Tipperary Cooperative Announce new General Manager
Energy Communities Tipperary Cooperative (ECTC) is delighted to announce the appointment of a new General Manager to oversee operations of the not for profit Social Enterprise. Máirtín Ó Méalóid has taken up the position of General Manager at a time when ECTC is undergoing significant growth. Previously all operations were overseen by a voluntary Board of Directors. Due to an increase in the number of member communities and success in a range of funding applications, such as the Just Transition Fund, EU Life and the Community Climate Action Programme, the workload has increased significantly and it was deemed necessary to recruit a General Manager to ensure the smooth operation of activities.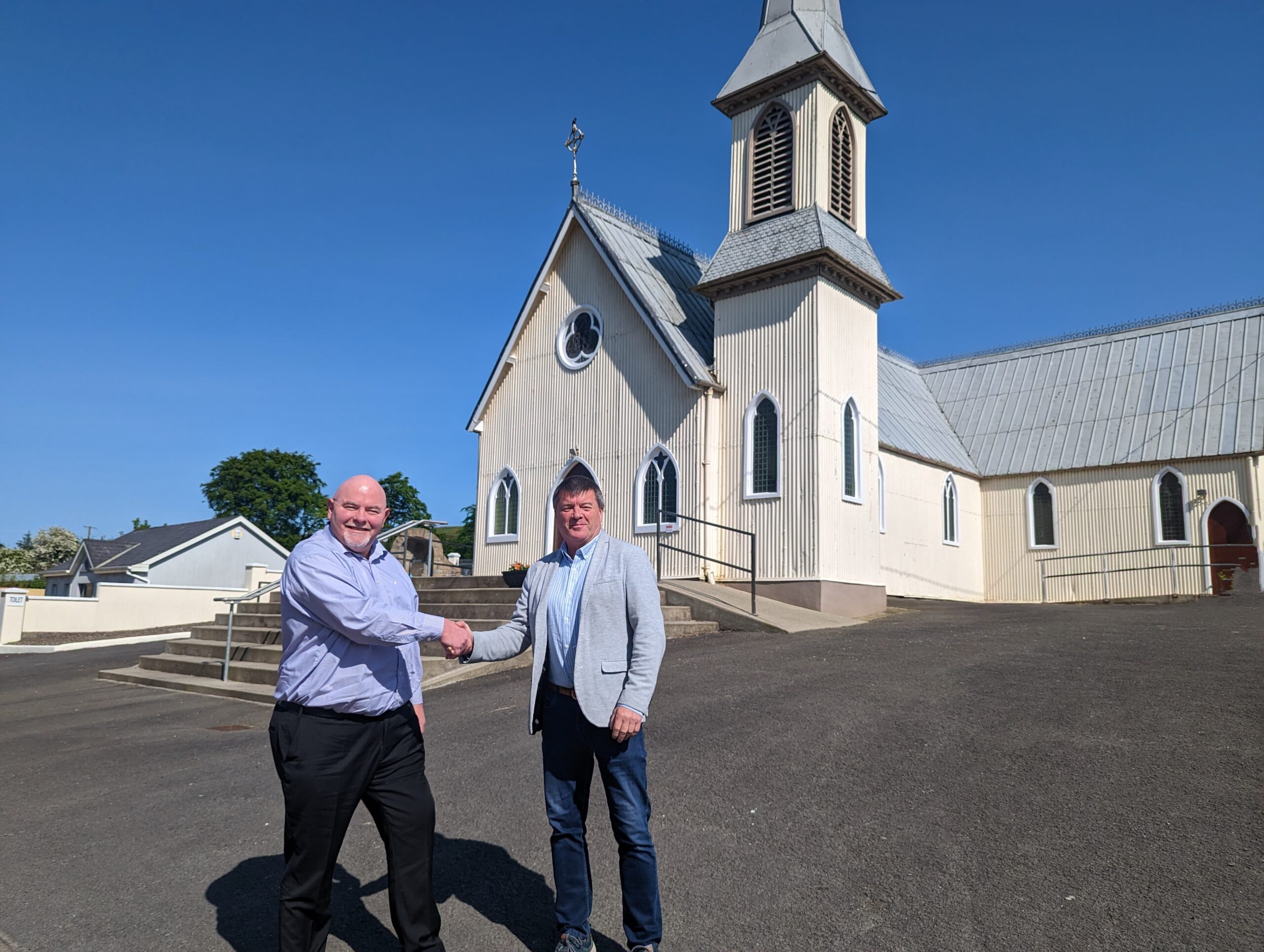 Máirtín Ó Méalóid brings a wealth of experience from his tenure as Manager of Comharchumann Chléire Teoranta/Cape Clear Cooperative.  Having worked in the community development sector and in particular on island and rural development and sustainability, he has significant experience over the last three decades in the crucial area of sustainable natural resource development and sustainable social enterprise.
Máirtín has served on a significant number of boards, including Comhdháil Oileán na hÉireann, Comhar na nOileán, the European Small Islands Network and many others relating to the sustainability of islands and the Gaeltacht.
Máirtín has a lot of experience  running community transport services in remote regions, and was responsible for the development of Ireland's first fully electric community transport service on Cape Clear Island in partnership with the National Transport Authority. He hopes to develop a green community car network in the member communities as part of his work with ECTC.
Currently focussing on the EU LIFE project One Stop Renovation Coop where he is using his previous experience in EU projects to ensure a positive outcome for European citizens.
Máirtín, a fluent Irish speaker, said "Tá ana áthas orm mo chuid scileanna agus taithí a thabhairt liom chuig an post rí thábhachtach seo, agus breis forbairt a dhéanamh ar an eagraíocht, bunaithe ar an an deá obair atá déanta go dtí seo."
" I am delighted to bring my skills and experience to this very important position, and to further develop the organisation, building on the great work that has been done to date."
Liam Lynch, Chair of ECTC said "From a successful pilot project in one community in 2012, ECTC has grown and expanded thanks to the selfless dedication of our volunteer board of directors. A lot of the operational aspects were handled by contracted personnel and part time staff, but with the increase in our community membership (currently 15 communities) and the amount of exciting new areas that we plan on expanding into, the board decided that it was time to recruit somebody to take our not-for-profit social enterprise to the next level. We were delighted to welcome Máirtín as our General Manager."
Since 2012, Energy Communities Tipperary Cooperative CLG (ECTC) has upgraded almost 900 homes and secured over €12 million in investment for Tipperary, with funding from Sustainable Energy Authority of Ireland (SEAI), all resulting in over 10 GWh of energy saved. All presided over by a volunteer board of community directors. As a not-for-profit company, ECTC's mission is to allow communities in Tipperary and surrounding areas to create local employment and community benefit through reducing their carbon footprint and generating community-owned energy.