National Heritage Week 2023 encourages everyone to discover and celebrate our 'living heritage'
As National Heritage Week approaches, organisers have embarked on a major advertising campaign to encourage members of the public all over Ireland to celebrate their 'living heritage' throughout the week which runs from 12th-20th August 2023.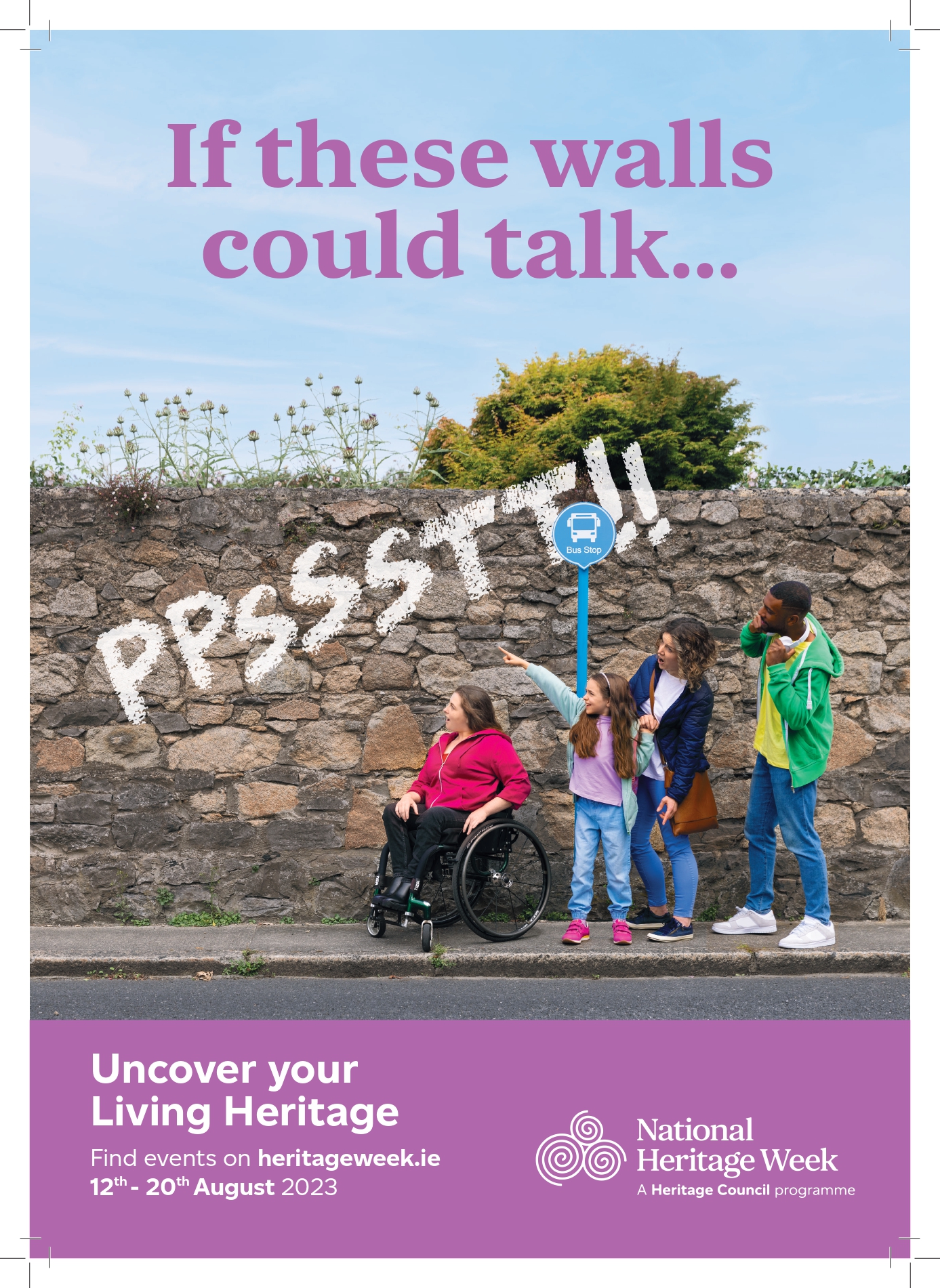 From Sean Nós stories to tin whistles, to Gaelic football and hurling, our heritage envelopes our world daily and National Heritage Week is an opportunity to celebrate our unique culture. Every community, village, town and city has its heritage and the aim of this national media campaign is to encourage everyone to share and participate in activities that promote our heritage and to perhaps bring back some of the traditions and activities that are no longer as popular or prominent in our society.
Designed by the creative advertising agency Pluto, the media campaign seeks to bring to life the meaning behind 'living heritage' which UNESCO describes as the "oral traditions, performing arts, social practices, rituals and festive events, knowledge and practices concerning nature and the universe, and the knowledge and skills related to craftsmanship".
Ian McCabe, Business Director at Pluto, who are behind this year's advertising creative said, "Our vision with this campaign was to inspire people in every community across Ireland to uncover the stories of their community. In every corner of society, we have living legends, skills that have been protected, structures that have weathered all sorts of storms. Well, imagine if walls could talk, what could they tell you about the history of these places, and how fascinating would they be? We hope to encourage people to discover their living heritage this year and join in the many planned activities and events centred around Heritage Week."
The advertising campaign will run from 27th July across VOD, radio, print, digital and social media. To find out more about Heritage Week 2023 and to find out what is happening in your local area visit www.heritageweek.ie