Clonoulty Rossmore Vintage Club Annual Vintage Rally 2023
Calling all Land Rover owners and enthusiasts:
Clonoulty Rossmore Vintage Club will hold their annual rally on Sunday September 3rd, 2023, in Clonoulty Village, Cashel, Co. Tipperary E25 F596. The theme of the Rally this year is the Land Rover, we are inviting all owners to please attend and display their Land Rover: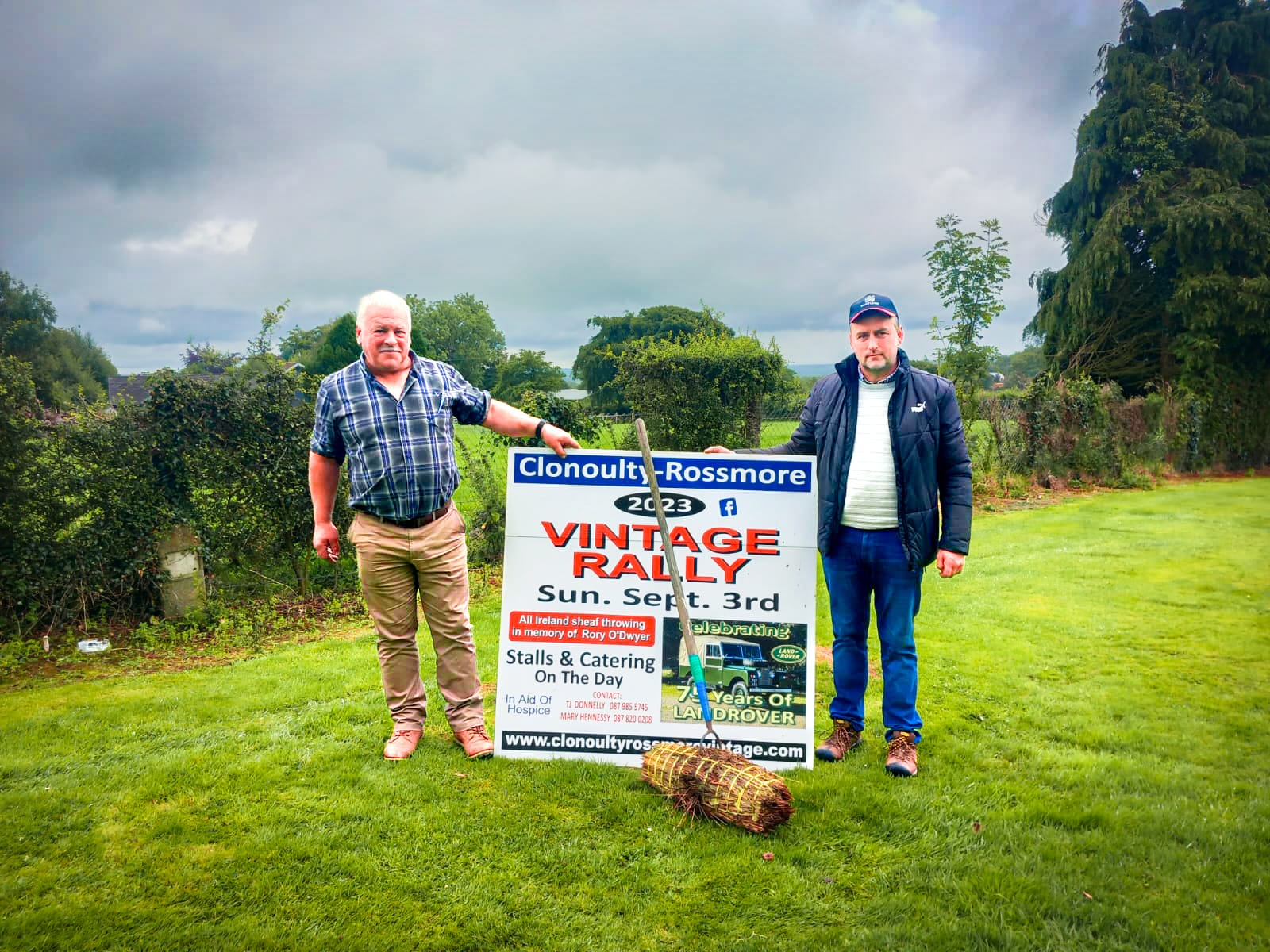 1947 – The Birth of a Legend
The Land Rover brand that you have come to know, and love was born in a sketch made in the sand on a Welsh beach in 1947. While using a Jeep on his farm in Anglesey, Rover's Technical Director Maurice Wilks, and his brother Spencer Wilks – Rover's Managing Director – saw a gap in the market and development of Land Rover commenced using a Jeep chassis and a Rover car engine. The use of simple body panels made from light alloy and a chassis fabricated from off-cuts avoid the use of rationed steel and the need for complex and expensive press tools.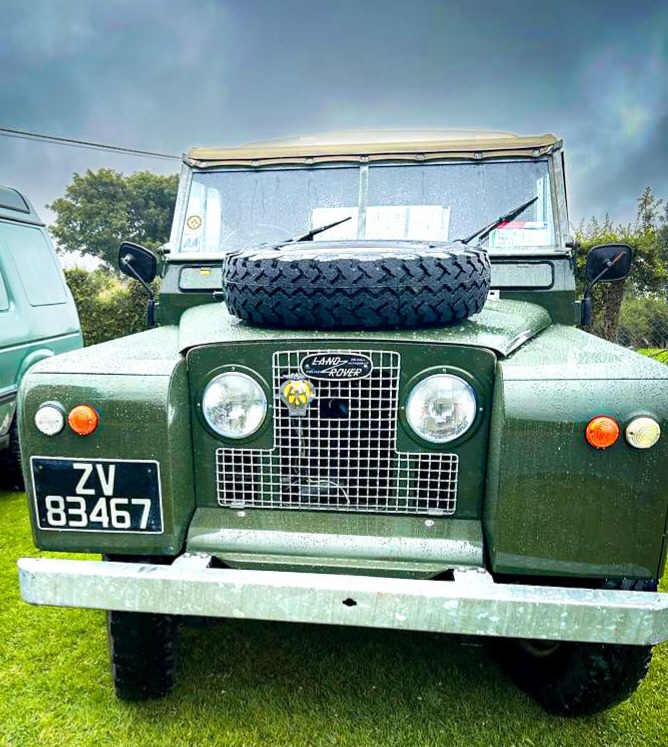 1948 – The Launch of Land Rover: Instant Success at the Amsterdam Motor Show
A year later the first Land Rover is launched at the Amsterdam Motor Show and is an instant success. Rover quickly realises that the 'stop gap' product is set to outsell its other vehicles – and by the end of the year is exporting the Land Rover to nearly 70 countries.
After a continuous run of 67 years production finally ended on 29 January 2016, after a total of just over two million Land Rover Series and Defender models had been built.
 Originally, these vehicles were simply called the 'Land Rover' – an off-road capable car model of the Rover Company. As 'Land Rover' became established as a brand, the 'Series' indication later became a retronym model name. The Range Rover was introduced in 1970, and the company became a British Leyland subsidiary in 1978. In 1983 and 1984, the long and the short wheelbase Land Rovers were finally given official names – the One Ten, and the Ninety respectively, and together they were badged the Defender models in 1990, after the 1989 introduction of the new Discovery model.
A highlight of the day will be the National Sheaf throwing competition with Perpetual Trophies in memory of Rory O'Dwyer, Boorisoleigh been presented.
A fun day is planned for every age with all the usual side attractions: to mention a few kids' tractor pulling, threshing display, stationary engines, vintage cars, motor bikes and numerous stalls and side shows. If you are interested in having a stall, please contact TJ on 087 9855745 or Mary on 087 8200208 to book on.
Remember all our funds raised go to the South Tipperary Hospice Movement. Admission will be just €10, and children go free. Again the club members want to thank the public for the fabulous support shown to us at our recent bucket collection and over the years and we look forward to your support in the future.