Bord Gáis Energy to recruit 300 staff including 70 apprentices
Bord Gáis Energy has announced plans to triple its services workforce by recruiting 300 staff including training 70 apprentices, and opening a bespoke Bord Gáis Energy Academy, over the next five years.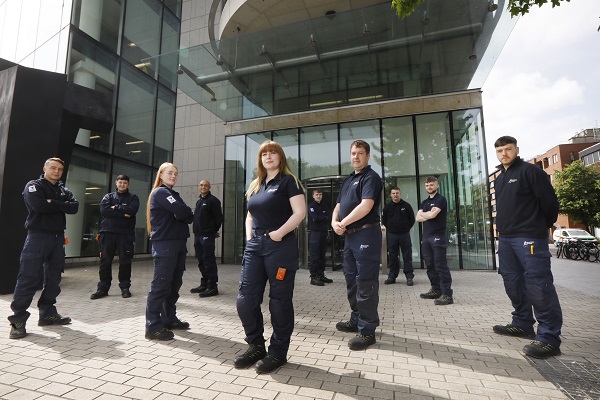 The company made the announcement as it opened its paid apprenticeship programme for applications. Upon completing the programme, run in conjunction with Solas, apprentices will become certified plumbers (Level 6 Craft Certificate). To apply before the deadline of September 15, visit the Bord Gáis Energy website here.
The apprenticeship programme forms part of Bord Gáis Energy's commitment to transitioning to Net Zero by 2045 and will support delivery of the Government's Climate Action Plan targets.
By the end of 2023, Bord Gáis Energy will have recruited twenty apprentices with a further fifty to join over the next five years. While plumbing is the core focus of the apprenticeship programme initially, there are plans to develop a bespoke Bord Gáis Energy Academy which will develop smart energy experts, skilled to install and maintain carbon-efficient technologies including electric vehicle charging points, heat pumps, and provide essential energy efficiency advice to customers.
The company also announced its intent to expand its Home Services business by a further 230 positions over the next five years. These roles will include Plumbers, Electricians, Gas Service Engineers, Quality Assessor's, Surveyors, Project Managers and a verity of Field and Customer Support positions. All positions will be advertised in the Careers Section of the Bord Gáis Energy webpage.
Commenting on the announcement Teresa Purtill, Director of Services & Solutions, Bord Gáis Energy said:
"Our apprenticeship programme is a key part of Bord Gáis Energy's commitment to transform our business to become net zero by 2045 and to help our customers in Ireland reach net zero by 2050.
"At Bord Gáis Energy we recognise that to build a more sustainable future, we need the best team. That is why we plan to triple our workforce and open a bespoke Bord Gáis Energy Academy over the next five years. We want to lead the energy transition in this country by providing net zero solutions to decarbonise Ireland's energy system and customers' homes and businesses.
"As one of Ireland's leading energy and services companies, Bord Gáis Energy has an important role to play in imagining a better way and supporting the Government in delivering a sustainable future for Ireland. Through this programme we are investing in the home solutions engineers of the future who will help our customers realise a sustainable future. If you want to be part of this journey with us, I would greatly encourage you to apply for our apprenticeship programme before the September 15th deadline."
Applications can be submitted, from today, via the Bord Gáis Energy website (link here). The deadline for submitted applications is Friday 15th September. Successful applicants will be invited to take part in the programme's next intake which will commence in late autumn 2023.
All those who have previously registered their interest in the programme will be contacted by Bord Gáis Energy via email and invited to submit an application.