Forest Fest Weekend: Afternoon Tea & Chill out at Nearby SOLAS Portarlington
Following the tremendous success of last weekend's French Festival @ SOLAS, Emo & Portarlington will be the centre of the music scene this weekend as the Forest Fest music event comes to town. Why not take some time out to relax and chill @ SOLAS, which is less than 10 minutes away from the concert site and only 3 minutes to the Heritage Hotel, Killenard.
David Maher of SOLAS explains, "SOLAS provides the perfect location to visit during this music weekend as we are so close to the venue and have so much to offer visitors in terms of great food, our farmers market, plants, art, and culture on our 5-acre garden campus. It is great that Laois is now hosting so many cultural events and very much in keeping with the ethos of SOLAS which is all about Sustainability, Relaxing, Food and great carefree times with family and friends."
Events @ SOLAS
Month of July
Mid-Week Afternoon Tea Special. Afternoon Tea includes: • A variety of teas/coffees • Scones with cream & jam • Finger sandwiches • A range of cakes & pastries.
Book online now at www.thegardenshop.ie/afternoon-tea/
Saturday, 22nd July,
10 am to 2 pm: Indulge in the finest local farm produce at our weekly Farmers Market, offering an abundance of fresh and local delights.
Sunday 30th July:
Food @ SOLAS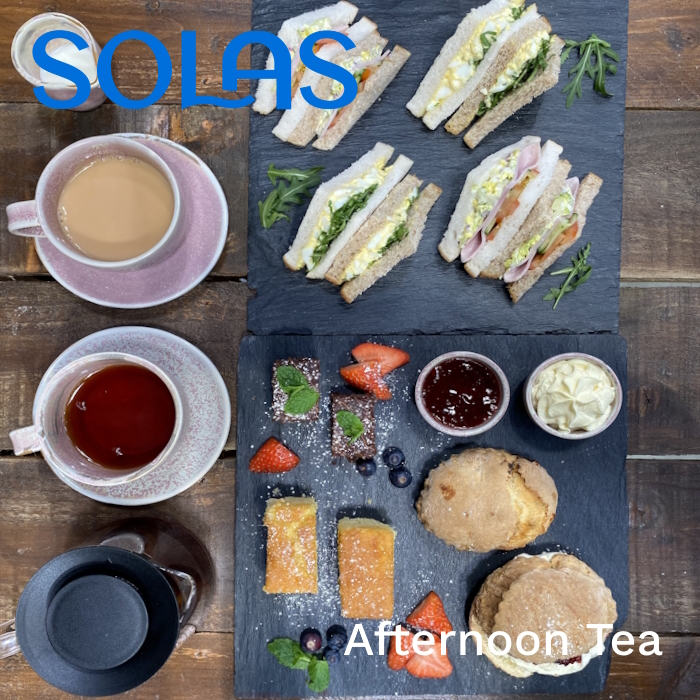 Sustainability is at the heart of what we do, and for this weekend, we are using fresh organic vegetables from Red Shed for our hot specials and salads. Enjoy chicken wings, salads, fresh fruits, and much more. Our restaurant and café are open from 10 am to 5 pm daily.
SOLAS – PLANTS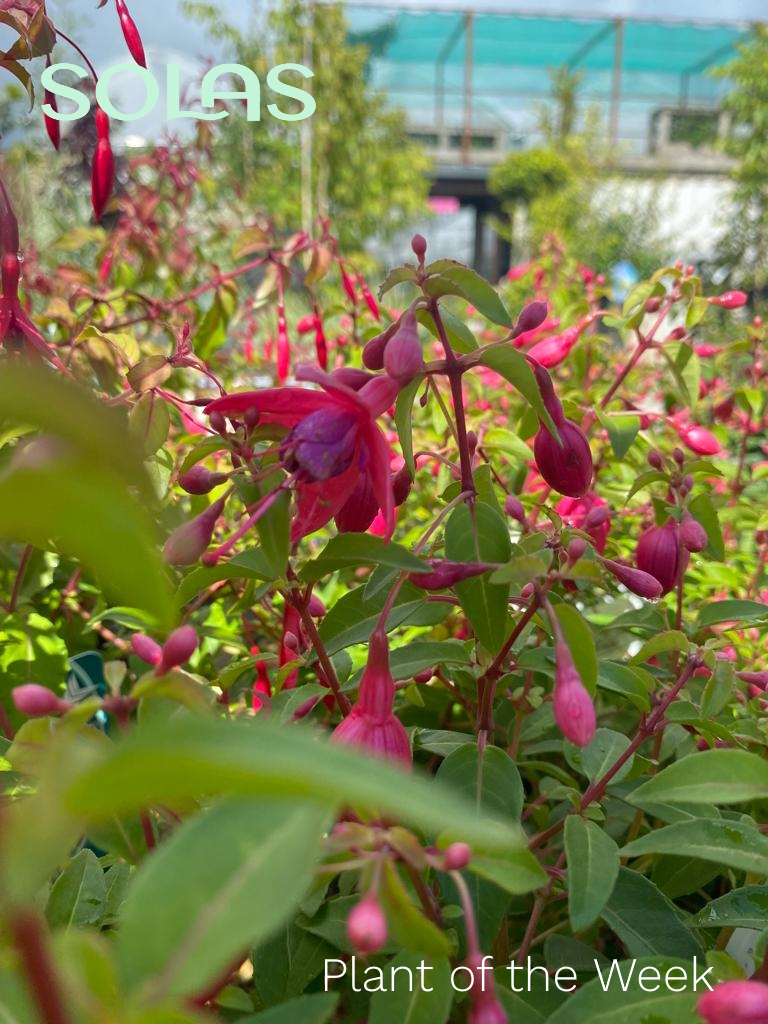 Fuchsia Hardy Fuchsias are versatile plants that can be used for hedges, flower borders, beds, and containers. They bloom from June to late Autumn and are great for pollinators. They come in various shades of pink, purple, and white. Fuchsias thrive in semi-shaded areas of the garden.
SOLAS – SHOP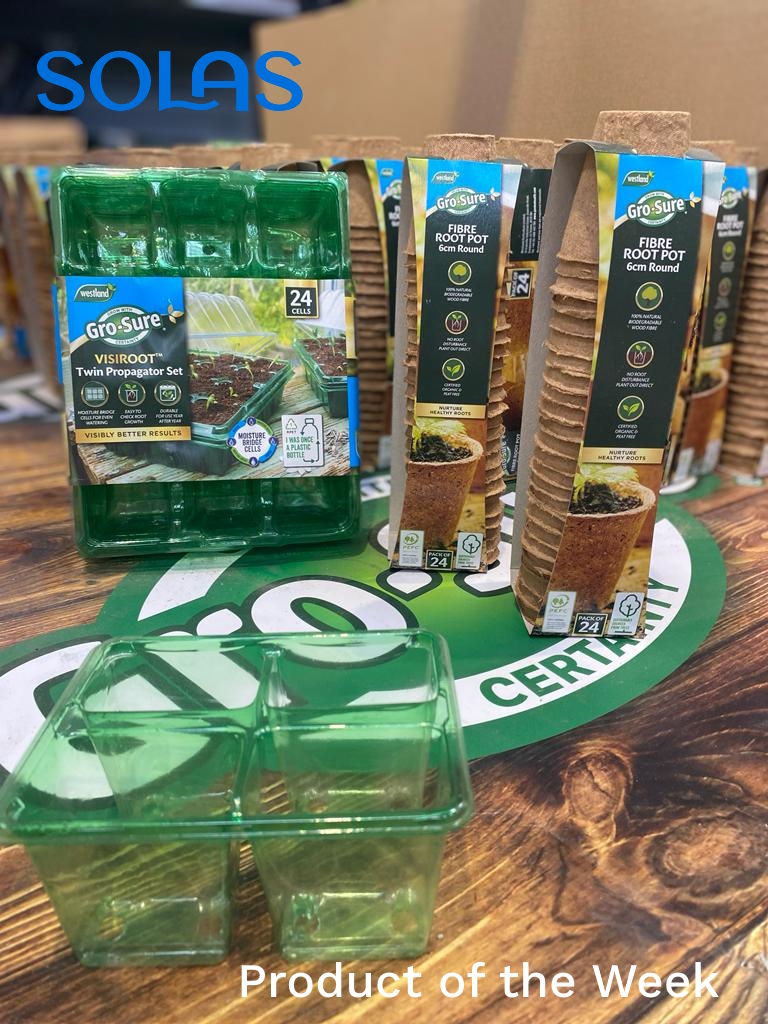 Gro-Sure Visiroot 4 Cell Deep is a new recyclable way to propagate and grow your own vegetables. Each tray is made from recycled plastic bottles, making them durable for year-round use.
Join us for a special summer weekend at SOLAS Eco Garden Centre, located in Portarlington, Co. Laois R32 RPX8. We are open daily from 10 am to 6 pm. We look forward to welcoming you soon!