Weaving, Wine, Local Food, and Family Fun: SOLAS Portarlington Delights Visitors
SOLAS Eco Garden Centre continues to enhance its child-friendly facilities, bringing joy to families with the introduction of a new sandpit in the play area and a collection of tactile toys in the sensory playroom. David Maher, representing SOLAS, expressed his enthusiasm, stating, "Our event manager, Georgina, has introduced a fantastic addition to the play area, created from recycled and repurposed materials. It has been a tremendous hit with young children, and we are thrilled to provide fun, safe, and FREE play facilities for our customers." The play area has become a magnet for families, solidifying SOLAS's reputation as a must-visit destination.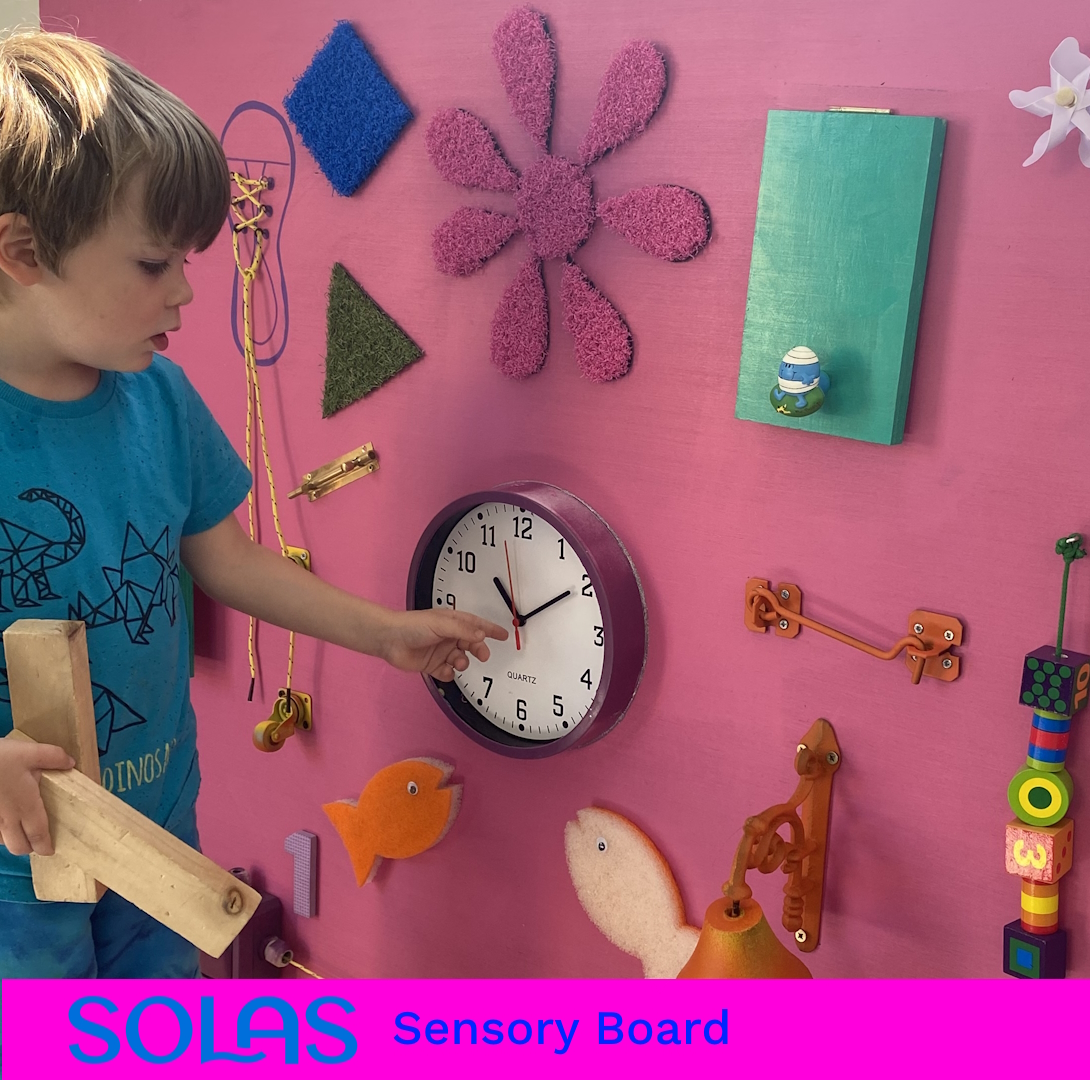 SOLAS extends its gratitude to generous customers who have contributed antique typewriters, delicate ceramics, and other fascinating artifacts, adding to the special and authentic ambiance of the centre.
Events @ SOLAS
Moo-Cow milk is now conveniently available from the market glass bottle vending machine daily from 7 am to 9 pm.
Saturday, 24th June: • 10 am to 2 pm: Weekly Farmers Market – Treat yourself to the finest local farm produce, and don't miss the return of Al's Fish to the market.
Sunday, 25th June: • Unleash your creativity at our Wine and Willow weaving event. Spend a day mastering the art of willow weaving with our expert, Frank. For more details, visit: www.thegardenshop.ie/willow-weaving-course/
Friday, 30th June, 11 am: • Join our beginner's workshop on découpage, perfect for children looking to explore their artistic side. Learn more at: www.thegardenshop.ie/decoupage-for-beginners/
Food @ SOLAS
SOLAS Food Court proudly serves traditional Irish specials featuring fresh meat from the esteemed local butcher, Feighery's of Portlaoise. Additionally, we offer a selection of organically and sustainably produced wines, which can be enjoyed in our covered seating area. Our full menu is available from 10 am to 5 pm daily.
SOLAS – PLANTS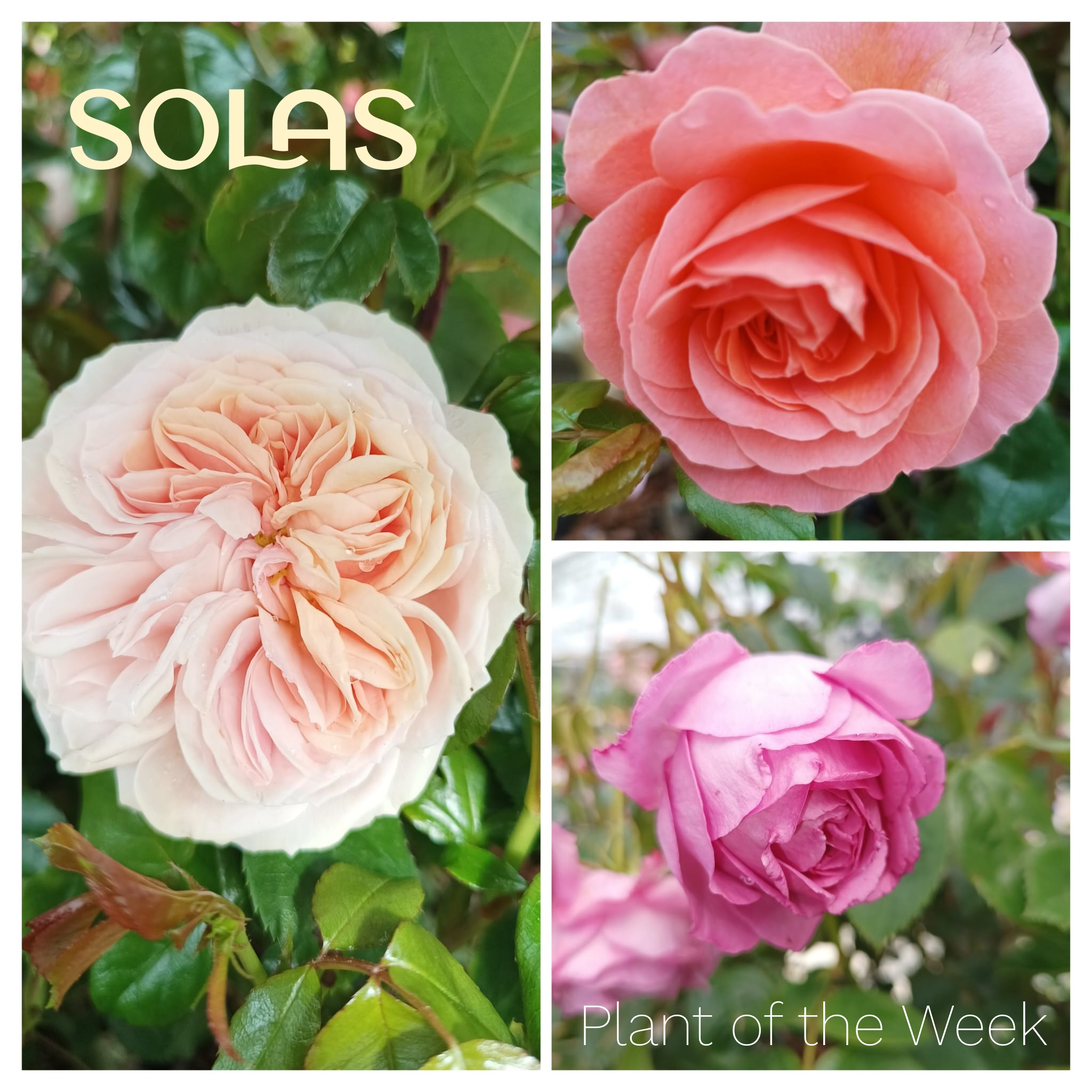 Focus on Local Food: We take pride in stocking a variety of products from Laois businesses, including: • G's Jam from the Godmother of the Laois Food scene! • Le Skinny Chef • O' Mimo's • Red Shed Organic Farm & Nursery – Plug plants • Seccoto Coffee • Oin Oil • The Merry Mill • SOLAS HONEY – Back in stock this week
SOLAS – SHOP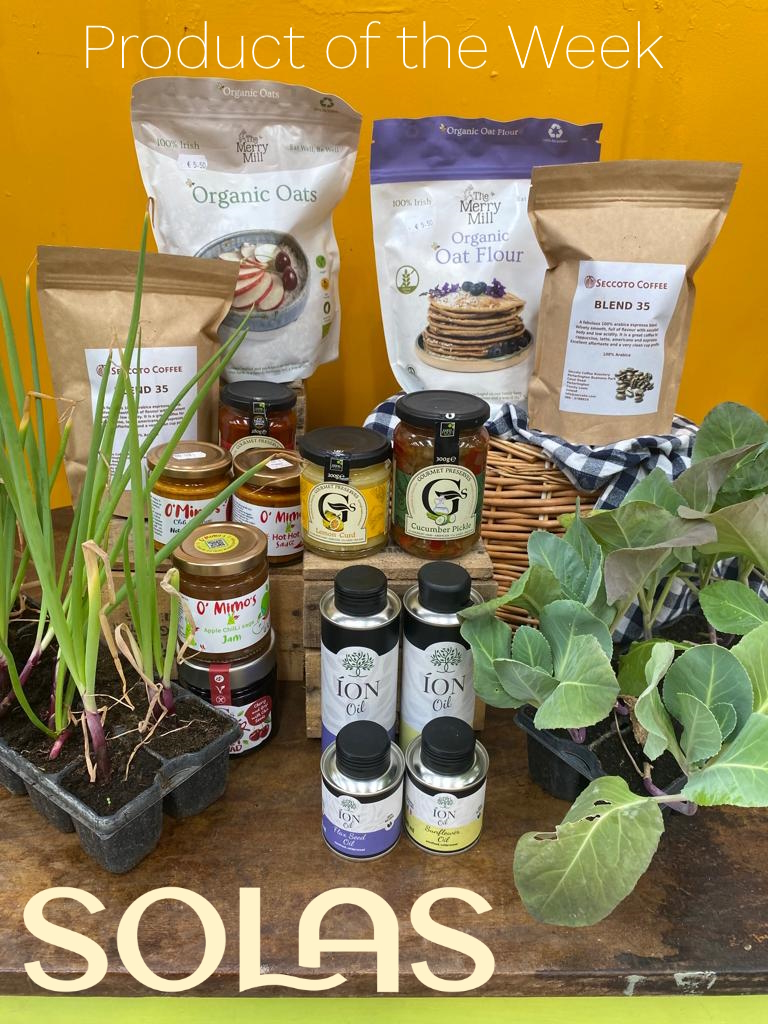 Discover our wide range of roses, perfect for sunny spots in your garden. From floribunda to tea hybrids, climbers to ramblers, carpet roses, and more, we offer a diverse selection of rose varieties.
Join us for a special summer experience at SOLAS Eco Garden Centre, located in Portarlington, Co. Laois R32 RPX8. We are open daily from 10 am to 6 pm. We look forward to welcoming you soon!