Family Fun, Fur, and Food: SOLAS Portarlington Weekend Extravaganza
SOLAS Eco Garden Centre is buzzing with excitement as we announce our very first Dog Show, a celebration of our beloved furry friends and the extraordinary bond they share with their humans. Join us for a day filled with joy and entertainment in a dedicated display area adjacent to our food court and outdoor play area. Expert dog trainers, pet groomers, and local pet shops will be on hand. From training tips to fabulous makeovers, everything you need to pamper your pooch will be available in one place. Face painting stations will allow both kids and adults to transform into their favourite furry characters, from adorable puppies to majestic wolves.
Events @ SOLAS
Every Wednesday, from 10 am to 11:30 am, join Slimming World as they help customers achieve their weight loss and healthy living goals.
Saturday, 17th June: • 10 am to 2 pm: Weekly Farmers Market – Indulge in the finest local farm produce, and don't miss Faye's Fish with the best catches direct from Kilmore Quay.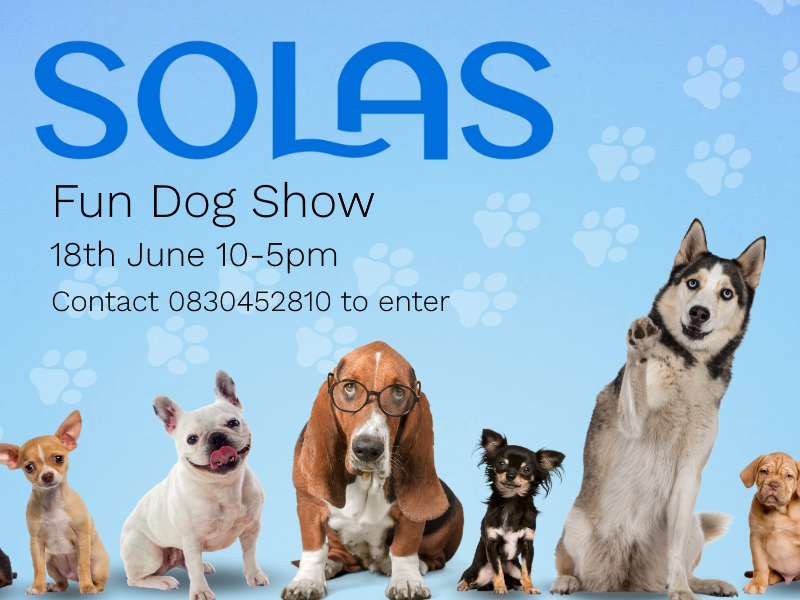 Sunday, 18th June: • Experience the delightful Scruffs Dog Show. Enter your furry friend into a competition or book a stall at our event by contacting Georgina at 0830452810 or visit www.facebook.com/events/calendar.
Sunday, 25th June: • Unleash your creativity at our Wine and Willow weaving event. Spend a day mastering the art of willow weaving with our expert, Frank.
29th June & 6th July: • Spark culinary interest in young minds with our Pizza Making Workshop for Kids. Learn more at www.thegardenshop.ie/cookery-course/.
Food @ SOLAS
For the inaugural Solas Dog Show, we have a treat in store for your furry friends: free puppy-chinos and delightful treats. Full Menu 10am-5pm daily
SOLAS – PLANTS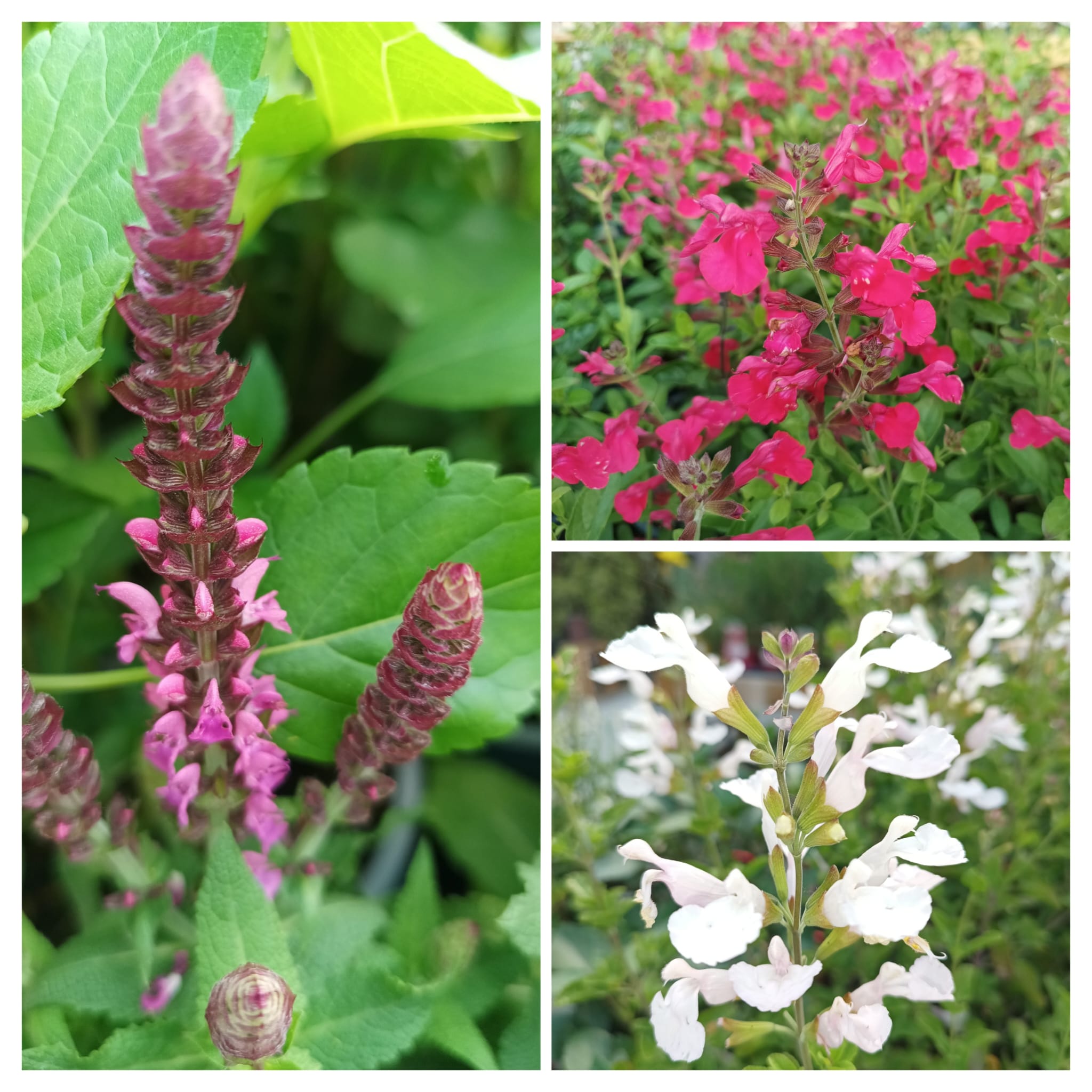 Plant Spotlight: Salvia. This large genus of ornamental plants in the sage family is perfect for sunny spots in your garden. With their preference for light, rich soil, they come in various heights and offer a stunning array of colours. Salvia blooms from May through the summer, adding beauty and vibrancy to your outdoor space.
SOLAS – SHOP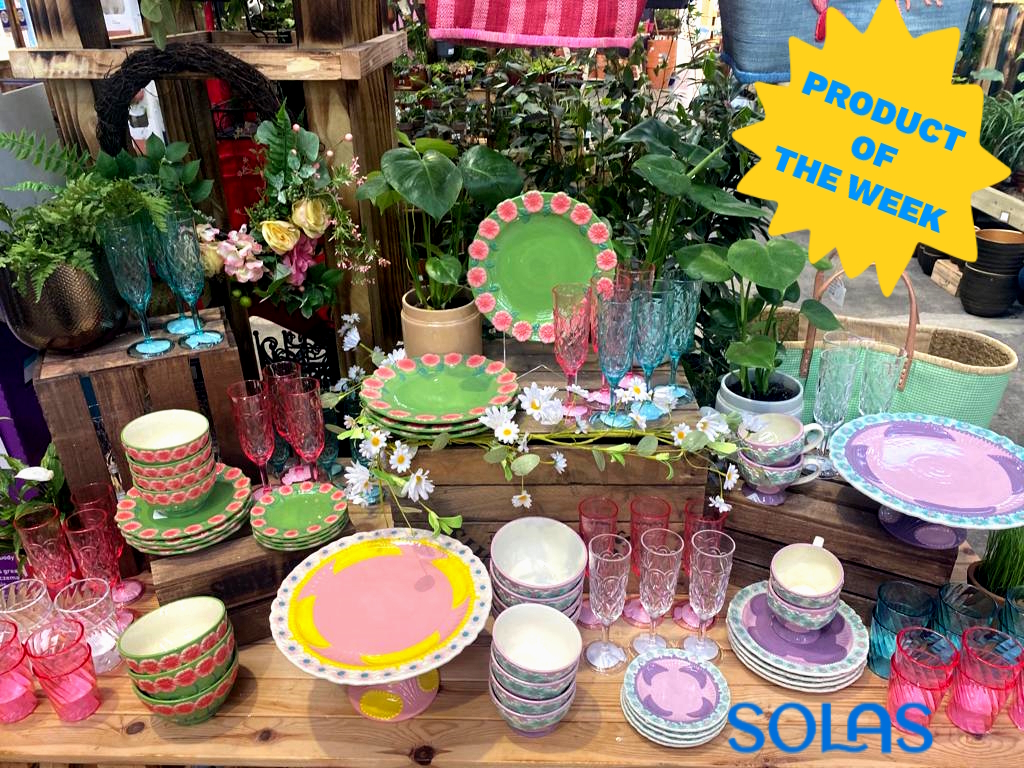 Discover the brand-new range of Rice ceramics now available at SOLAS. Rice's mission is to bring joy and happiness to everyday life by adding something extraordinary to the ordinary. These colourful ceramics will brighten your home and fill your days with smiles.
Join us for a special summer experience at SOLAS Eco Garden Centre, located in Portarlington, Co. Laois R32 RPX8. We are open daily from 10 am to 6 pm. See you soon!