EU Nature Restoration Law survives rejection amendment vote – Mick Wallace MEP
Mick Wallace is the LEFT group in the Parliament's shadow rapporteur for the Nature Restoration Law.  That means he is one of the lead negotiators of the regulation, one of just 7 MEPs in the European Parliament responsible for negotiating the Parliament's mandate before interinstitutional negotiations with the Council.   He is a member of the Parliament's Environment and Public Health Committee, and was one of just 2 Irish MEPs who could vote on the Nature Restoration Law at the ENVI Committee today.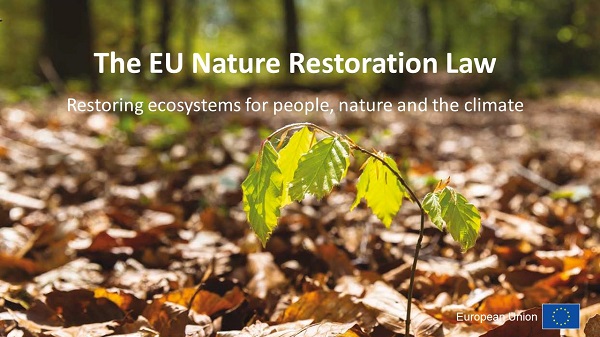 Following the vote, Mr Wallace said:
"I'm obviously very pleased that the rejection amendment tabled by Fine Gael's EPP group and some of Fianna Fáil's Renew group was defeated.  But the regulation is still on a knife edge.  44 votes vs 44 was enough to defeat the rejection amendment, but that stalemate in the final vote on the overall text would also mean a rejection of the regulation.
It was an epic vote, nearly 4 hours, and it's still not finished.  I have been inundated with emails from people all over Ireland asking me to support and fight for this regulation.  My office and I have done so much work on this piece of legislation, tabled more than 150 amendments and spent endless hours in negotiations.
EPP and the right wing members of the Parliament have succeeded in weakening the Commission's proposal quite a bit today.   The peatlands targets have been deleted as well as the entire forest ecosystem article.  That is a disaster.  But a lot of good came out of the votes on amendments today too.  The compromise amendments on marine ecosystems, on reversing pollinator decline, and on funding were all passed, and some good stuff on the governance of the regulation.   All of that will be in vain of course if the final overall vote on June 27th is to reject  the regulation.  There is a long way to go still, with the continuation of the vote on June 27the, the plenary vote and hopefully trilogues with the Council to come.
I have no doubt EPP will continue their campaign of blatant disinformation. That must be resisted, and the media have a job to do to interrogate EPP properly.  We are approaching the sixth mass extinction according to scientists, so it cannot be overstated how important this piece of legislation is.   The science is absolutely clear, the biggest threats to our food security and to the future of agriculture are the climate and biodiversity crises, and the nature restoration regulation is crucial to address both"