Craft & Farmers Markets Weekend at SOLAS: A Summer of Festivities
SOLAS Eco Garden Centre, Portarlington, is gearing up for an action-packed two weeks, starting with the exciting double market weekend. With a "Red, White & Blue" theme in honour of the upcoming 4th of July, SOLAS is set to celebrate with a vibrant menu and a festive atmosphere. However, the real highlight lies in the eagerly awaited "French Festival" that will take place shortly after. This French-inspired extravaganza promises a weekend filled with live Jazz performances, captivating puppet shows, the exhilarating "Tour de Port" cycle race, face painting, street entertainers, and a delectable array of French cuisine.
The recently introduced sandpit and basketball hoop in the SOLAS astroturf play area have quickly become favourites among children and parents alike, providing endless hours of entertainment.
Events @ SOLAS
Thursday, 29th June & 6th July: Spark culinary interest in young minds with our Pizza Making Workshop for Kids. Learn more at www.thegardenshop.ie/cookery-course.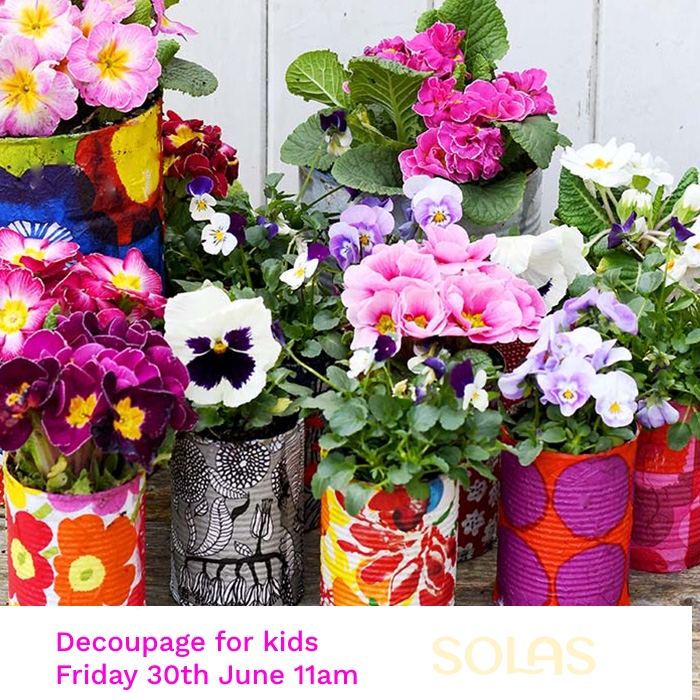 Friday, 30th June, 11 am: Join our beginner's workshop on Découpage for children. Unleash their creativity. For more details, visit www.thegardenshop.ie/decoupage-for-beginners.
Saturday, 1st July, 10 am to 2 pm: Indulge in the finest local farm produce at our weekly Farmers Market, offering an abundance of fresh and local delights.
Sunday, 25th June: From 11 am to 4 pm, explore the Craft Market featuring over 25 stalls showcasing the best of art and craft.
Food @ SOLAS
To commemorate Independence Day, SOLAS is offering delectable specials with an American theme. Indulge in our mouthwatering double cheeseburger with French fries or treat yourself to a cup of joe accompanied by warm apple pie and ice cream.
SOLAS – PLANTS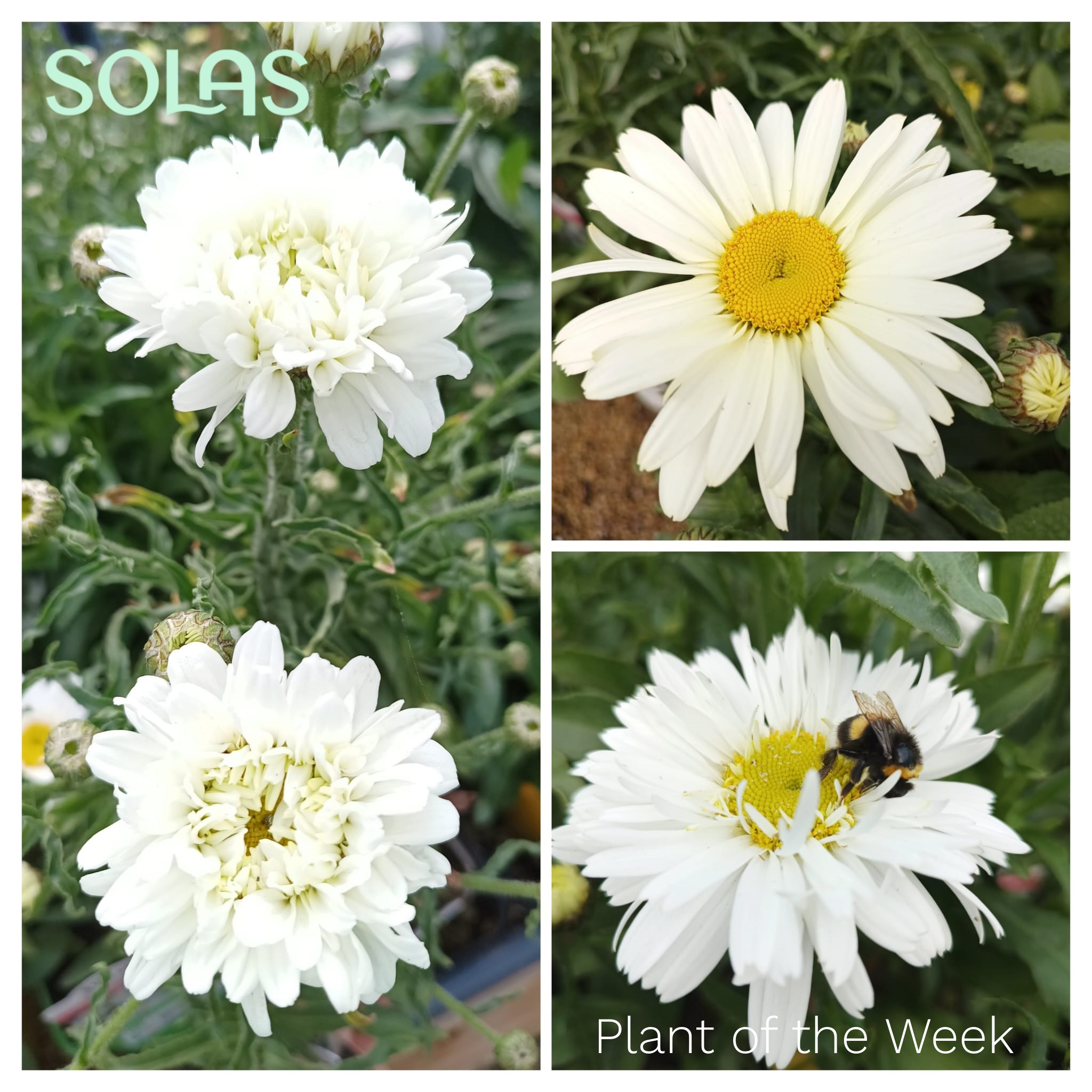 Discover the beauty of Leucanthemum, commonly known as Shasta Daisy. This tough and easy-to-grow plant boasts an exceptionally long flowering period from June to autumn. Whether planted in flowerbeds, borders, or containers, the Shasta Daisy's stunning blooms serve as great cutting flowers while attracting pollinators to your garden.
SOLAS – SHOP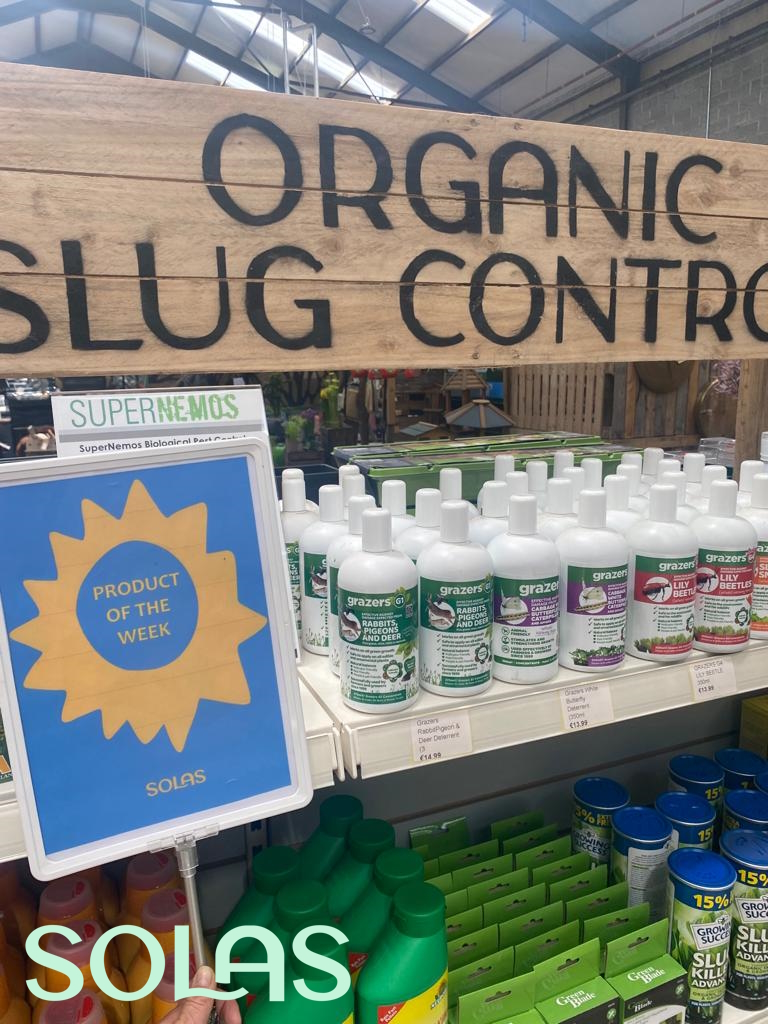 Struggling with slugs in your garden? SOLAS offers a range of organic slug control solutions to help you tackle this common problem.
Join us for an unforgettable summer weekend at SOLAS Eco Garden Centre, located in Portarlington, Co. Laois R32 RPX8. We are open daily from 10 am to 6 pm. We look forward to welcoming you soon!