Carzone Presents: Top Tips for Planning Your Perfect Summer 2023 Road Trip through Ireland
With temperatures continuing to soar across the country, it's an ideal time to explore the breathtaking landscapes, rich history, and vibrant culture across the Island of Ireland. A road trip through Ireland is the perfect way to experience this beautiful country and venture off the beaten track, taking in the stunning scenery at your own pace.
Whether you are looking for an idyllic inland journey, a wild coastal escapade, a relaxing day trip, or an adventurous odyssey, Carzone, Ireland's ultimate motoring marketplace, has created some helpful tips and suggestions to help motorists prepare and plan a perfect summer 2023 road trip through Ireland.
Choose Your Perfect Road Trip Route:
The Wild Atlantic Way: this scenic route along the west coast of Ireland is a great way to see some of the country's most impressive scenery. Highlights include the Cliffs of Moher, the Dingle Peninsula, and the Aran Islands.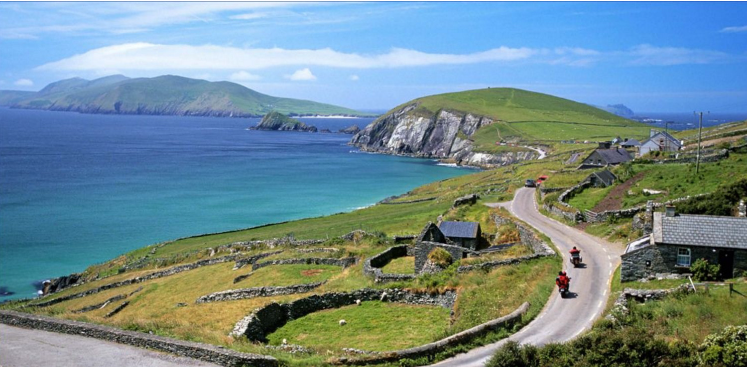 The Causeway Coastal Route: Discover some of the country's most dramatic scenery, including the Giant's Causeway, the Carrick-a-Rede Rope Bridge and the Dunluce Castle.
The Dublin-Belfast Drive: This route takes in the two capital cities of Ireland, as well as some historic and scenic spots and filming locations used in many movies and the tv show Game of Thrones. You'll enjoy view of the Wicklow Mountains, the Boyne Valley and the Giant's Causeway.
The Southern Coast Drive: From Cork to Waterford this route includes some of the country's most beautiful beaches, as well as the historic city of Cork, which is also the culinary capital of the country.
The Ring of Kerry: This popular route in County Kerry takes in some of the most scenic spots in the along Wild Atlantic Way: Discover awe-inspiring scenery along the west coast, including the Cliffs of Moher and the Dingle Peninsula.
Plan Ahead:
Book accommodations in advance to secure your preferred stay, especially during the busy summer months.
Pack for all types of weather, as Ireland's climate can be unpredictable.
Explore off the beaten path to discover hidden gems and charming villages.
Immerse Yourself in Irish Culture: Interact with locals, indulge in traditional foods, enjoy Irish music and dancing, and embrace the warm hospitality.
Ensure Smooth Navigation:
Use a reliable GPS or mobile app and have offline maps as a backup for rural areas with limited internet connectivity.
Take Your Time:
Allow extra travel time, as Irish roads, especially in rural areas, can be narrow and winding. Be cautious on narrow roads, yield to oncoming traffic, and watch out for wildlife and farm animals.
Safety First:
Admire the scenic views safely, utilising designated rest stops for photo opportunities.
Take breaks, stay hydrated, and carry water, particularly for outdoor activities and hikes.