Niall Breslin to kayak the length of the River Shannon to raise funds for A Lust for Life
Starting on 30th June, Bressie will kayak the length of the River Shannon – over 300km
Challenge will start at Dowra, on the shores of Lough Allen and end in Limerick City on 6th July
Fundraising events along the route will be held in Carrick-on-Shannon, Athlone and Limerick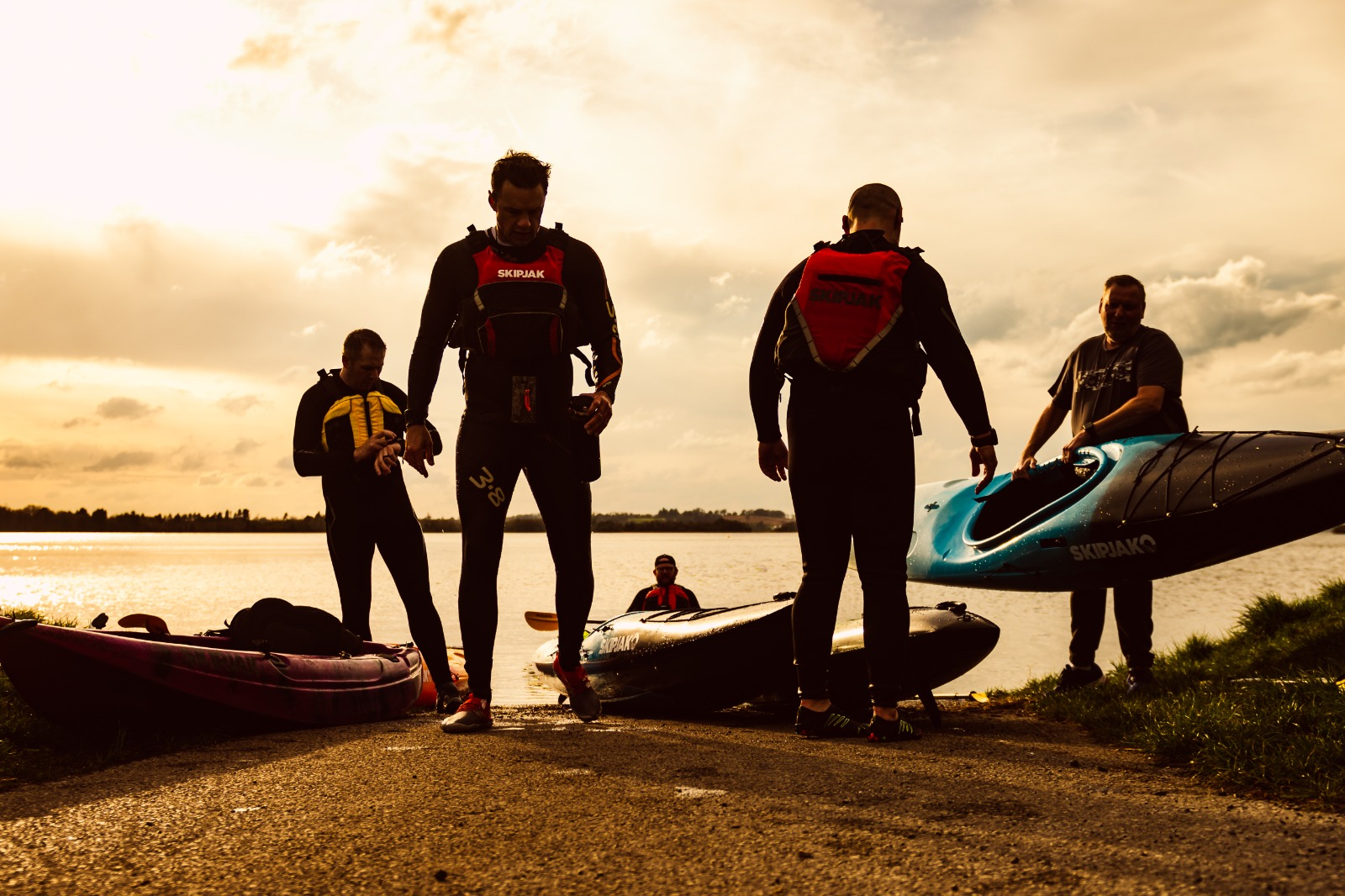 Niall 'Bressie' Breslin, musician, podcaster and mental health advocate, has today announced an ambitious fundraiser for the youth mental health charity he co-founded, A Lust for Life.
Starting June 30th, Bressie and friends will be kayaking the length of the River Shannon – a whopping journey of over 300km. Dubbed 'The Rising', the challenge will start at Dowra on the shores of Lough Allen and it will end at the mouth of the Shannon in Limerick City on July 6th, at King John's Castle. 'The Rising' is a concept Breslin developed together with fellow Mullingar local Ray Carolan, from Lakeland Kayaks. The lead sponsor of the challenge will be SignFit Branding.
Breslin will be making special guest stops along the route, in Carrick on Shannon, Athlone and Limerick where he'll be joining fundraising events hosted by local musicians and mental health advocates.
'The Rising' is more than just a fundraising challenge for Breslin. "It is a metaphor for life really", says Breslin. "We all encounter rough parts of life, and while it's not always easy, with the right tools and skills, navigating through these stormy times becomes less daunting. Our school programs aim to do exactly that – equip the children of Ireland with the necessary skills and tools to cope with life's challenges, and that work has to begin now. We know the power of early intervention models of care."
The funds raised by 'The Rising' will contribute to A Lust for Life's schools mental health programmes. The uptake from the teachers is incredible. Over 1000 schools (1 in 3 schools nationwide) have already registered nationwide making the programme available to over 50,000 Irish primary school children.
The programmes are FREE OF CHARGE and the aim is to make the programme available to every child in primary school by the end of 2024. The programme is already available to 1st to 6th class children and now help is needed to develop the junior and senior infants programme.
The funds will also contribute to the development of a NEW A Lust for Life secondary schools programme starting initially with Transition Year students, which will replicate the scalable and easy to use model of the primary school programme as a digital, modular, teacher led programme. People who donate will have a direct impact on children's lives as each euro will give another child access to the latest generation in tools for emotional literacy and psychoeducation to improve their wellbeing and resilience as they grow through primary and into secondary school.
"This is how you solve problems," says Breslin. "We could have waited around for the government to roll out a universal mental health programme for the children of Ireland – but we can't afford to wait.. So we did it ourselves – we rolled up our sleeves and with the help of some amazing teachers, psychologists, educational experts and sound people who've funded us; we made this programme happen."
"And the feedback we're getting every day from teachers and parents is remarkable", Breslin continues. "I'm hearing that children having serious trouble sleeping are finally getting some rest; children are talking about how they are feeling to their parents, and being kinder with classmates and younger siblings, worried and anxious children are calmer and enjoying school more; we heard from a child who got lost in the supermarket told us they used a breathing technique they learned in the programme to stay calm and look for help; and a child who attended their first concert used the tools in the programme to regulate when they felt overwhelmed and anxious in the crowd."
"With any kind of drive for social change, you have to keep going, you keep pushing, and you keep striving for the change you want to see – and my mission in life is to change things for children – to make sure they have the knowledge, tools and self-understanding I didn't have. With every stroke of the paddle, we'll be getting closer to our goal of helping every child in Ireland with their mental health. I'm honoured to be part of this challenge, and delighted with the incredible support we've gotten so far."
The team, led by Breslin, and the expert guidance of Ray Carolan, of Lakeland Kayaks and Founder of renowned Irish water sports brand SKIPJACK, who came to Breslin with the concept to help support his work, will be training and leading out the squad as they embark on their epic adventure.
"It's intimidating facing down a river like the Shannon in 7 days – it's going to be a fairly gruelling journey", says Carolan. "The people who join us on this adventure are going to be training for a number of weeks, it's a serious undertaking, but we're working hard and training daily to build up to it. We're delighted to be part of the journey and be raising funds for the next generation to have better mental health outcomes."
You can follow Bressie and his team on social media to see their planned route and when they might be passing through your town. You can join them at an event near you, or cheer them on as they paddle through Ireland. And you can make a direct impact on children's lives by supporting their goal and making a donation on www.alustforlife.com. Get your paddles ready and join Bressie on this wild adventure!