SOLAS – Fitness Swap, Great Food & new look Cafe
Fitness Equipment Swap Sunday 15 January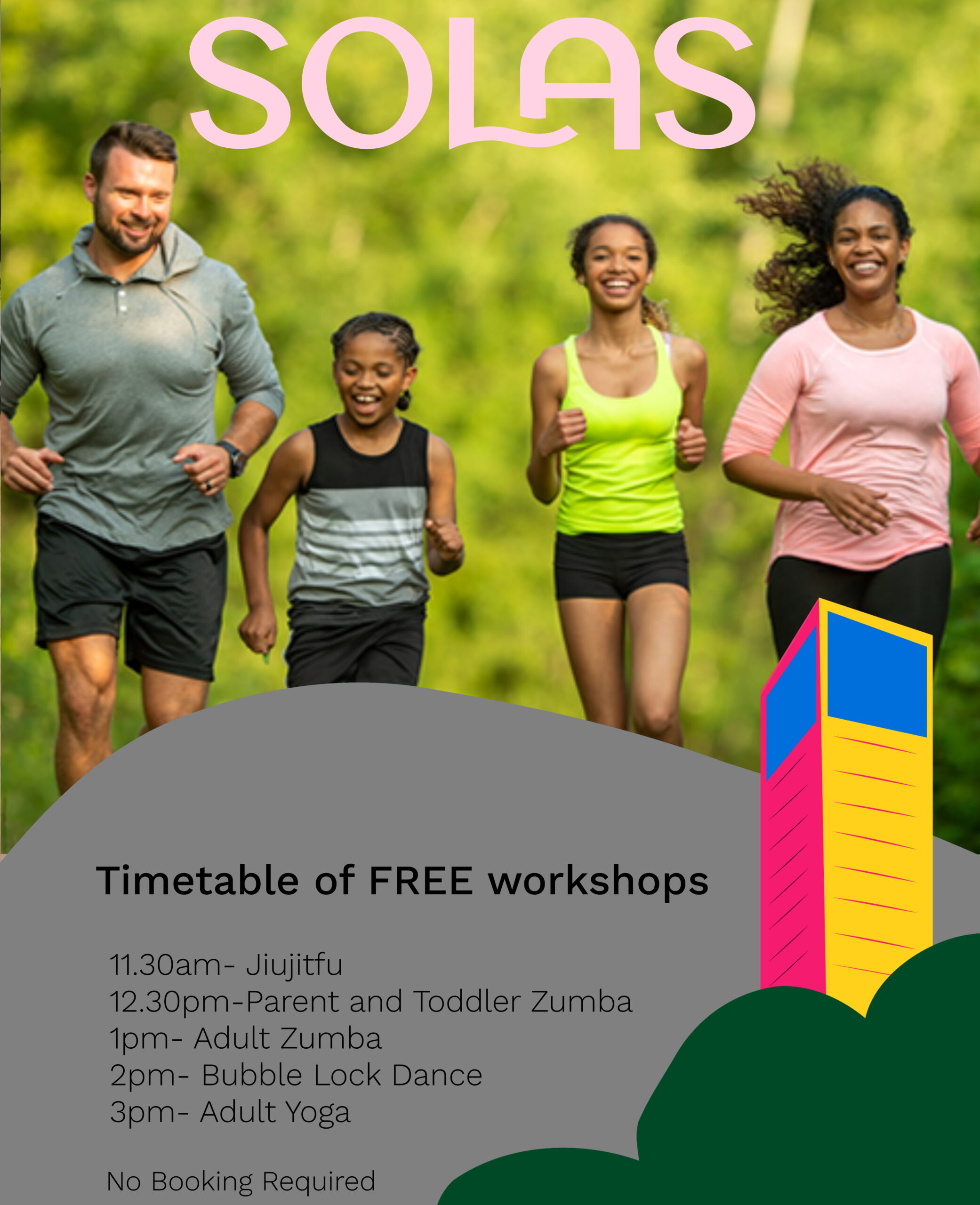 This weekend's sports equipment swap and fitness event at SOLAS has really taken off with over 15 different clubs, gyms and Personal trainers booked in on the day.  David Maher explains "SOLAS has organised a series of FREE fitness workshops on the day including yoga, Zumba, Jiujitsu & bubble Lock dancing. It really is an ideal chance to get to see and choose between the different options that are available locally to keep fit and have fun in 2023"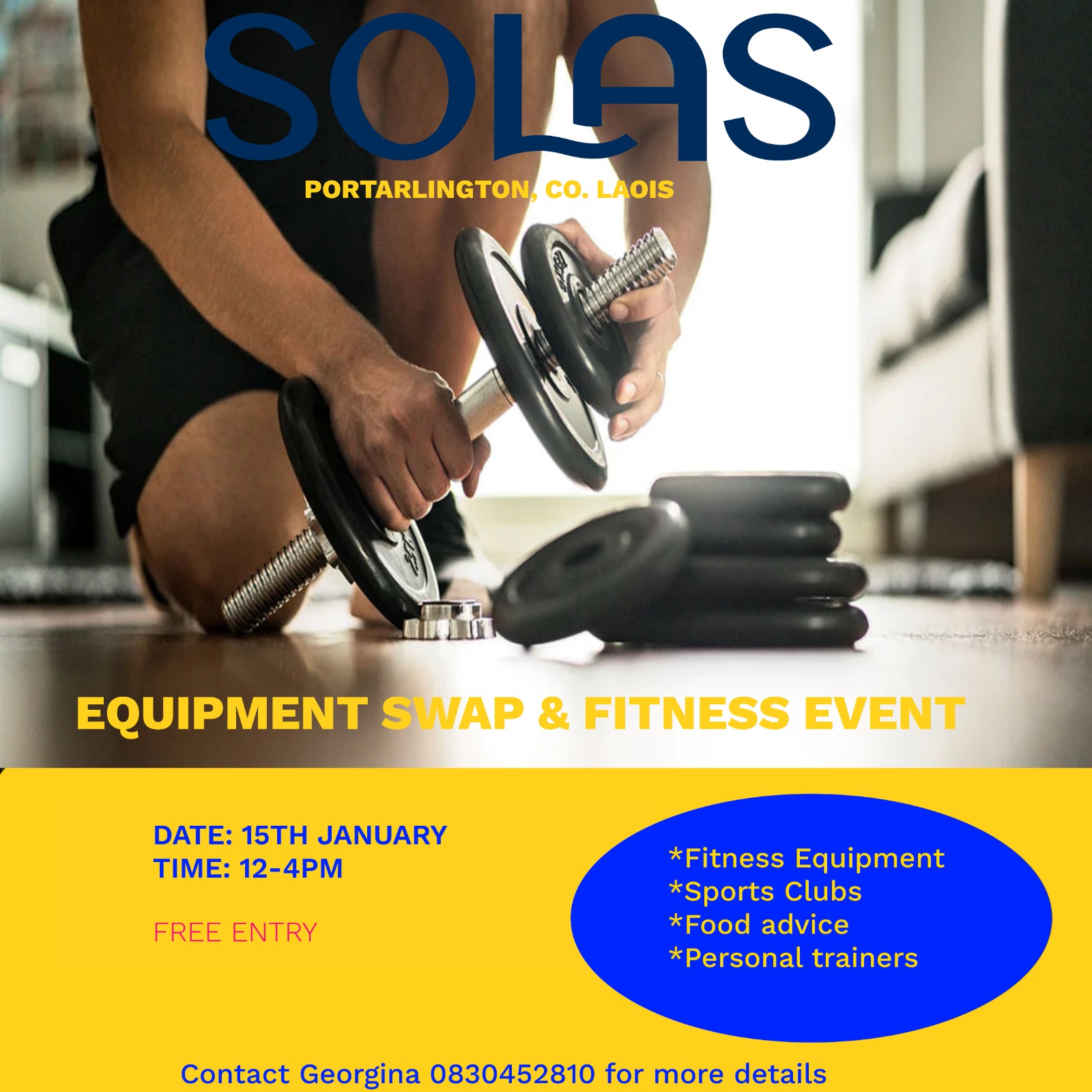 Central to the day is the equipment swap where customers have 2 choices #1, they can donate their goods for free to a new home or #2 where they can pay €2 to drop off their unwanted items with a suggested sale price and see if they can sell on the day. To date a number of great pieces of equipment have been dropped in including 'As new rowing machine', and a stationary bicycle holder.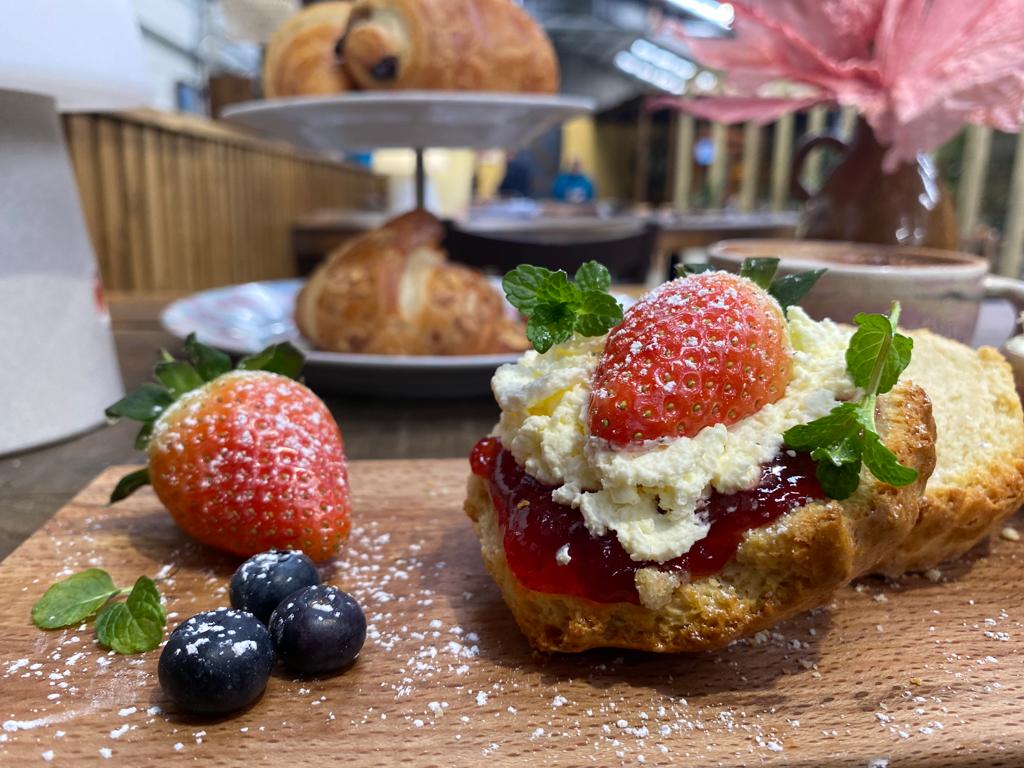 Maher continues "why pay full price new or leave your house cluttered with unwanted sports equipment, when you can rehouse the items with another person in the locality – it is the perfect low-cost circular economy solution for 2023"
If you would like to be part of the event Manager Georgina (083) 045 2810 or email events@thegardenshop.ie. The costs – business stall €20, Sport club (free), Space to Swap equipment or drop off equipment in advance €2, Public entry – Free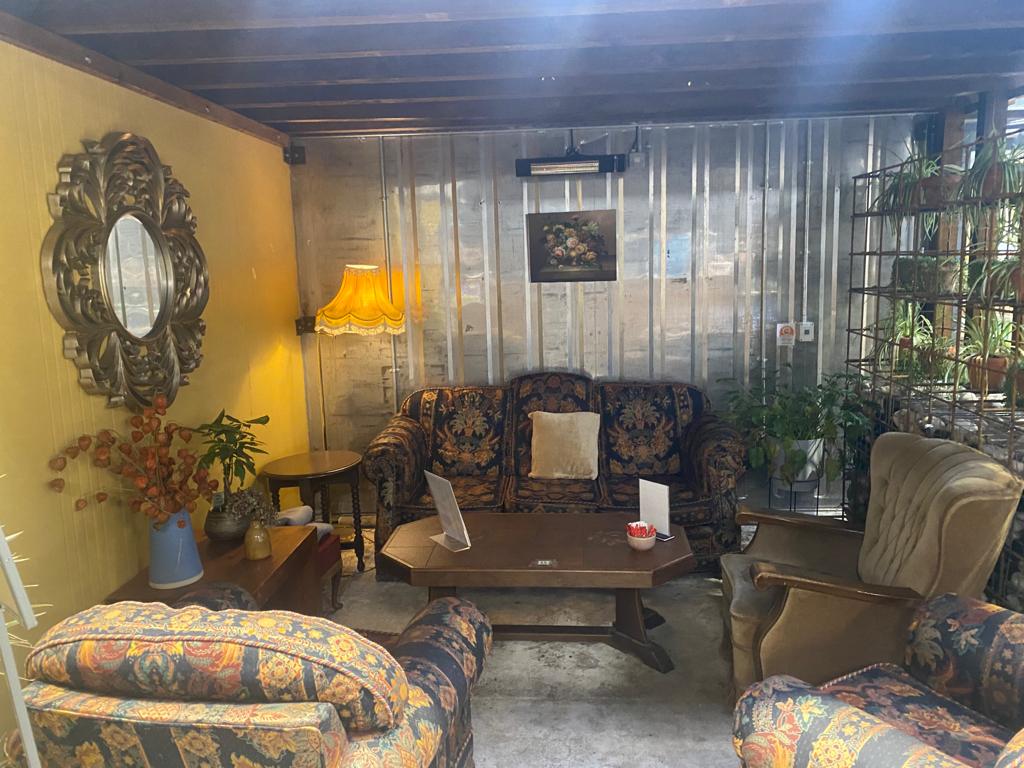 SOLAS has just upgraded its 'Seomra' Events room which is currently used to host a range of events including Yoga, Dance, Slimming world ….. https://ecogardenshop.ie/space-to-rent/
The Christmas tree shredding event last weekend was a great success with €700 raised for 'Portarlington Meals-on-Wheels'. Many thanks to all those who contributed and especially to 'Bartlett tree experts' gave up their time for free on both days. SOLAS hope to make this an annual new year event.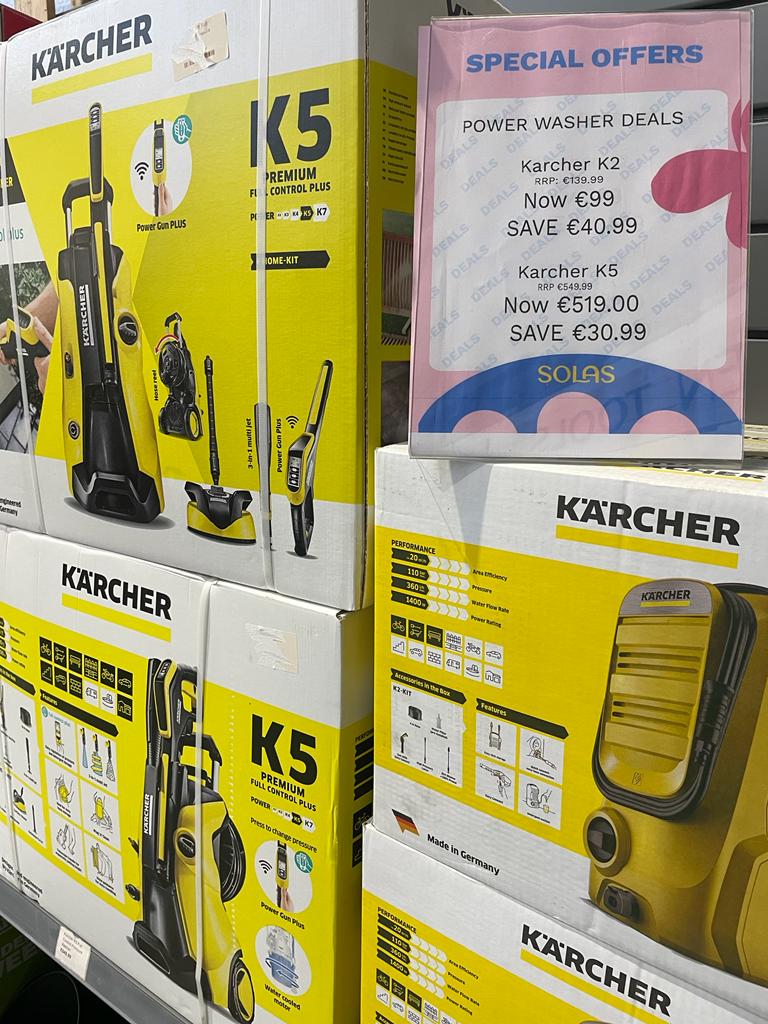 Car Boot Sale Sunday 22 January 2022
There are now 38 exhibitors booked into this event which takes place between 10am-4pm on Sunday 22 January.
Items including Clothes, antiques, welt melts, vintage ornaments, Bric-a-brac, glassware, vases, Porcelain, jewellery, vintage clothes
€15 per car or small van
Strictly No large vans or Power tools
To book a space contact Georgina (083) 045 2810 or email events@thegardenshop.ie
Food & Cosy Cafe
We are continuing to upgrade the Cosy Café with the roll out of covered 'snugs' being added. David Maher of SOLAS explains "we want to create a number of Cosy intimate areas for customers to come, relax with family and friends. The work is all being completed outside working hours so there is no impact on service of customer experience. It is just great to see the constant improvements as we make SOLAS even more magical"
The special on the menu this week is
Chicken a la king. Chicken in a creamy sauce with mushrooms, peppers, onion and basmati rice
The opening hours of café is from 10am-4pm Monday to Friday and 10am-5pm at the weekends.  Hot dinners available 7 days a week from 12 noon to 2:30pm
Farmer & Craft Markets
The 'Moo-Cow' milk, Famers and Craft Markets and will return to SOLAS on the weekend of 11-12 February.
SOLAS – Shop
This week we are up to 30% on our range of Kärcher products. This discount is available in shop only
SOLAS Weather
The weather forecast for the weekend is dry, sunny and chilly (warm up).