Irish Female Legends five episode audio book series launched by Škoda
The Škoda Brand in Ireland is unique in that it enjoys greater popularity here than any other country in Western Europe.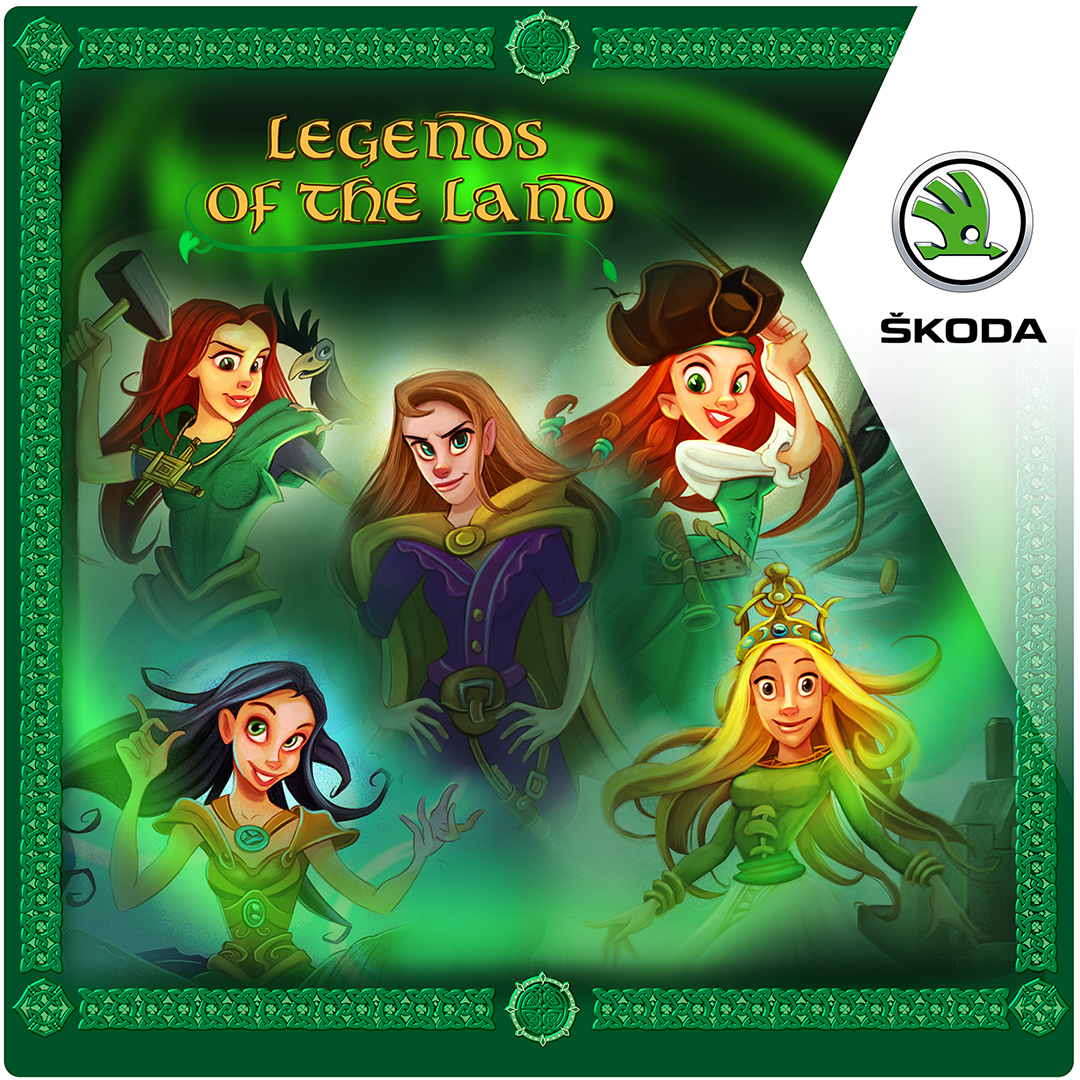 Much of this success can be attributed to the "Made for Ireland" positioning that the brand has exhibited since 2016.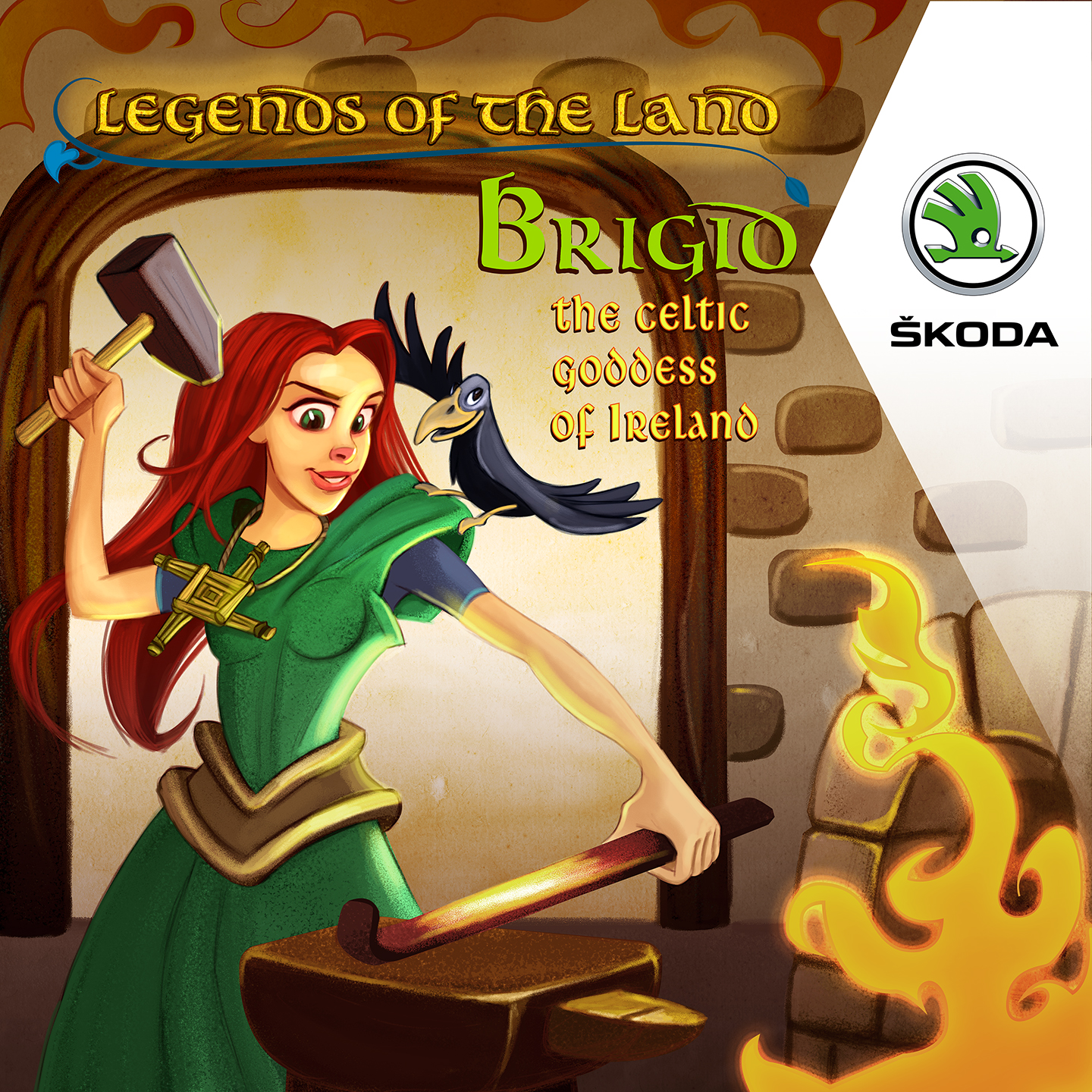 Having recruited Dublin based creative agency Boys and Girls and media agency PHD to help emotionalise the brand and connect with the motoring public they have helped cement the Škoda Made for Ireland positioning. Along the way, no less than five TV commercials have been produced locally in the last six years but one campaign in particular has caused more discussion than any other.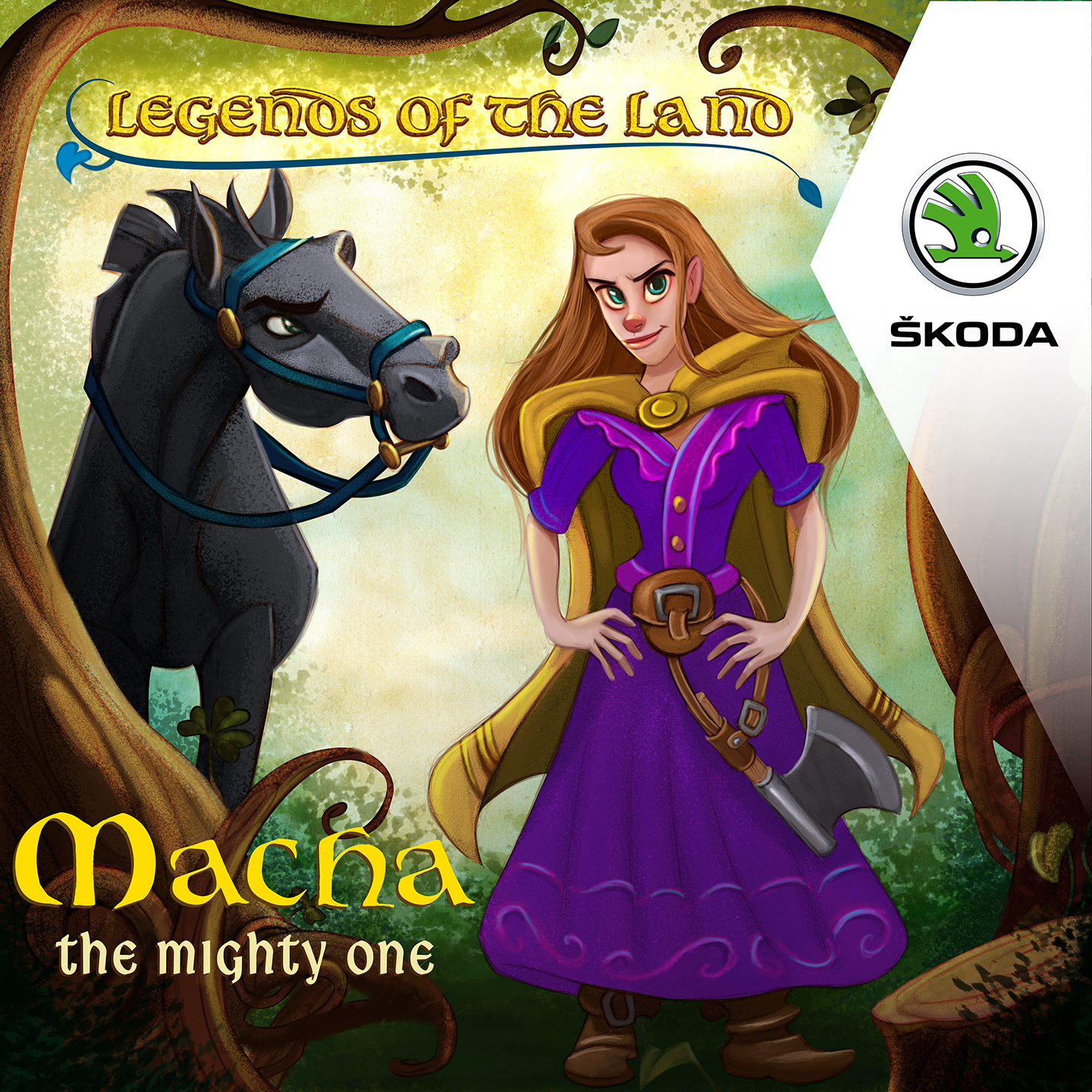 According to Ciara Breen, Škoda Ireland, Marketing Communication Manager. Having worked more than eight years in the Škoda brand, few of our campaigns have created as much conversation as the ŠKODA Legends Series at Terminal 1, Dublin Airport. Originally launched in 2018, we tapped into the nostalgic childhood memories of Irish adults who learned the legends of Cú Chulainn and Fionn mac Cumhaill. Presented on six back lit display formats, the campaign was so successful we ran a follow-up  campaign earlier this year, this time focused specifically on Irish Female Legends. Very quickly it became apparent we had a challenge. The Female legends triggered few, if any responses compared to the previous male legend-led campaign. Some basic exploratory research revealed that few of Ireland's female legend stories actually get told or are known! Rather than concede, we believe and have a duty to tell the stories of these forgotten women. Targeting parents who would like to educate and entertain kids aged five years and over, we created an informative audiobook series features five bite-size d 15-minute episodes telling the stories of some of Ireland's most impressive female legends: Grace O'Malley, Queen Maeve, Brigid, Macha and The Morrígan. We were very fortunate to have worked with Zahra Media on the campaign whose expertise in content creation really brought these forgotten stories to life"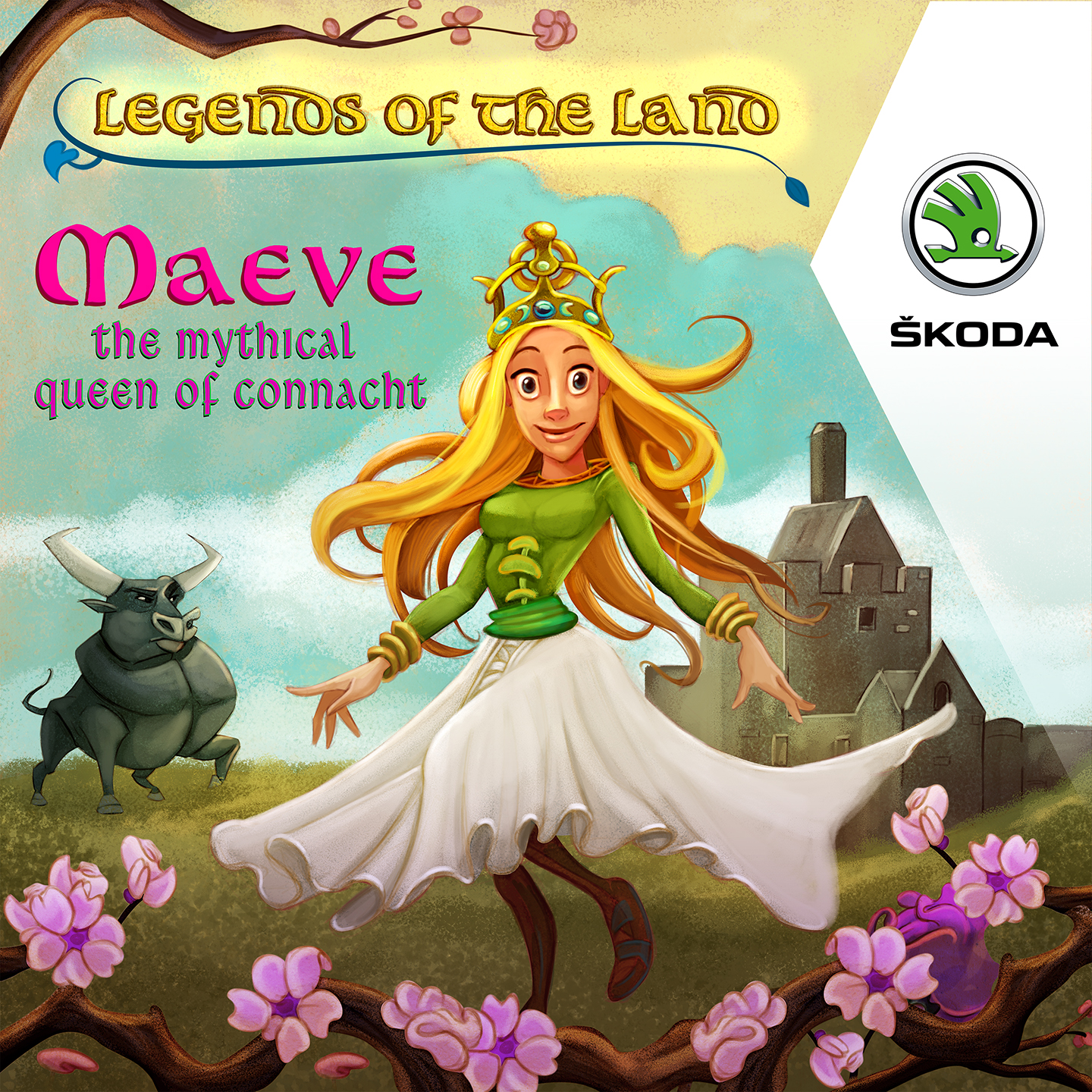 Siobhán Grogan, Account Director at Zahra Media Group, commented: "We are delighted to have worked on this campaign with Škoda Ireland. Our Irish female legends can only be preserved if their stories are told and shared. The audiobook series is ideal for supporting parents by helping children to wind down at bedtime, and is the perfect solution for keeping kids entertained during long car journeys.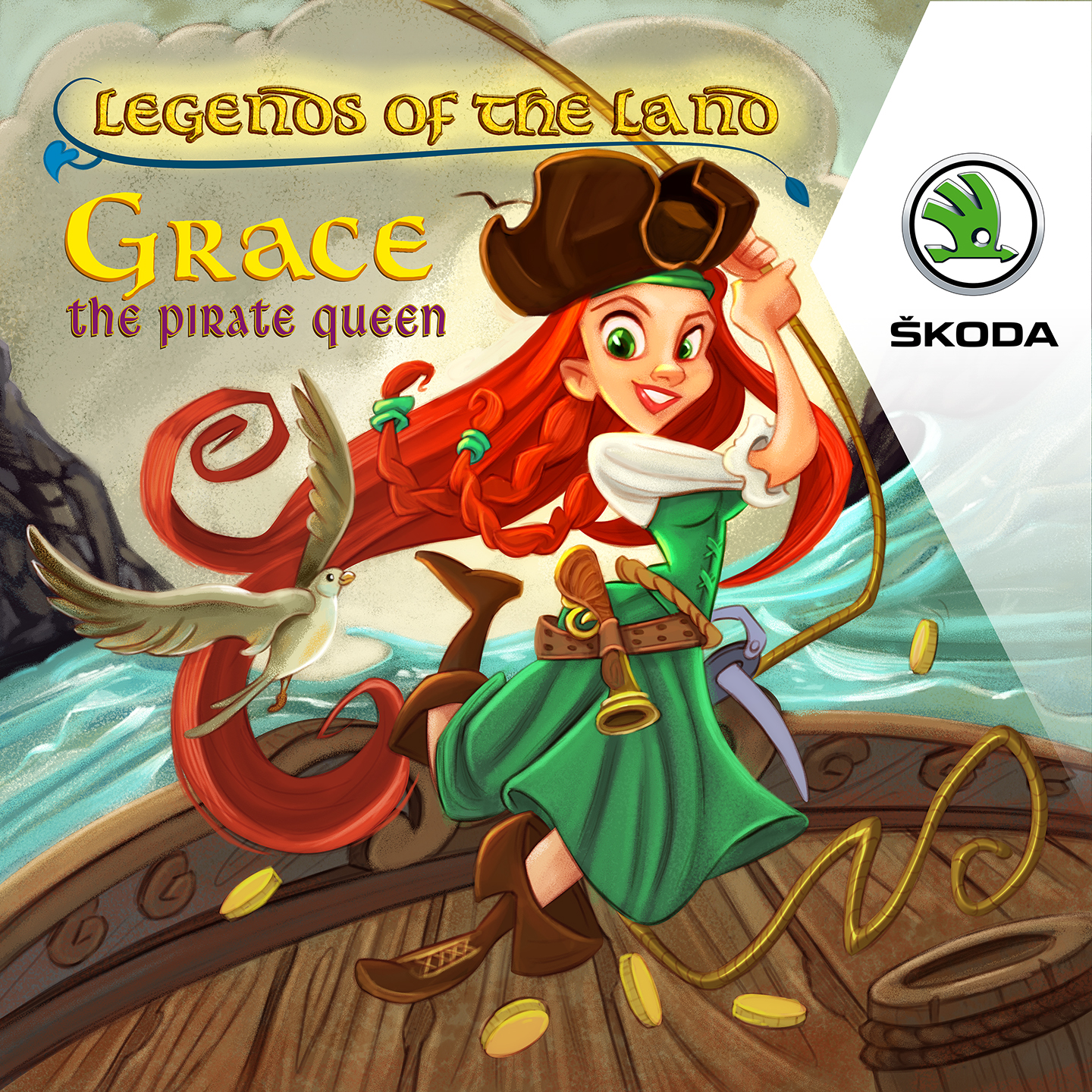 Ensuring the series reaches young families across Ireland, Legends of the Land will be amplified through a 360° digital campaign on everymum.ie, demonstrating to the community that Škoda Ireland offers solutions, inspiration and aligns with their values. The multi-faceted campaign will include email marketing to our highly engaged base of over 220,000 mums, social amplification, native articles, and ROS display."
Škoda Ireland's new five-part kids' audiobook series Legends of the Land is available now to download or stream from Apple, Spotify or A-Cast.
Listen here: https://open.spotify.com/show/3e8YWhJjshRaVAbdfxdsd7?si=40ff8b59f9db4229