Grab a pre-loved Christmas gift at the brand new NCBI Portarlington store
NCBI (National Council for the Blind of Ireland) is delighted to announce the opening of its newest retail store in Portarlington, Co Laois which boasts a new, modernised look and feel, supported by a sustainable fit-out.
To celebrate our newest store, which is the perfect place for locals to grab their pre-loved Christmas gifts, it was important that we invited local service user Marian Murray to be the VIP guest to cut the opening ribbon at NCBI Portarlington, which is located at No.5 The Tannery, Link Road, Droughill, R32 ED26.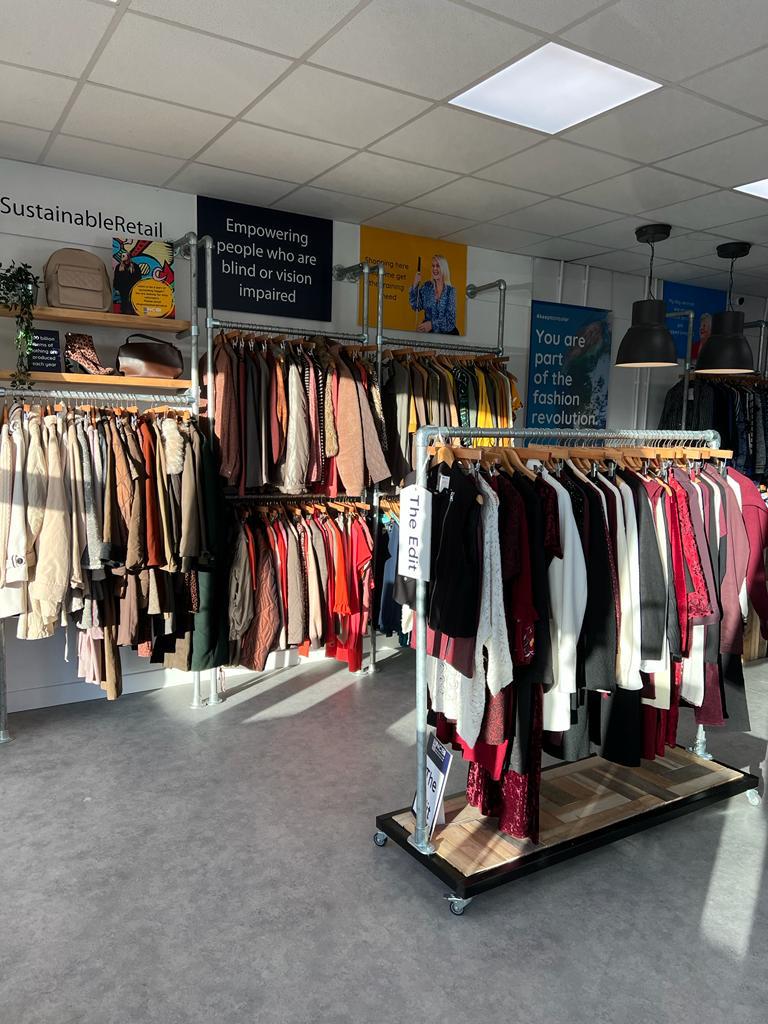 Marian said at the opening: "I'm delighted that the team at Portarlingon invited me along to open up the new NCBI shop here. It's brilliant to be able to visit this shop to pick up something from their huge pre-loved selection. The support I've had from NCBI since I've been involved with them has been brilliant, so it would be great if everyone in Portarlington and beyond could support this brilliant organisation."
Craig Holman, Area Manager for NCBI Portarlington, added: "It's amazing to bring an NCBI store to the lovely people of Portarlington who have already welcomed us with open arms. It's even better that we can provide the ability for locals to bag a bargain just in time for Christmas! The goal of our stores is to contribute to the many services and supports NCBI offers to people who are blind or vision impaired across Ireland which is why having Marian with us is all the more apt!
"We are conscious of our responsibility within the fashion industry to keep our stores as sustainable as possible, which is why promoting our pre-loved clothing, accessories, and more over fast-fashion is so important."
Although the look inside NCBI shops is changing, a shopper's ability to bag a bargain or find a hidden gem certainly will not. Our pre-loved clothes and accessories and more in Portarlington and around Ireland, provide the perfect alternative to fast fashion. Donations will also be gratefully accepted at Portarlington or any other NCBI shop around Ireland.
NCBI's chain of shops, which is the second largest in Ireland, plays a vital and integral part in the charity's overall fundraising efforts, allowing the national sight loss agency to provide vital, life-changing services to over 8,000 people each year, many of whom live in Laois and Offaly.