Schools in Offaly Urged To Get Involved In STEM Challenge
Members of Student Innovation Ireland and Science, Technology, Engineering and Maths (STEM) advocates are encouraging schools in Offaly to register and take part in the 2021/22 F1 in Schools education programme this Autumn.
The F1 in Schools STEM Challenge raises awareness among schoolchildren all across the globe of STEM through Formula 1; it encourages students to think creatively, improve their skills, and gain confidence. It is the only global multi-disciplinary challenge in which teams of students aged 9 to 19 deploy CAD/CAM software to collaborate, design, analyse, manufacture, test, and then race miniature compressed air powered cars made from the F1 model block.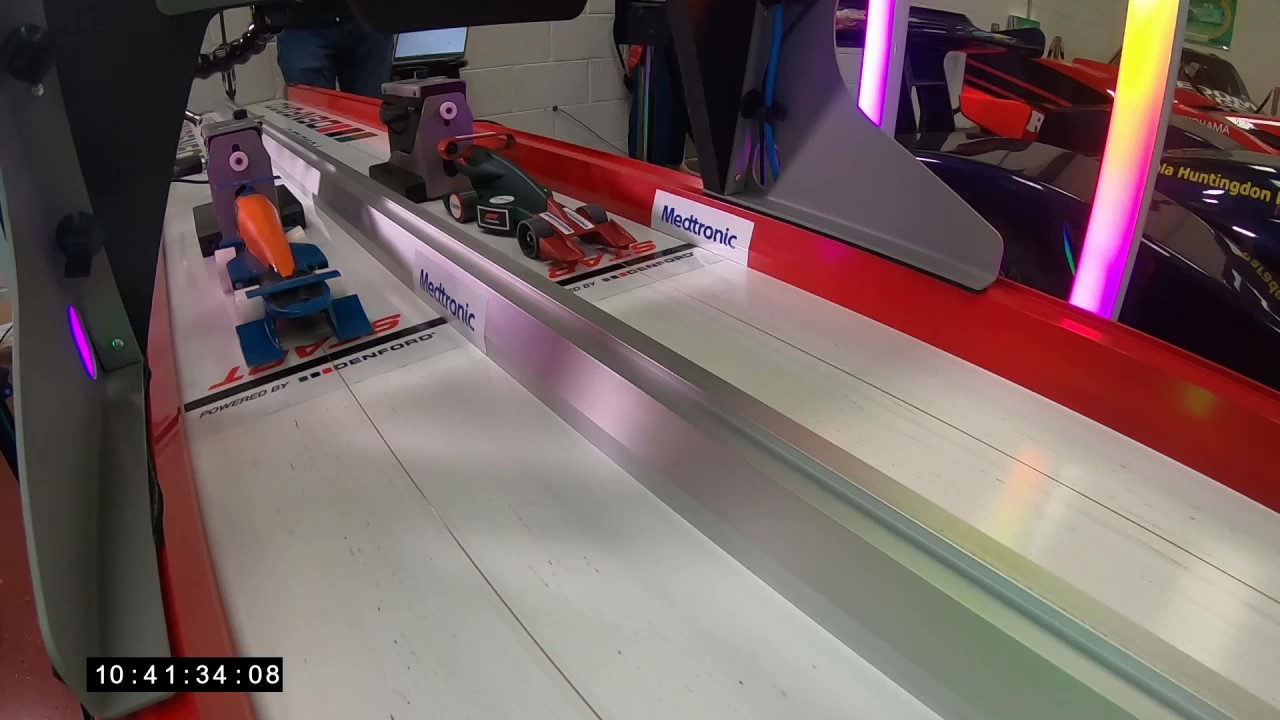 Four Irish winners from the 2021/22 season will compete in the F1 in Schools World Finals representing Ireland in the United Kingdom next April.
The national final aired on TG4 earlier this year and Aaron Hannon, Co-Founder of F1 in Schools, is calling on schools to enter this year's challenge:
"F1 in Schools is a great opportunity for second-level students to dip their toes into the world of business, leadership, engineering, science and technology before deciding what direction they want to take after they've finished secondary school. We had a great uptake last year and we're calling on more schools, teachers and parents to apply and get young people involved this year. F1 in Schools opens many doors for our participants, including a once in a lifetime opportunity to represent Ireland at the F1 in Schools World Finals in the UK early next year."
Lucy Daly, Head of Chassis Design at Formula Trinity at Trinity College credits F1 in Schools for helping her realise that design engineering was her passion. She said:
"F1 in Schools was one of the best experiences I've ever had. I competed at regional and national level in both 2014 as a junior cycle student and in 2016 as a senior cycle student. Next September, I will lead the team as Team Captain for the 2022 edition of the Formula Student competition at Silverstone International Racing Circuit which is a dream come true. My goal is to have a career in the motorsport industry as an aerodynamic or chassis engineer. Formula One is the dream. F1 in Schools really opened that door into this world and motorsport is now a huge part of my life so I'm very grateful I was given the opportunity."
Registration for F1 in Schools Ireland 2021/22 will close on Friday 22nd October. For more information visit f1inschools.ie or email info@f1inschools.ie.
Regional Finals will take place in Limerick, Louth, Galway and Dublin in February and March 2022. The Irish National Final will take place in Galway in May 2022.
About Student Innovation Ireland CLG
Student Innovation Ireland CLG is a non-profit organisation which is formed of F1 in Schools alumni and STEM advocates from around Ireland
As an organisation, our motivation is to inspire students to dream big, to think creatively and to nurture their skills
Our motto, "Driving the Future", and our logo reference our small company's ambition to make large-scale changes in the technical skills and confidence of young people in Ireland
At SII, we are working with committed industry partners to provide an exciting yet challenging educational experience through the magnetic appeal of Formula 1
F1 in Schools is the only truly global educational programme that raises awareness of STEM and Formula 1 among students and school children in every region, in every country, on every continent
Teams must raise sponsorship and manage budgets to fund research, travel and accommodation
The challenge inspires students to use IT to learn about physics, aerodynamics, design, manufacture, branding, graphics, sponsorship, marketing, leadership/teamwork, media skills and financial strategy, and apply them in a practical, imaginative, competitive and exciting way
The founding constitution of Student Innovation Ireland stipulates that it is, and shall remain, a not-for-profit organisation
Funds raised through sponsorship are invested in administering, developing and expanding the challenge. All income is deployed in accordance with guidelines laid down by Formula 1.