Tyndall's CALIN Team Gets Set to Fast Track Local SMEs and Start-Ups
Ireland's Tyndall National Institute is working with local businesses and individuals with novel research and development ideas under the Celtic Advanced Life Science Innovation Network (CALIN) programme, a partnership between Irish and Welsh academic organisations. Becoming part of the CALIN programme enables start-ups and SMEs to access labs, knowledge and the expertise to develop, prototype and test new ideas at no cost. Through the CALIN programme, Tyndall has supported the delivery of new products and processes to 24 SMEs which employ more than 400 people, 350 of them in Ireland.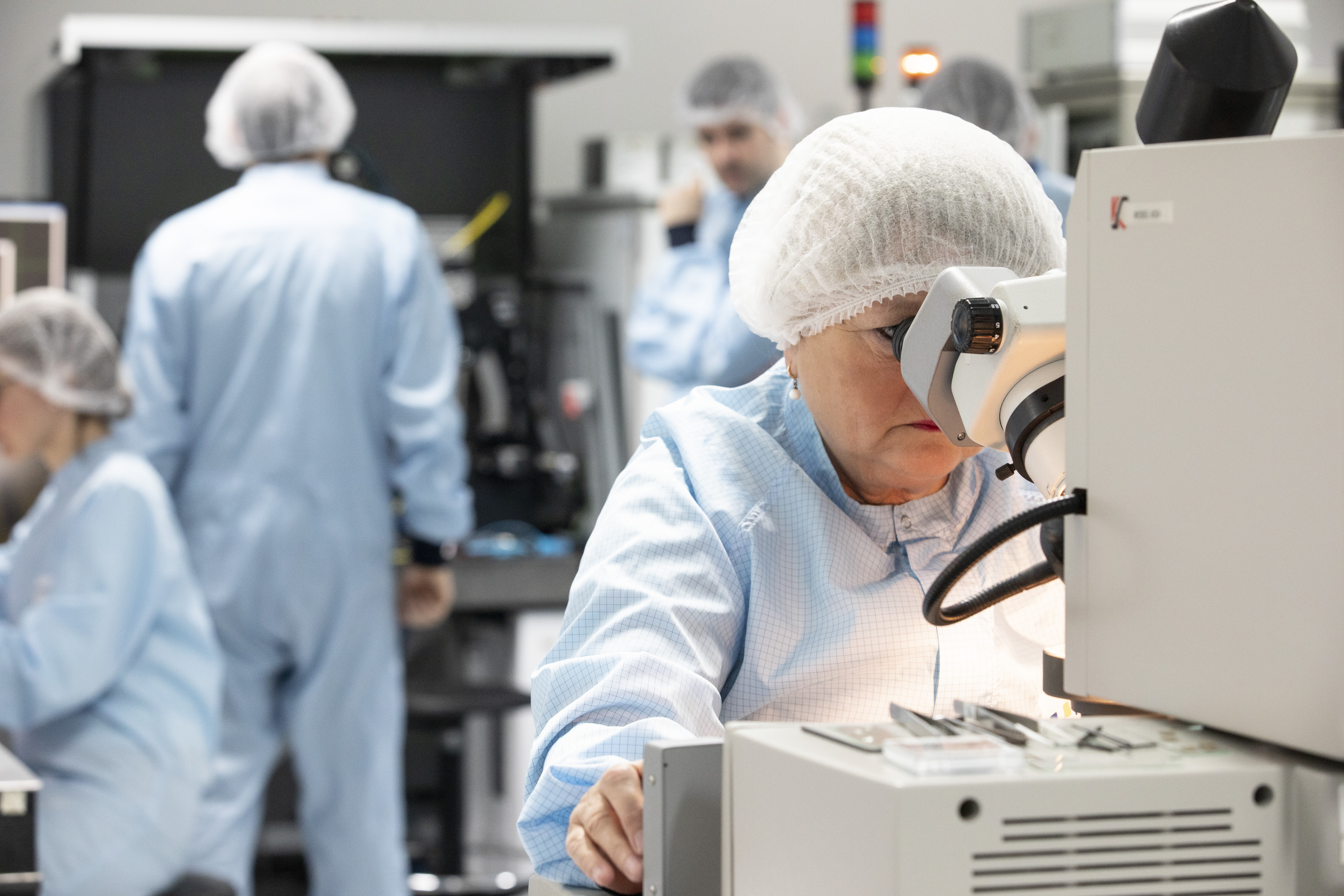 "CALIN is easy to access and efficient, which is especially crucial now as we get to work restarting the economy and supporting the SMEs who sustain employment in Ireland," explained Tyndall Programme Manager Dr. Eamonn Hawe. "The application is just a few pages long, and it's typically two months from initial talks to projects getting up-and-running."
Explaining CALIN's advantages, Hawe continued, "Perhaps most important to some of the smaller businesses we deal with, there is no cash or shares outlay. You can come to CALIN with an industry problem or a start-up product idea, and a partner like Tyndall will cover the costs through the ERDF-funded CALIN INTERREG project. With the funds, we can do a feasibility study and develop a rapid prototype for proof of concept. We'll then link you to follow-on national funding supports such as Enterprise Ireland to develop your business." CALIN clients are expected to contribute their time and their expertise, a contribution known as benefit in kind.
CALIN's focus is on Life Science applications, and companies accessing Tyndall's CALIN programme are primarily bringing together ideas and concepts that focus on human and animal health. However, the companies themselves span marine, construction, medtech, agriculture, software and more. One example is Dublin-based VRAI, a company using artificial intelligence and 360-degree virtual reality to improve safety in hazardous environments including war zones and off-shore wind farms.
Part of a programme for regional development, CALIN's Irish team supports businesses in within the east and south of Ireland.
CALIN will be hosting a free webinar open to partners and potential applicants on Tuesday, 01 September, at 11 AM. Registration is free and can be completed at http://www.calin.wales/en/events?id=40. For a CALIN application, potential applicants can contact Dr. Hawe directly at eamonn.hawe@tyndall.ie.
CAPTION: Through CALIN, Tyndall offers start-ups and SMEs access to labs, knowledge and expertise to develop, prototype and test new ideas at no cost. PHOTO: Clare Keogh
ABOUT CALIN
The Celtic Advanced Life Science Innovation Network (CALIN) is a 4 year Ireland-Wales INTERREG project which supports research and development programmes for small and medium-sized businesses in the life science sector. CALIN is made up of six partners: Swansea University, Cardiff University, Bangor University, University College Dublin, National University of Ireland, Galway and Tyndall National Institute. As part of a regional development initiative, CALIN in Ireland is open to people and companies from Carlow, Cork, Dublin, Kerry, Kildare, Kilkenny, Meath, Tipperary, Waterford, Wexford and Wicklow.
About Tyndall National Institute
Tyndall is a leading European research centre in integrated ICT (Information and Communications Technology) materials, devices and systems. It is one of Ireland's five National Labs, specialising in both electronics and photonics. Tyndall works with industry and academia to transform research into products in its core market areas of electronics, communications, energy, health, agri-tech & the environment. With a network of over 200 industry partners and customers worldwide, they are focused on delivering human and economic impact from excellence in research. A research flagship of University College Cork, Tyndall is home to a research community of 600 people of 52 nationalities.