Kinnitty Castle Woods Offaly features in"Tales and Trails" New Immersive Podcast to bring walking trails to life
Fáilte Ireland has partnered with website Lovin.ie to showcase some of Ireland's spectacular walking trails through a series of articles, videos and podcasts featuring well known personalities.
Entitled 'Tales and Trails' the series will encourage people to plan a short walking break in Ireland's Ancient East, along the Wild Atlantic Way, in Ireland's Hidden Heartlands or in Dublin.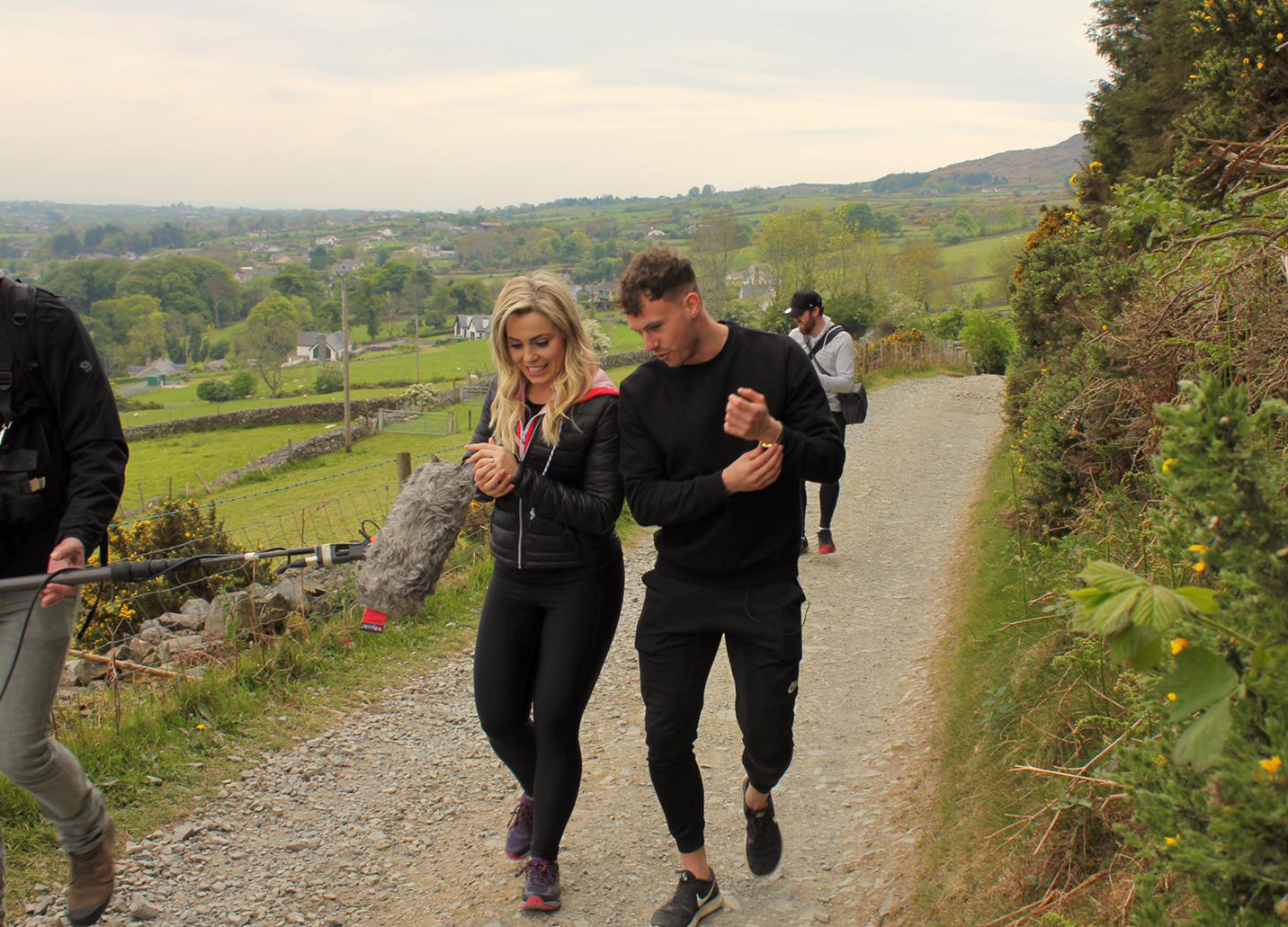 Eleven bespoke podcasts have been recorded as the well-known personalities walk the trails from Donegal to Carlingford and from Killashandra to Howth. Sonia O'Sullivan, Mazer, JP McMahon, Stefanie Preissner, Gavin Hennigan, Anna Geary, Alison Canavan, Philly McMahon, Finn NiFhaolain, Andy Lee and Georgie Crawford are taking part (see full list of walking trails below).
In Offaly, Alison Canavan, wellness coach, motivational speaker and lifestyle blogger walks through Kinnitty Castle Woods, chatting about her career as an international model and how she transitioned to motherhood and a life of reflection and self-care.
Fáilte Ireland research shows that a quarter of all adults participate in some sort of leisure walking while on a holiday or short break. It is also a year-round activity that encourages visitors to explore places that are often off the main tourist routes and offer an authentic sense of discovery.
Commenting on the importance of walking, Ali Levins, Head of Marketing at Fáilte Ireland said:
"Over 2 million overseas holidaymakers took part in walking activities in Ireland last year which is the highest engagement in any type of outdoor activity. As the national tourism development authority, walking offers enormous growth potential for us as we work to drive tourism across the regions. Ireland's scenery and natural environment continue to be the main attractor for visitors to Ireland and walking allows people connect with the landscape and seascapes. We hope everyone who listens to the podcasts wherever will be inspired to get out there and experience Ireland's tales and trails for themselves."
Lovin Media Group CEO Jamie Crawford added:
"Tales and Trails is a completely new and innovative concept that we are bringing to the market with Fáilte Ireland. The Irish are a nation of great storytellers. Our stories are embedded in us and our landscape. This initiative allows our audience to experience some of the country's most spectacular scenery while enjoying great conversation with really interesting people. The dynamic of recording the audio while our guests walked the trails themselves created open and warm conversations. We are excited to bring this initiative to our audience that will hopefully create memorable experiences as they enjoy the best of our great nation."
Fáilte Ireland
Fáilte Ireland, the national tourism development authority, was established in 2003 to guide and promote tourism as a leading indigenous component of the Irish economy.
The tourism and hospitality industry is vital to the national economy, generating around €7.8 billion in revenue and employing an estimated 260,000 people.
Check out our Discover Ireland website on details on places to stay www.discoverireland.ie
Preview Video
https://vimeo.com/showcase/6022963/video/348192949

Podcasts:
Wild Atlantic Way
· The Bothy Loop, Letterkeen, Wild Nephin Ballycroy National Park, Mayo with JP McMahon
Ireland's Ancient East
· Slieve Foy Loop, Carlingford with Anna Geary
Ireland's Hidden Heartlands
· Rinmaher Walking Trail, Portumna Forest Park, Galway with JP McMahon
Dublin