Foodie Destinations 2019 Applications Open Now!
The Restaurants Association of Ireland are delighted to announce the launch of Foodie Destinations 2019! Applications are now open and can be submitted until the 11th July at 12 noon. Foodie Destinations was launched yesterday in Kilkenny, who were the winners of Foodie Destinations in 2018. The Restaurants Association of Ireland are behind the initiative, with FBD returning as the official sponsor for the third year running.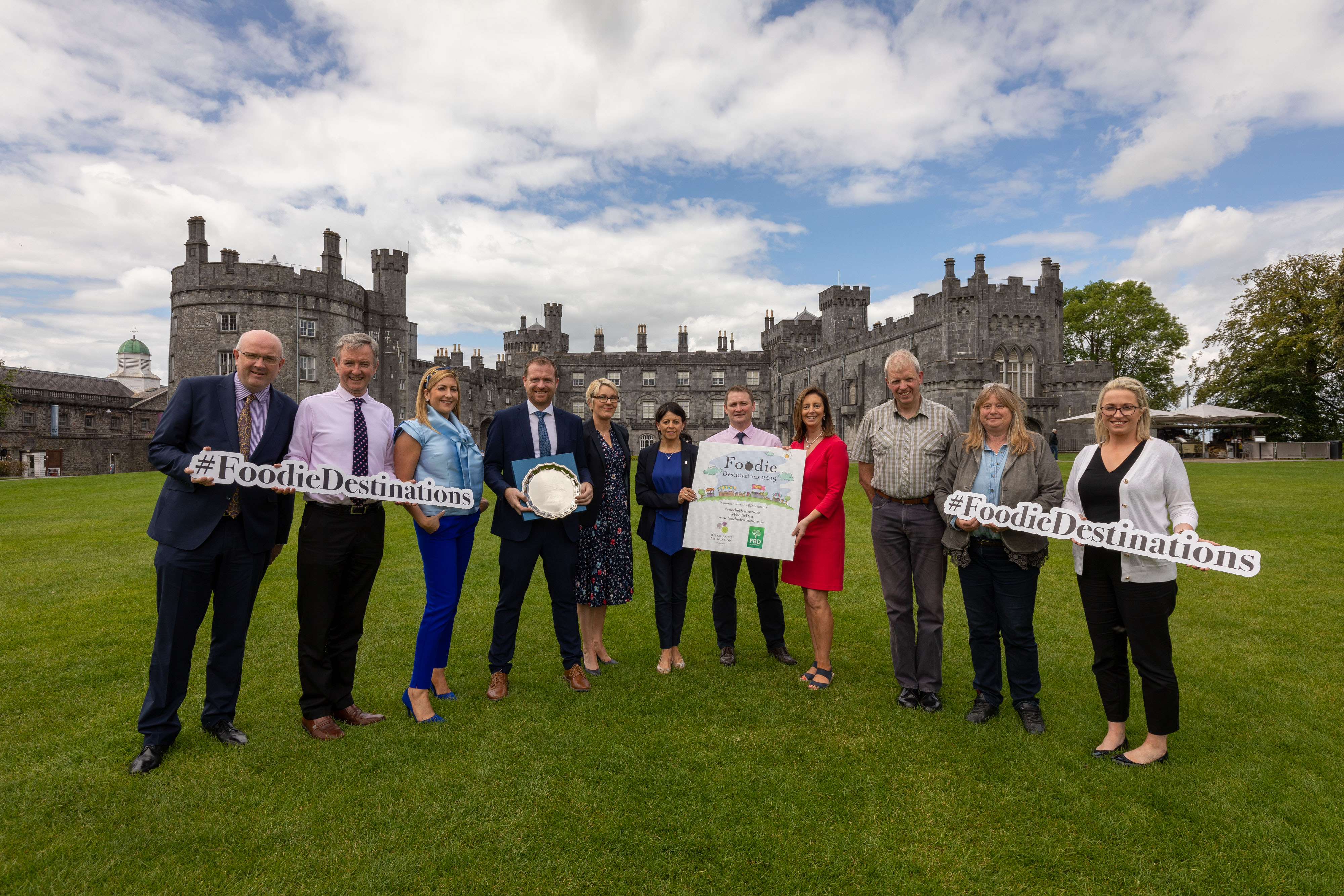 Foodie Destinations is an initiative run by the Restaurants Association of Ireland which celebrates Ireland's unique and wonderful food offerings and encourages local food tourism initiatives across the country. Collaboration is a vital part of Foodie Destinations, and communities across the country are urged to work with local businesses, Chambers of Commerce and other local groups to submit their applications and promote their area to both local people and visitors. Previous winners of Foodie Destinations include West Cork, Boyne Valley and The Burren.
At the launch of Foodie Destinations today, CEO of the Restaurants Association, Adrian Cummins said "I'm delighted to that we're launching Foodie Destinations for 2019 today. In 2018, the standard of competition was incredibly high. Foodie Destinations is an excellent opportunity for regions across Ireland to promote what makes them unique and I can't wait to see what entries come in this year."
Maureen O'Meara, Acting Head of Sales Munster Region, from FBD Insurance, said "We are thrilled to once again be proud sponsor of the Foodie Destinations Award and celebrate excellence in the agri-business and food communities. The hard work and dedication that is displayed through the various community groups and counties who partake in the award is commendable and we are honoured to be able to support local businesses. As Ireland's largest and only indigenous insurance company, we pride ourselves in working with community groups and local businesses nationwide who are the foundations of the Irish food culture and continuously flying their local flag for best in class culinary experiences. We wish all entrants the best of luck and success."
If you think your town, village, suburb or region thinks you have a unique food tourism offering and want to apply, visit foodiedestinations.ie/how-to-apply for more details about entering.