Edenderry Community Responders to be recognised by HSE at event honouring late Andy McCann
Edenderry Community First Responder Group will be recognised by the HSE as part of the county's emergency response services at an event in association with the Lions Club on Bank Holiday Sunday May 3 in Larkins, Edenderry.
It will be an emotional evening, as the funding needed to elevate the Edenderry unit to Community Responder level was boosted after local woman Denise McCann was inspired to get involved following the tragic death of her father two years ago.
Castlejordan man Andy (64), died after having a heart attack while helping a neighbour.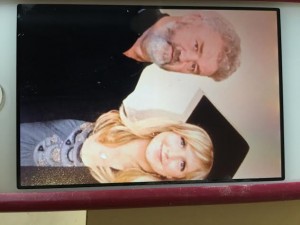 "Daddy left the house one Monday morning and he simply collapsed as he was helping a neighbour in a field. The neighbour called 911 and the operator talked him through CPR and stayed on the line until the ambulance arrived. But it was too late.
"Daddy's death was a catalyst, if he had fallen unconscious at home I wouldn't have known what to do and that scared me. I spotted an ad in the local paper for the Red Cross and I knew I should join.
"I joined because I didn't want to feel helpless in a situation like that. I'm now into my second year of Red Cross membership with First Aid and Community First Responder courses completed," Denise said.
The Responder group got its start from the Edenderry branch of the Red Cross when member Denise performed a tandem parachute jump in memory of her late father in August of last year.
"Through the support of my branch, I began fundraising and with the help of local businesses and the community I raised €2100 which allowed us to purchase our defibrillator," Denise said.
With a defibrillator in their ambulance and under the expert training of Advanced Paramedic Coleman Gilligan and Unit Officer Madeline Hanlon, who is also Red Cross instructor, the Edenderry Responder Group will be formally recognised as part of the emergency response services in Co Offaly.
The Group will compliment HSE services responding to emergencies in the area when the HSE ambulance is on other calls.
Denise is encouraging the public to go along to the event at Larkin's on Sunday night starting at 7pm, where her father will be honoured and the new defibrillator bearing his name will be formally presented to the group.
There will be finger food, music and spot prizes, all funds raised on the night will be for the upkeep of the responder group.