Open Your Garden for Syria
The Irish Red Cross is calling on all Offaly gardening fanatics to throw open their garden and take part in this year's Open Gardens event, in aid of the Syria Crisis Appeal.
No matter what the shape or size, anyone can open their garden for this charity event. Open Gardens allows those with green fingers to enjoy the benefits of their hard work by opening their garden to the appreciative gardening public whilst raising money for a worthwhile cause.
The programme has a spectacular list of gardens of all shapes and sizes throughout Ireland and the UK. This year's Open Gardens season will run from June to October.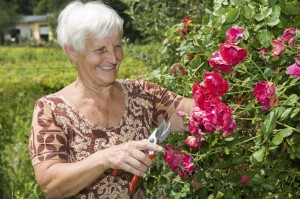 By taking part in Open Gardens, for an afternoon or a day, you can help the Irish Red Cross continue its support for families and vulnerable people directly affected by the ongoing conflict in Syria.
For more details of how to get involved see www.redcross.ie or contact Laura on 01 642 4659 orlgallagher@redcross.ie.