Eco-Building on a Shoestring Puts Affordable Housing Within Reach of Everyone
Austrailian based Irish architect Peter Cowman will be in North Tipperary this month. Peter first became known in Leitrim for his development of very low-cost small timber-framed buildings. He also taught his Be Your Own Architect course, which helped people achieve their dreams of affordable shelter.
Peter has been propagating his ideas in Australia for the past number of years, where he has condensed his twenty years of low cost building experience into a new build-it-yourself manual, The Sheltermaker's Manual, which he will be promoting in Ireland this March as part of his Sheltermaker Tour.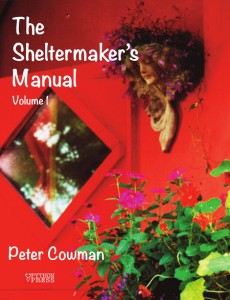 The Sheltermaker's Manual is being launched on Friday, 15th March at 7pm in Sheelagh na Gig bookshop, Cloughjordan, and everyone with an interest in creating affordable shelter is welcome to attend.
An Eco-Building on a Shoestring course takes place on Saturday, 16th March, in the Ecovillage Offices on Cloughjordan Main Street. This intensive workshop leads people through the design and construction processes involved in creating a new low-cost, low-impact eco-building or in giving an existing building an eco-makeover. Special guest Gerard Greene of Green Natural Paints will also lead a session on making and using affordable natural paints. The intensive day-long workshop costs €80 (€70 concession) and includes lunch and a printed handout.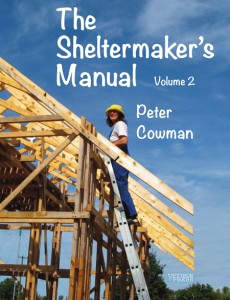 To book a place on the Eco-Building on a Shoestring course in Cloughjordan visit www.sheltermaker.com or call 086 1022400. This is the first of over 50 'EcoLearn' events being held in Cloughjordan over the year coordinated by the Ecovillage project. Details on these can be found at www.thevillage.ie
The ecovillage is set within the heart of Cloughjordan village and now has 100 residents living in 50 high-performance green homes, over 20,000 newly planted trees and Ireland's largest renewable energy district heating system. Django's eco hostel is welcoming visitors, Cloughjordan Wood-Fired Bakery is producing award-winning breads and the WeCreate green enterprise centre is open for business. Tours of the Ecovillage leave from Sheelagh na Gig Bookshop on the main Street every Saturday and Sunday at 3pm.