A New Generation of Financial Services for Tullamore Credit Union Members
Tullamore Credit Union members now have a real alternative to traditional  banking  thanks to the introduction of a suite of new financial services products being offered by Credit Unions across the country.
The Credit Union has partnered with Wellington IT, a leading supplier of advanced banking software solutions, to introduce its range of  'CU' products, which are revolutionising the banking industry.
cuAnywhere is the latest addition to the range of financial services to members. This handy mobile app for iPhone and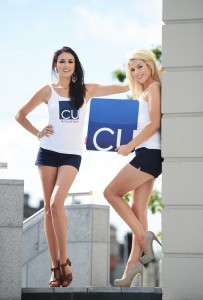 Android smartphone users incorporates online mobile banking facilities plus a wealth of social media integration, ensuring that members can stay in touch with their finances and their Credit Union 24/7.
The 'CU' range of products also available to members  includes cuOnline, an online banking service which allows them to check their balances, view and print statements, apply for loans, make payments and lodgements and to communicate directly with their local Credit Union from any PC or laptop anywhere in the world. Additional services include automated SMS alerts and same day clearance on electronic payments through the European Clearing area. The new services mean that Irish consumers now have a real alternative option to Irish banks in their local Credit Union, a long established and trusted financial institution used by nearly 3 million people in Ireland.
Dennis Daly, Manager of Tullamore Credit Union, said "We are delighted to be able to offer our members this new suite of products from Wellington IT. Not only does it improve our service offering to existing members, but it is helping us to generate new members who would not have considered a Credit Union as a viable alternative to a bank previously. The launch of the CU products heralds a new era for Credit Union members at a time when it is needed most. We are very pleased to be one of the champions of the CU revolution!"
Alex Dunne, Managing Director of Wellington IT added "We have been working with Credit Unions for over 20 years, and our suite of products leverage the very latest technologies. Easy to use, inexpensive and convenient, our aim is to help our customers to grow their membership numbers by offering the services that consumers are now demanding, in their local town or city. And we're not stopping there; our development team is continuing to look at new and innovative ways to assist Credit Unions in serving their membership well into the 21st century."
Wellington IT has been gradually rolling out their new suite of services to a number of Credit Unions with huge success. Wellington IT already provides IT services to Credit Unions throughout the country, engaging with Credit Unions of all sizes to implement new products and services for their members.
Established in 1983, Wellington IT is one of Ireland's longest established IT software solution providers in the country. The company began by producing computer software for the Drinks Industry and can now number among its clients some of the most prestigious Drinks Companies in Ireland. The company diversified into Credit Unions in 1990 and today supplies over 40% of the top 50 Credit Unions in Ireland, offering a wide range of services from SMS text messaging to full EFT online and mobile banking facilities.
More information on Wellington IT's range of services available to Credit Unions is available from www.well-it.com.