National Housing Construction Index shows planning commencements rise in Offaly
The fifth National Housing Construction Index complied and issued by Link2Plans (www.link2plans.com) has shown a rise in planning commencements throughout county Offaly. The National Housing Construction Index measures every submitted Planning Application and Planning Commencement.
The team of researchers at www.link2plans.com have examined every housing construction planning application and planning commencement from January through to October 2012, in the production of the National Housing Construction Index. The Index gives a direct comparison with the exact same period in 2011.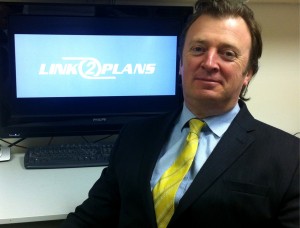 The Link2Plans research demonstrates that from January to October 2012 the planning figures are still down compared with last year. The last index showed a 27% drop in planning applications submitted in Offaly, however this latest volume of the National Housing Construction Index shows that this has now fallen to 23%. The last volume of the report showed Offaly decrease planning commencements by 5%. The fifth volume of the report with planning commencements in Offaly now up by 5%.
Nationally there has been a fall of 9% in planning commencements and an 18% fall in planning applications. This gives an interesting context for the performance of Offaly over the last number of months.
Every planning permission application in Offaly and throughout the country is examined by the Link2Plans team and a definite trend is beginning to be seen. According to Managing Director of Link2Plans, Danny O'Shea, "the National Housing Construction Index is clearly showing that although housing construction activity levels are lower than in 2011, there is a definite slowdown in the rate of decline in this area of construction. We started to notice this trend over the summer months and it has continued up to the end of October. There is a marked contrast in the type of projects and their size, which we will outline in the end of year index when we have researched every project up to and including December 2012. Project commencements at 9% below the 2011 figures are getting close to a point where we will clearly see a rise, albeit from a very low base, in residential construction activity. If the current trends continue we could expect to see this happen in the first or second quarter of 2013. Other factors such as the impact of weather conditions and how budget changes impact on the sector, are factors that are as of yet unclear."