National Housing Construction Index records sixth largest fall in Offaly Planning Applications
The fourth National Housing Construction Index complied and issued by Link2Plans (www.link2plans.com) has shown a continued drop in housing construction activity throughout county Offaly. The National Housing Construction Index measures every submitted Planning Application and Planning Commencement.
The team of researchers at www.link2plans.com have examined every housing construction planning application and planning commencement from January through to August 2012, in the production of the National Housing Construction Index. The Index gives a direct comparison with the exact same period in 2011.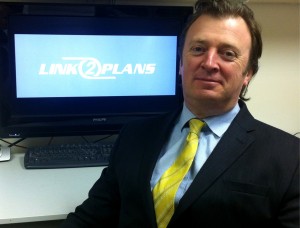 The Link2Plans research demonstrates that from January to August 2012, 115 planning applications were submitted in Offaly. This compared to 157 in 2011 resulting in a drop of 27%, ranking it as sixth from the top of the table for the worst performing counties in the Link2Plans index. There was a 3% decrease in the number of Commencement Notices issued in Offaly from 67 down to 65.
This Volume examines the number of planning permission applications for residential projects from January to August, showing a significant variation regionally when looking at planning applications activity per head of population.
According to Managing Director of Link2Plans, Danny O'Shea "once again the National Housing Construction Index has shown huge variations throughout the country. In the first eight months of the year, across the country a total of 9,197 individual projects applied for planning permission which is down from 10,953 or a fall of 16% compared with 2011. In terms of project commencements, nationally there was a 10% fall from 4215 in 2011 to 3782 in 2012."