Construction Index shows Offaly bucking national trend despite drop in construction activity
The National Housing Construction Index complied and issued by Link2Plans (www.link2plans.com) has shown the continued drop in construction activity in Offaly, measuring submitted Planning Applications but also shows the county bucking the national trend with an increase in Planning Commencements.
Researchers at www.link2plans.com have produced the National Housing Construction Index which examines every housing construction Planning Applications and Planning Commencements throughout the months of January through to April 2012. The Index gives a direct comparison with the exact same period in 2011.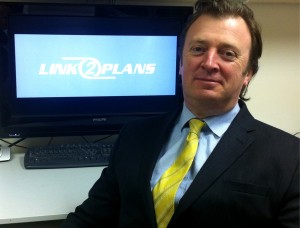 The research shows that from January to April 2012, 51 planning applications were submitted in Offaly. This compared to 74 in 2011 resulting in a drop of 31%. The same period saw an increase in the number of Commencement Notices issued in Offaly increasing from 31 to 33, a rise of 8%.
The Index shows a significant variation from county to country, while at the same time clearly demonstrating the overall national trend in housing construction activity.
According to Managing Director of Link2Plans, Danny O'Shea "statistics in the construction sector have traditionally been historical data; however what we do with Link2Plans research is to clearly show current patterns of activity, broken down into every county in Ireland. People using our services want to know where the construction activity is, in real time. This National Housing Construction Index therefore provides this information in a reliable yet understandable format."
"When we examine planning applications across every county, effectively we are taking the sentiment of the housing construction activity at any given time. New planning applications are therefore what we would describe as a real time barometer to sentiment in the sector. Correspondingly, housing commencement notices, that we collate, are a real time count of actual, on the ground activity in the housing construction sector, which includes multi-unit residential developments, one-off housing (self-build) and one-off housing extensions."