Launch of Fashion Design Label & Website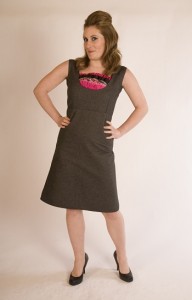 Sharleen McCaffrey today announced the launch of her fashion design label and website which is to take place in Tuar Ard Theatre, Church St., Moate, Co. Westmeath On Thursday 10th February At 7pm.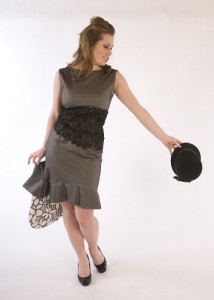 Sharleen's label caters for the style conscious lady who desires exceptional quality clothing but at a reasonable price. Every Garment is specifically designed for the client and is a once–‐off piece.  Women who are frustrated at not being able to find an item with a wow factor in any boutique can indulge their style fantasies by commissioning a unique design that exudes sophistication and cutting edge style.  Sharleen's designs are modern yet echo classic themes and are guaranteed to be a timeless, highly covetable addition to an eye-catching wardrobe.  The carefully chosen fabrics are rich, luxurious and individually sourced from multiple suppliers.  The craftsmanship, tailoring and attention to detail she brings to the manufacture of her garments are impeccable.
Guests are invited to attend a wine reception, followed by a fashion show displaying over 70 pieces designed and created by Sharleen.  All are welcome.  Admissions are free, but please RSVP in advance to the email or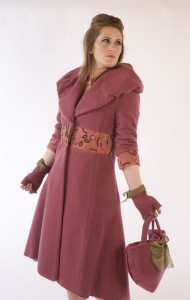 phone number below.  Commenting on the announcement today, Sharleen said:  "I am delighted to finally realise a lifelong dream by launching this label.  I am excited to be able to offer women the opportunity to acquire custom designed unique outfits at recession busting prices. I am looking forward to meeting everyone at my fashion show on Thursday 10th February next!"
Sharleen McCaffrey
0863911128