Annual Community Threshing Festival at Sharavogue, Birr 29th August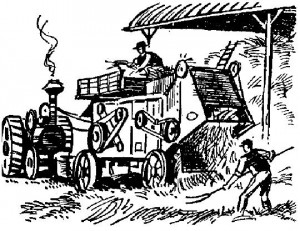 The Annual Community Threshing Festival will take place at the Black Bull Sharavogue Birr on Sunday 29th Aug 2010 starting at 1pm.
Our hope is to provide a fun and enjoyable day for all the family.
As always we will have the usual run of events –
Donkey Derby – this was a tremendous success last year and hope to see our "jockeys" back again for more of the same, Mice races, Vintage display, music and dance, Produce stall, with the usual good fair and new this year bags of turf and "candle decorated turf" for that fireplace that is not used. Pat's kitchen, the colcannon has been very popular and no doubt it will be again this year.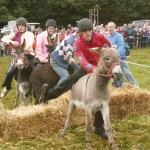 Pony & trap rides, barbeque, pillow fighting, dumped in the water tank, horse shoe throwing, sheaf pitching, face painting , dog show and once again we have introduced some new ones for this year which include: Walking on stilts,
Soldier Course, Fishing Reel race, Bucking Brown Bull, Guess the Weight of the beast, guess the Face, Brick o'Brac.
There will be an Auction with lots of items of interest for everyone.
There will also be the usual Tea Tent and where there is always a great welcome to those who attend and great food.  We have our shop where the kids can buy their drinks and sweets.
The Threshing committee had an evening on the bog this year to cut turf with the slain – this was a great success and enjoyed by the large crowd that attended the turf has now been saved and will be auctioned on the day in various lots.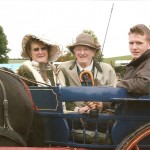 The Day will finish with music and dancing in the Black-bull where all are very welcome.
The funds raised are all put back into Charities and local projects – this year's project is the Aghancon Hall build.
The Charities are yet to be decided but these will be notified and asked to attend a Presentation night.
Looking forward to seeing you there on the day.