Calling all Offaly Gospel Choirs to partake in Ireland's first Gospel Choir Festival
Kilkenny's International Gospel Choir Festival is seeking gospel choirs and music lovers from Offaly to get involved in the first ever International Gospel Choir Festival which takes place from August 30 – September 2 in Kilkenny.
Award winning Irish singer songwriter Don Mescall and his long term co-writing collaborator Chris Pelcer composed the official anthem for Ireland and Europe's first International Gospel Choir Festival and the acclaimed Irish artist will return home to Kilkenny and perform at the festival with the choirs over the festival weekend.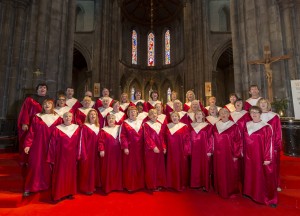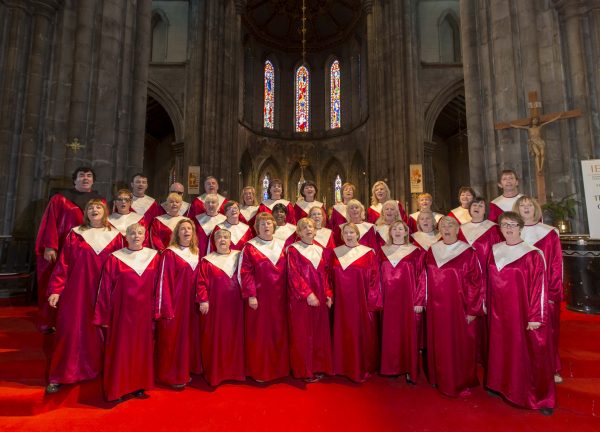 Festival Founder and Kilkenny Gospel Choir Director, Fr Willie Purcell is calling for all local gospel choirs to sign up for the event and sing with hundreds of others during the weekend of music and song.
The festival's much-anticipated grand finale at the iconic Kilkenny Castle will see over 1,000 voices come together to perform the anthem titled Faith and Friendship.
Don Mescall says, "When I was asked to write a song that would bring together choirs from all over the world I was delighted to accept. Gospel music is by definition written to express personal, spiritual or communal belief regarding Christian life.
"Faith and Friendship" was a joy to write because I believe it encapsulates these elements, and it's also fun to sing. I wanted to make sure that we brought somewhat of a contemporary feel to it as well — so it could be accessible to all genres, all ages. For me music feeds the soul, lifts the spirit and makes you feel better about the world. I am really looking forward to hearing all of these amazing choirs from around the world sing this song together. I think it will be a momentous occasion and I'm really excited to be part of that."
The choirs will partake in three days of musical and cultural activities with a variety of concerts and performances planned for various venues across the city and county.
Other special guests attending the event include 'FRO', one of America's top Gospel rappers who is expected to cause quite a stir during his visit to Ireland when he takes in local schools and hosts workshops with young people on rap and Gospel music.
Meanwhile, Grayson Warren Brown, an internationally known liturgical composer, author, recording artist and speaker, has been confirmed as one of the key workshop leaders for the festival
Kilkenny Gospel Choir has a number of members from across the world, including Africa, who founder Fr. Willie says bring new musical styles to the choir.
"With a focus on inclusivity this festival will see a unique blend of cultures come together," said Fr. Willie Purcell, director of Kilkenny Gospel Choir and creator of the International Gospel Choir Festival.
"We are so thrilled to be working with Don Mescall and are very much looking forward to performing Faith and Friendship with all the participating choirs at the grand finale. WE would love choirs from all over the country to become involved and we expect the festival to be a huge boost to Kilkenny with thousands of visitors and performers expected to descend upon the city for event."