Puppy Love with Farmers, Craft & Vintage Markets Weekend at SOLAS Portarlington
An Exciting Weekend of Fur, Finds, and Fun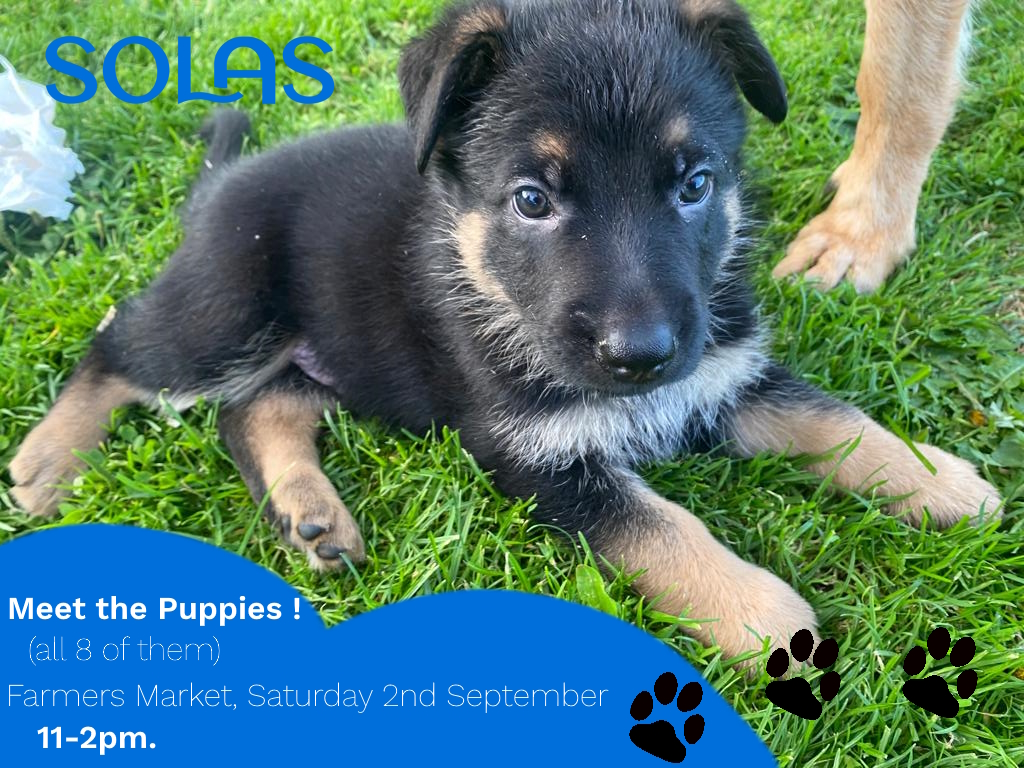 SOLAS is set to come alive this weekend with a fantastic lineup of free events that promise a delightful experience for both kids and parents. A special treat awaits as eight adorable German Shepherd puppies, offspring of the proud head of security 'Alpha', make their appearance at Saturday's farmers market.
Sunday promises to be equally enchanting with SOLAS hosting its very first combined Craft and Vintage Market. With over 25 stalls booked, this event is set to be a treasure trove of unique finds and charming crafts.
Events @ SOLAS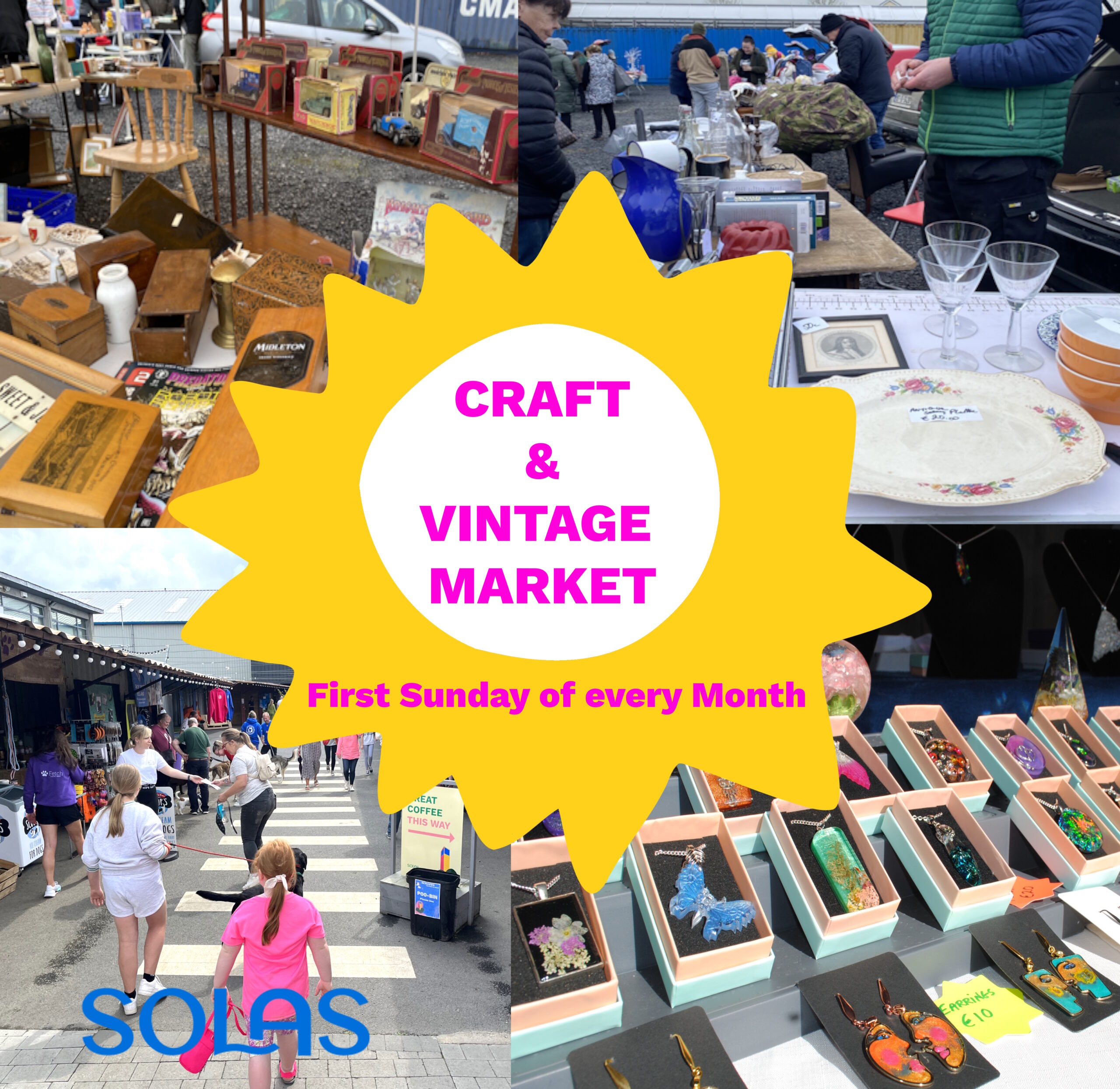 Saturday:
10 -2pm: Farmers market with 8 playful German Shepherd puppies (11-1pm) at the Farmers Market.
Sunday:
Craft and Vintage Market Sunday

11 am to 3 pm: Discover a vintage twist to our market, making it bigger and better than ever before! For more details, contact Georgina at 0830452810.
Saturday 9th September
Sunday 10th September
12 pm to 5 pm: Enjoy the Vintage Bike and Scooter static display by 'The Rockin Strawberry Motorcycle Gathering'.
Food @ SOLAS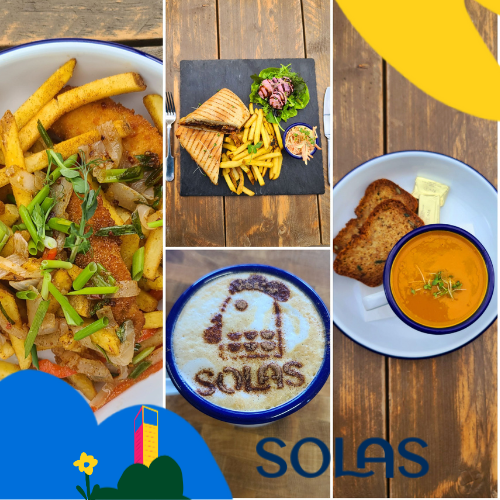 Our Outdoor Food Court offers delicious freshly baked cakes, artisan pizza, and expertly crafted barista coffee throughout the day. For this weekend only, savor our Chicken or Chick-Free spice box, paired with a hot or cold drink, at a special price. SOLAS Outdoor Food Court is open daily from 10 am to 5 pm.
SOLAS – PLANTS
This week's featured "Plant of the Week" is Rudbeckia. Versatile and vibrant, this perennial thrives in flower beds, borders, and containers. With a range of colors, Rudbeckia is an excellent long-flowering choice for late summer borders, perfectly suited for sunny spots in your garden. Mix them with grasses and small shrubs for a stunning arrangement.
SOLAS – SHOP
Explore our wide range of plant supports at SOLAS, including trellises, bamboo canes, obelisks, and half-moon supports. From trellises to accommodate climbing plants to 8-foot canes for towering tomato and bean plants, we have everything you need to nurture your garden. Whether it's an obelisk for your blooming jasmine or more, find it all at SOLAS.
Join us for a special weekend filled with furry friends, fantastic finds, and family fun at SOLAS Eco Garden Centre, located in Portarlington, Co. Laois R32 RPX8. We are open daily from 10 am to 6 pm and eagerly await your visit!