Outdoor Food Court, Playground & Markets at SOLAS
With the arrival of good weather, SOLAS in Portarlington has experienced a surge in business and we're excited to announce even more improvements for our customers. From the end of April, our outdoor Food Court will be open daily, serving a full menu filled with delicious options. Plus, our new, fun, secure, and FREE playground will be opening before the end of May, providing a natural, safe environment for children to play while parents relax nearby. The playground will be accessible from the Food Courtyard, feature soft playing surfaces, an old turf locomotive, a sensory room, and secure bicycle parking for weekend cyclists. These enhancements ensure a delightful experience for all visitors.
Events @ SOLAS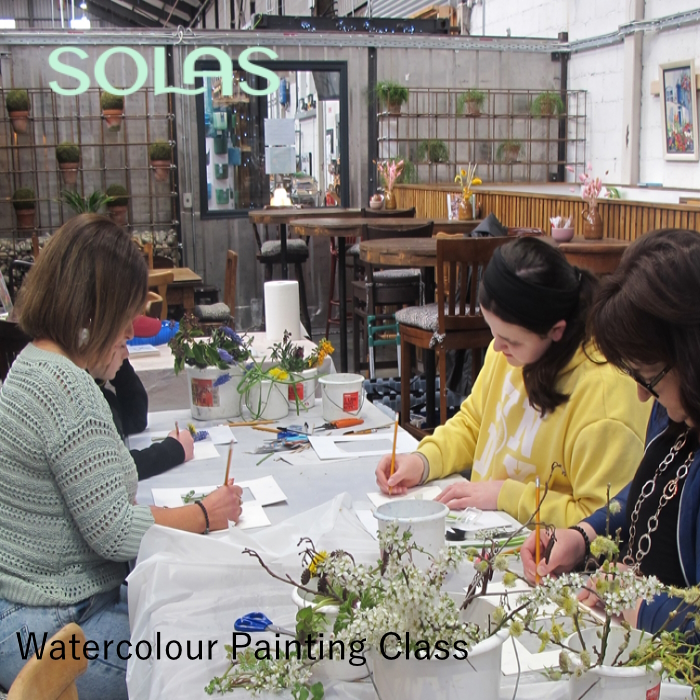 Every Saturday
10am-2pm: Weekly Farmers Market – with the best of local farm produce.
Sunday, 30th April – Access Bars Therapy
10am-6pm: Join us for a full-day event with Access Bars Therapy, a hands-on energy healing process that uses energy centres or bars located on the head and unlocks them using gentle touch.
Contact Tawasul on 083 208 8670 for more information and to book your place.
Follow Tawasul on Instagram: www.instagram.com/tawasul88/
Sunday, 7th May
11-4pm: Craft Market over 25 stalls with best of art and craft
10.30am & 1:30pm Watercolour Painting Class
Learn to sketch, draw with pen, and paint with watercolours under the guidance of Jacinta Hughes Fine Art.
€20 per person (Adults or children), all materials supplied.
Food Court & Cosy Cafe
This weekend, our Solas Food Court features Mexican-inspired specials, including Cajun chicken chimichanga with sour cream and guacamole, and a beef and bean burrito. Satisfy your taste buds with these delicious options.
SOLAS – PLANTS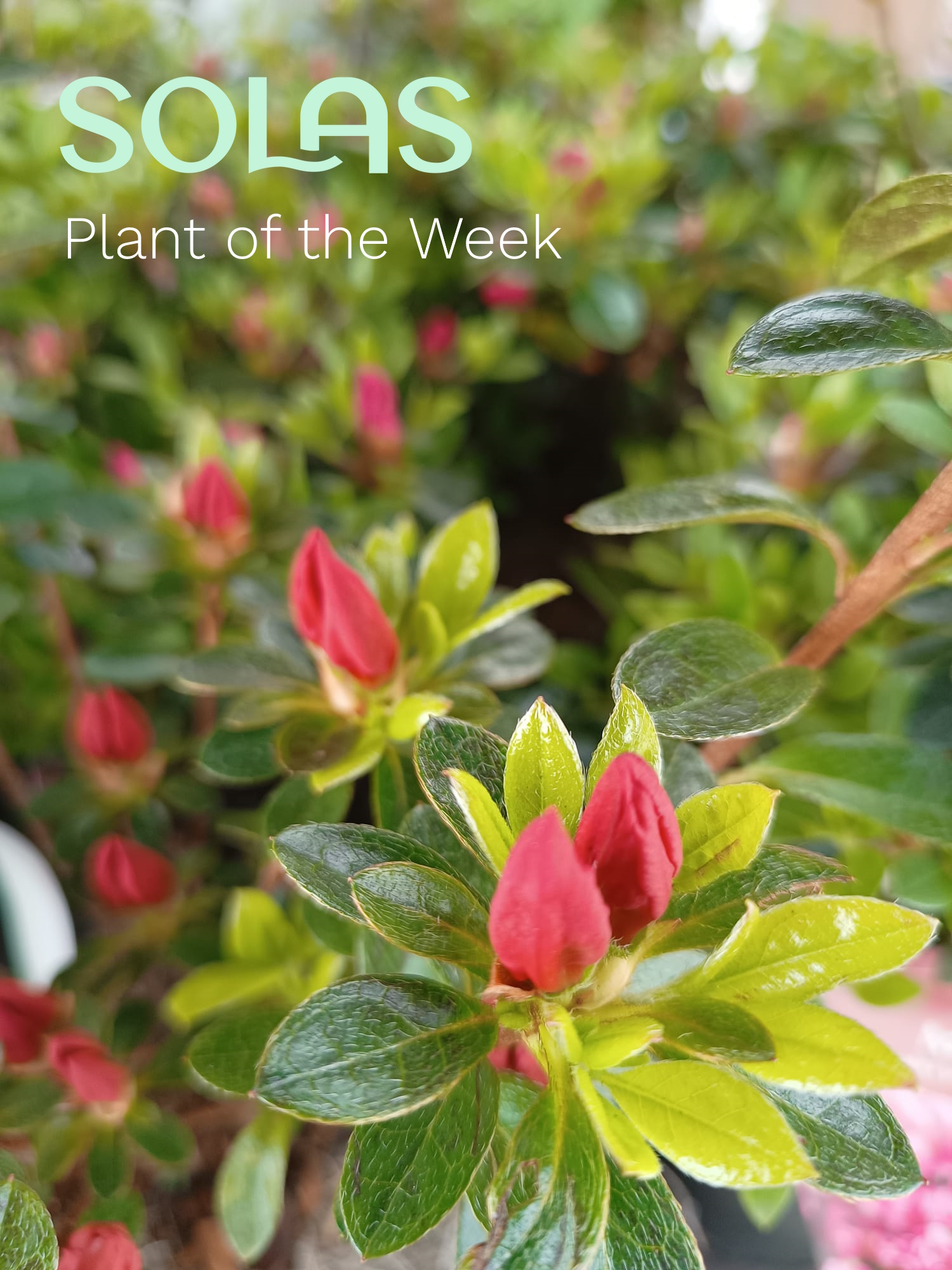 Our plant of the week is Azalea, a spring-flowering shrub available in hundreds of colours and sizes. Some Azaleas are evergreen, while others are deciduous. They prefer rich, acidic soil and are perfect companions for Heathers and Rhododendrons. Choose a full to partially sunny site in your garden.
SOLAS – Shop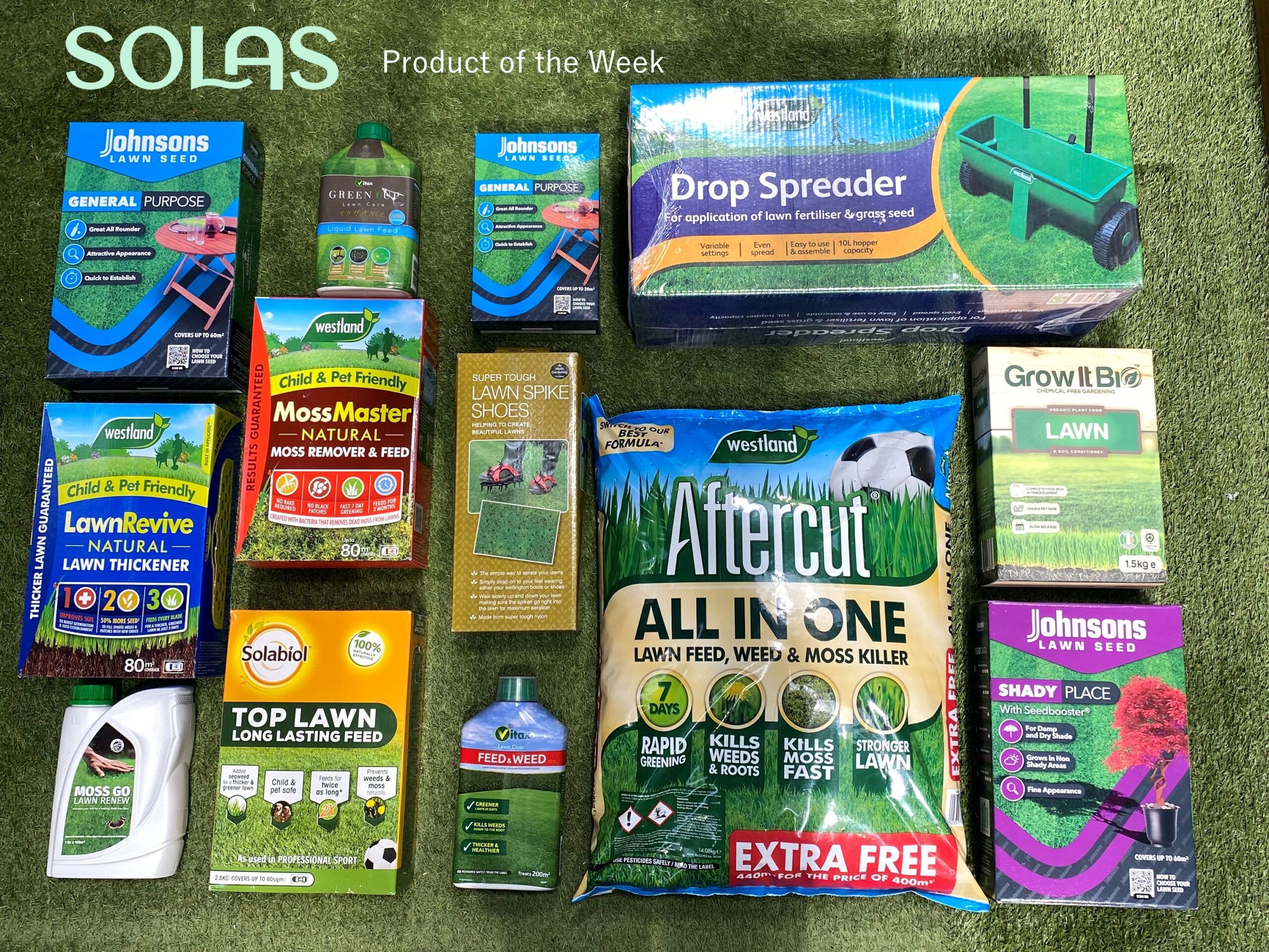 Spring has arrived, and it's time to think about your lawn! At SOLAS Eco Garden Shop, we offer everything you need for a beautiful, lush lawn, from fertilisers to moss killers. All our products are organic and safe for pets and children. Visit us today and let us help make your lawn look amazing.
Visit: SOLAS Eco Garden Centre, Portarlington, Co. Laois R32 RPX8 Daily 10-6pm.