SOLAS Eco Garden Centre – Farmer & Craft Markets This weekend
Markets @ SOLAS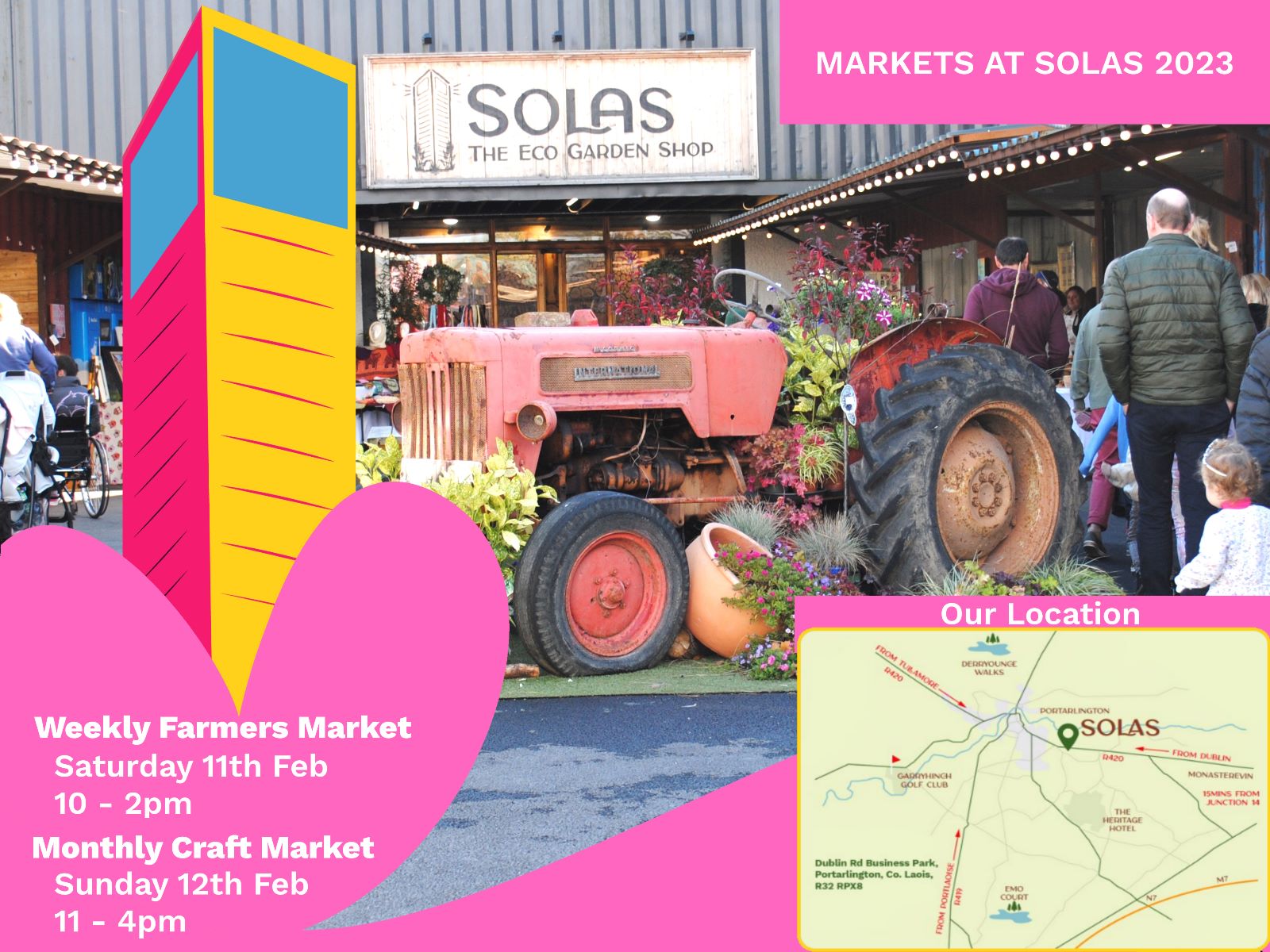 SOLAS is happy to announce that the Markets are back and are kicking off with a double market weekend with the 'Weekly Farmers Market' on Saturday 11 Feb 10-2pm, and a 'Valentine's Day Craft Market' on Sunday 12 February from 11am-4pm.  David Maher of SOLAS explains "we have signed up a number of new high quality food producers who will be joining us from our first market of the new year on Saturday 11 February including a number of stalls which will be offering hot market food, meat, bread, fresh local vegetables & confectionary. Moo-Cow milk will be back from our first market so we are really excited for the season ahead."
The Craft market has been timed to make it the perfect date for the romantics out there to spend a fun Sunday strolling the markets and picking out the ideal gift. David Maher continues "Our custom built and covered 'Market Street' provides just the perfect setting for markets ensuring a great customer experience regardless of the weather".
Events @ SOLAS
SOLAS have We have a busy calendar ahead for the months of February and March:
Saturday 11 February
Weekly Farmers Market 10am-2pm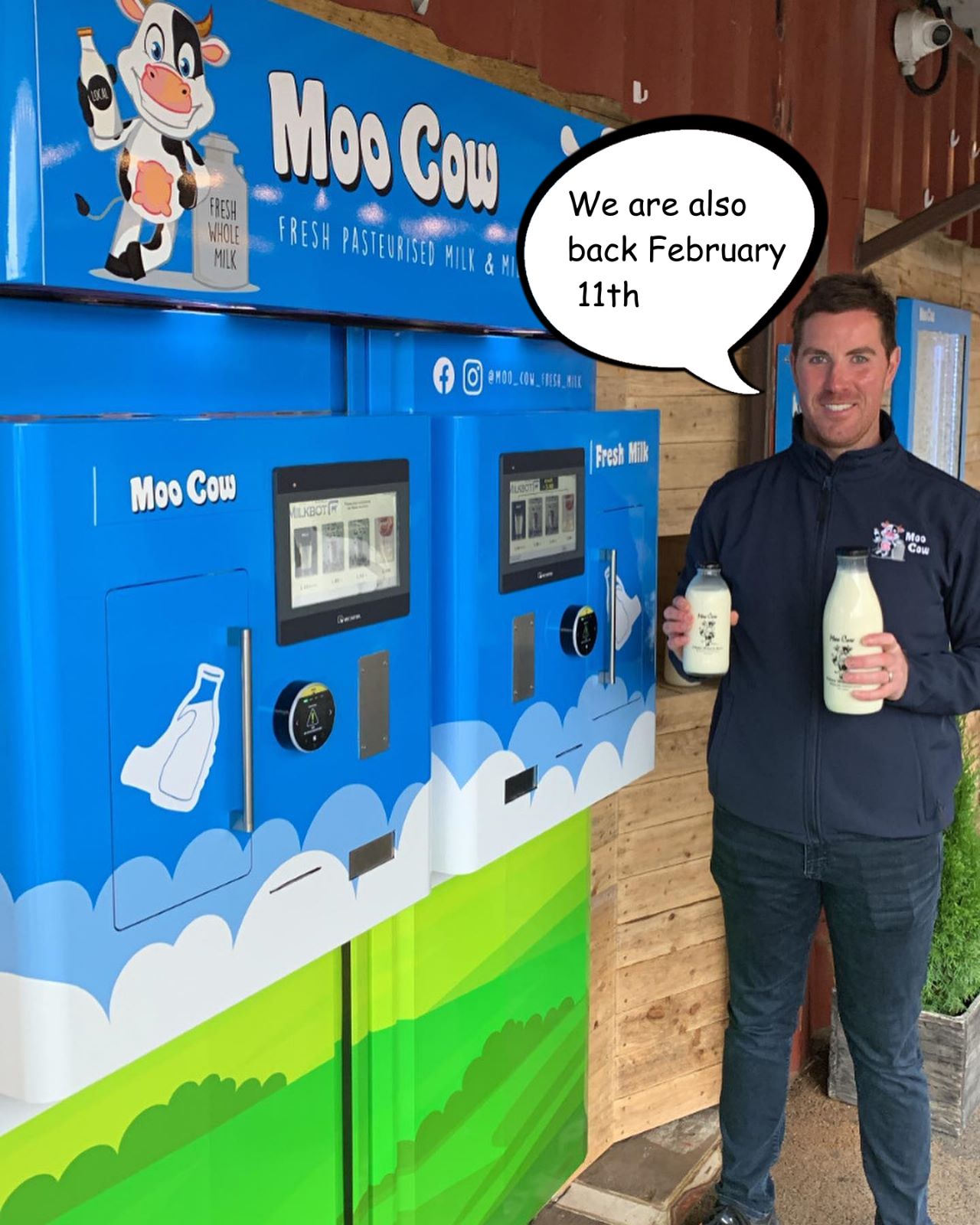 Sunday 12 February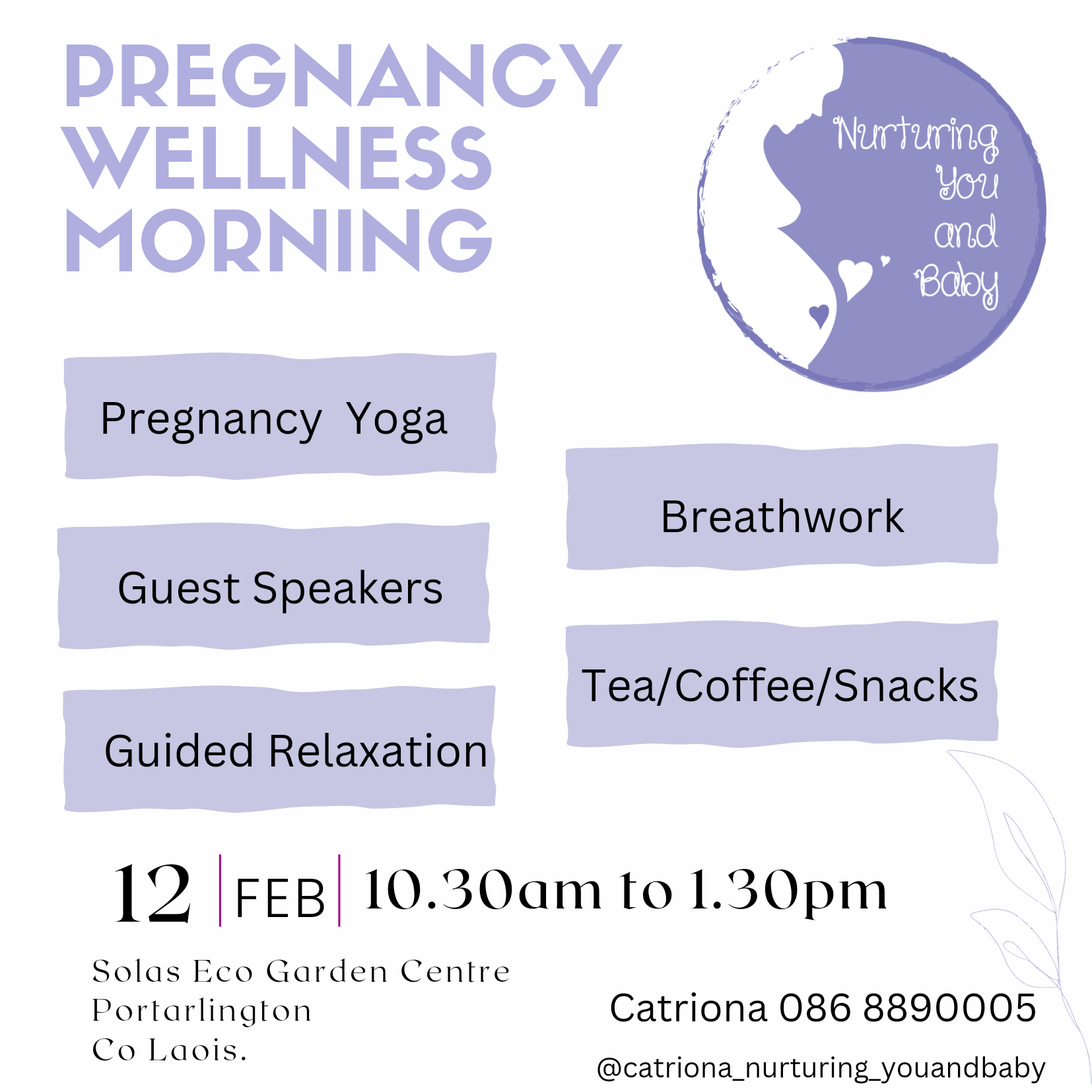 Pregnancy Yoga – 10.30-1.30-pm. Guided relaxation and breath work – Contact Catriona 086 8890005
Valentines Craft Market 11-4pm
Sound Meditation with Holistic Health Care 6.30-7.30pm. PRE-BOOKING ESSENTIAL €20 Contact Joan 085 1218908. Check out SOLAS website for more dates https://ecogardenshop.ie/events/
Tuesday 14 February
HipHop with Ram 7-8pm. A 6-week course. Suitable for teens and Adults. Contact 089 9425352 to book your place.
Other: 24-26 Feb (Circus), 10-19 March (Carnival)
Jobs @ SOLAS
We are recruiting for a number of positions including a
Horticulturist – Full and Part Time
Warehouse & Shop Assistants – Full and Part time
Interested Parties should send CVs to SOLAS@thegardenshop.ie see https://ecogardenshop.ie/jobs/
Food & Cosy Cafe
The SOLAS Cafe offers hot food 7 days a week along with a selection of freshly made sandwiches, cakes, pastries, homemade soup and soda bread. Our hot special this week will be
chicken and bacon vol au vent.
SOLAS – PLANTS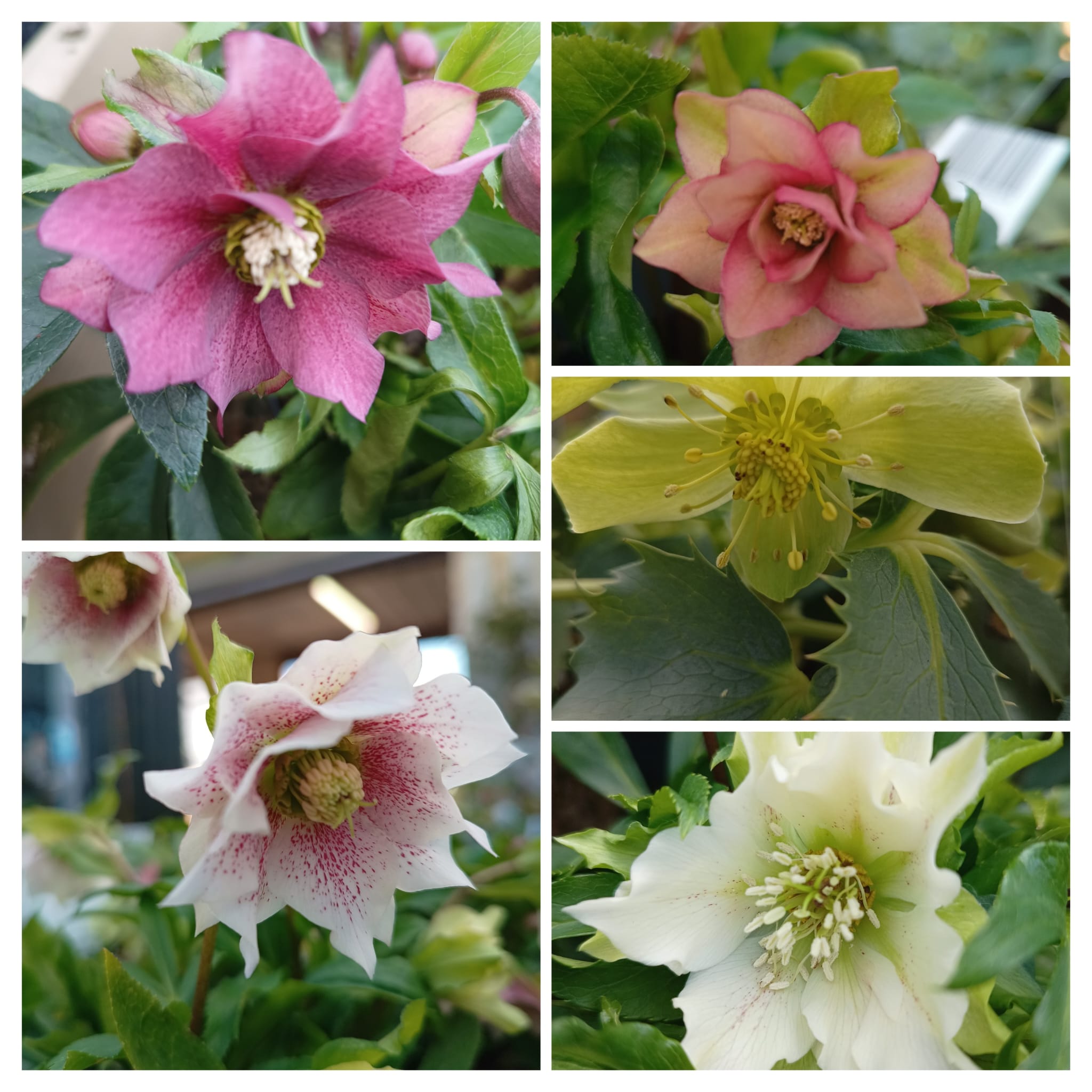 Plant of the week: Hellebores are evergreen hardy plants, ideal for shade or partially shade gardens. They flower during the cold, grey winter months right up to April and bring some colours to our gardens. Wide range available in shop, including 'Winter Bells'& 'Double Ellen Pink'
SOLAS – Shop
The product of the week is 'Pure Irish Honey' which is produced locally in Monastervin, Co. Kildare and is now available in the SOLAS food shop.