Over 50% of exporters nationwide say that Brexit has already had an impact on business – Enterprise Ireland
• Currency fluctuations number one concern amongst Irish exporters as Britain's exit from the EU fast approaches
• 83% plan to enter new global markets over the next 12 months in response to Brexit
• Irish companies must take action now and further their diversification plans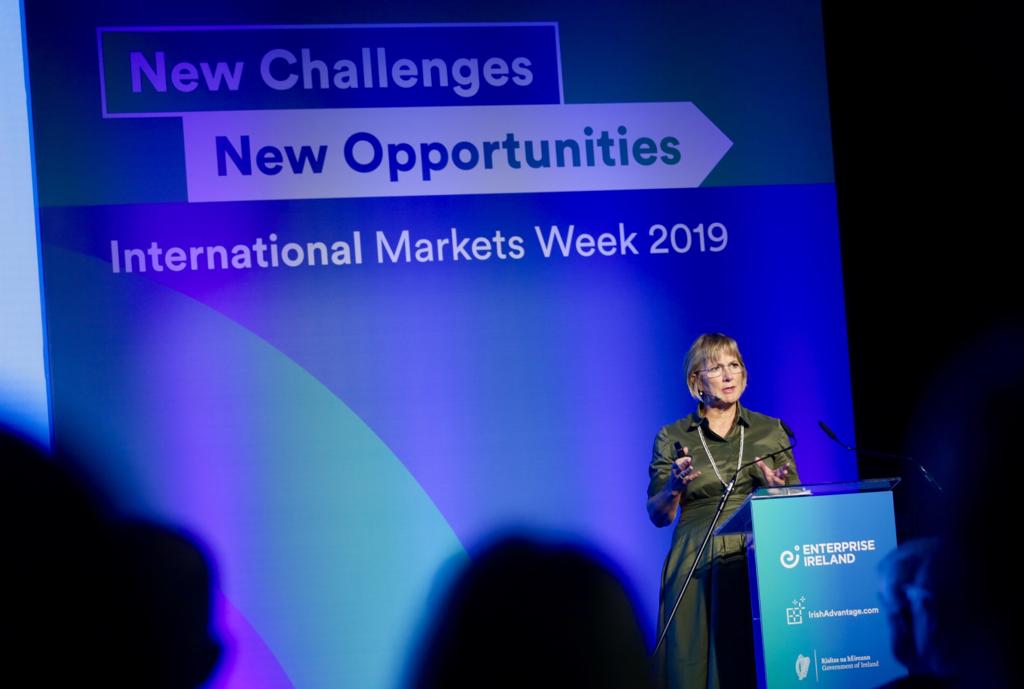 Research carried out by Enterprise Ireland has found that over 50% of its client companies from across the country attending International Markets Week in the RDS, Dublin this week say that Brexit has had an impact on their business, with one in ten companies citing that it has cost their business over €100K. Some 5% of companies state that to date, Brexit has cost their business in the region of €250,000.
Enterprise Ireland's International Markets Week (IMW), which opened at the RDS yesterday, will host 650 client companies across three days. More than 140 international Market Advisors from Enterprise Ireland's network of 34 overseas offices will participate in 2,000 one-to-one meetings, advising Irish businesses on global export opportunities in new markets in direct response to Brexit.
Over the course of the past three years, Enterprise Ireland has implemented a broad range of support programmes for Irish exporting companies to build resilience and capacity to scale by focusing on enhancing their innovation, competitiveness and market diversification strategies.
Commenting following yesterday's International Markets Week Business Breakfast Conference, New Markets: New Opportunities, Enterprise Ireland's Regional Director for the Mid-West, Jerry Moloney said: "It is clear from our research that businesses and client companies in Limerick, Clare and Tipperary are heeding our advice to be prepared for all eventualities including a no-deal Brexit on October 31st.
"And while Irish exporters are already feeling the negative implications of Brexit through their profit margins, there is an awareness among business owners that this presents an opportunity to consider the prospect of expanding into new markets in any corner of the globe.
"With the support of Enterprise Ireland's network of overseas offices, these exporters can maximise on the opportunity and make their global ambition a reality. Over the next two days, companies from our region will be travelling to the RDS to meet with our experts from international markets, and together they will be evaluating the various opportunities to accelerate their market diversification.
"In the past year, Enterprise Ireland has approved over €9m in funding to companies looking to enter new markets under the Market Discovery Fund. This positively demonstrates that Irish exporting businesses are in fact stepping up to mitigate against any damage to profitability caused by a no-deal scenario.
"Safeguarding and increasing the number of good quality jobs on offer in the mid-west region is a continued priority for our team working regionally and nationally. Connecting businesses with new buyers and partners to acquire new contracts in existing markets and achieve first time sales in new markets is central to this and will be worthwhile for their business, irrespective of the outcome."