Barnardos And Dell EMC Launch Local Volunteer Drive In Offaly
Barnardos children's charity is calling on the local community in Offaly to join them by volunteering at their National Collection day this September 15th. The children's charity, who currently works with more than 14,100 children and families across Ireland and has services for children and families in Offaly urge people to register now! www.barnardos.ie/buckets
By volunteering for just two hours the children's charity estimates that you could contribute up to €100 to Barnardos – which would help them continue their vital services for children in your area.
What: Barnardos National Collection Day, kindly supported by Dell EMC
When: Friday 15 September
Time: 8am – 9pm (any 2 hour shift)
Locations in Offaly include: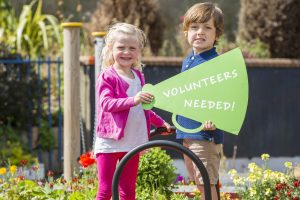 To volunteer on Friday 15 September please call Mary Johnston on 01-7080418. For more information, email buckets@barnardos.ie or visit www.barnardos.ie.
Barnardos Fundraising Director Mary Gamble said: "There are a number of ways you can join us on September 15th – shaking a collection bucket or doing a bag pack – each will make a real difference. Last year we saw the biggest turn out of volunteers in Offaly ever, this year with your help we can make it the biggest year yet. Fundraising for children in your communities this National Collection Day will ensure Barnardos works with more children than ever before. This year we are thrilled to have our new partner Dell EMC on board.  Join us on September 15th to help a child in your community. People can register here: www.barnardos.ie/buckets"
Denis Lucey, VP Dell EMC Services and Site Leader, Dell EMC Dublin said: "The Dell EMC team admire the brilliant work that is done by the Barnardos team and we are proud to be partnering with such a great cause which has the wellbeing of children at its epicentre. Children are amongst the most vulnerable in our society. While the vast majority are loved and cherished, it is deeply upsetting when you learn of children who are living in difficult and challenging situations. The Barnardos team is helping to fill some of the gaps in those children's lives through fundraisers like the National Collection Day in September and we are delighted to support and enable that work. Dell EMC employees across Limerick, Cork and Dublin will be supporting this great cause and volunteering on the 15th of September. Today we're encouraging others to join us in supporting this great cause."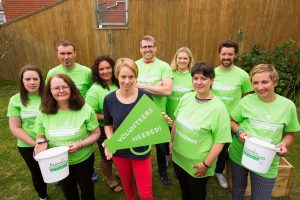 How you can help:
About Barnardos: Barnardos supports children whose well-being is under threat, by working with them, their families and communities and by campaigning for the rights of children. Barnardos was established in Ireland in 1962 and is Ireland's leading independent children's charity. www.barnardos.ie